Start of Main Content
Investing for social impact
Brewing up a solution for coffee farmers in Papua New Guinea, a group of Kellogg students reached the finals of the Kellogg-Morgan Stanley Sustainable Investing Challenge.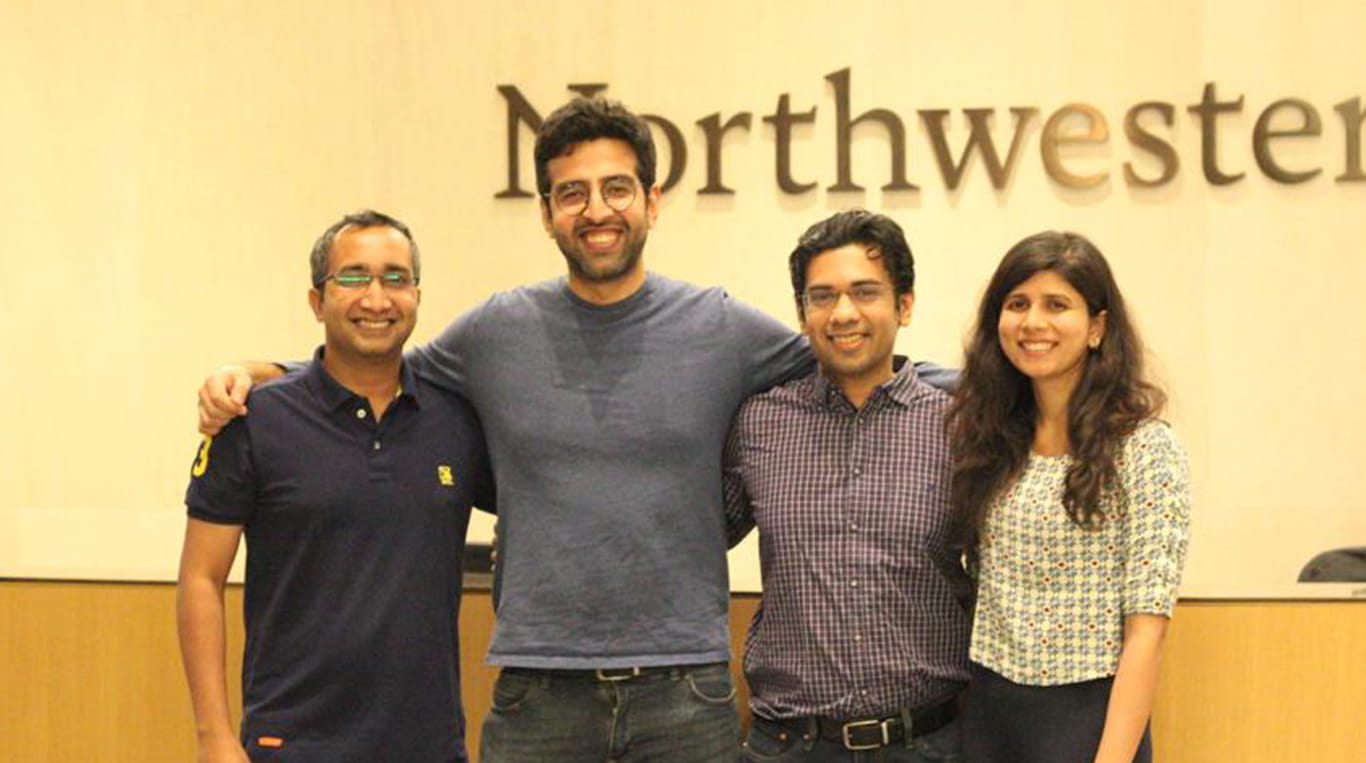 Every year, the Kellogg-Morgan Stanley Sustainable Investing Challenge invites graduate students to develop and pitch creative financial approaches that tackle pressing social and environmental issues. Now in its 12th year, the challenge attracted more than 70 teams from around the world, and a Kellogg team was among this year's finalists. Here, team member Supriya Kashyap '22 (1Y) talks about her experience in the competition and her passion for making an impact.
Our team was made up of four students from the One-Year MBA Program. And although we come from diverse professional backgrounds ranging from consumer goods to investment banking, we all feel a deep sense of empathy with farmers and we share a concern for sustainability in agriculture. Hence, this challenge was an incredible learning experience for us as we put forth our ideas to promote economic sustainability in coffee agriculture. To our delight, we advanced to the finals round, making us one of the top 16 teams across the globe!
The business case we developed was called, "How to enhance the specialty coffee market in Papua New Guinea to ensure economic sustainability of farmers." Our team captain, Ishan Pasrija '22 (1Y) has had prior experience working in Papua New Guinea, as he led the country's coffee business for Olam, a major agriculture firm. With his experience, we identified that Papua New Guinea is a heavily agriculture-based nation and that it has ideal terroir for growing differentiated, high-quality, premium coffee. But, there is an unmet demand for growing specialty coffee and our endeavor was to find out why and offer a solution.
After an in-depth analysis of the coffee supply chain and a refreshing opportunity to talk to multiple stakeholders both within and outside of Papua New Guinea, we began to understand the on-the-ground problems of limited processing facility availability. And so, we proposed a debt-fund to help increase capacity expansion by providing equipment financing to multiple decentralized coffee processors. We also dove deep to understand existing solutions in the market centered around this theme. We identified why they are not effective and proposed innovative solutions for those issues.
During the entire process, we got immense support from the Kellogg community. Professor David Chen, the founder of the Kellogg-Morgan Stanley challenge, encouraged our idea and provided his unbiased feedback on our draft. Josh Nathan '21, a member of a Kellogg team that made the finals last year, gave us input on how we could deepen our research and learn more from this opportunity. Two attorneys, Chris Reynolds and Elizabeth Damaskos, offered their support when we discussed questions related to our idea, particularly from the legal perspective.
Lastly, the four of us learned a lot from each other's experiences. While team member Shubham Narayan '22 (1Y) leveraged his investment banking experience to help design a financial solution for the problem, Ishan gave his perspective on the operational challenges and solutions to them while implementing a financial solution, based on his past experience of working in Papua New Guinea. Agni Tripathi '22 (1Y) provided his first-hand expertise of having launched coffee brands in India. As for me, I drew upon my experience of having worked with farmers in the past, and so I was able to relate to the solutions and bring them together.
I am thankful to Kellogg for providing us with this experiential learning opportunity. The personal bonds we made with each other while iterating over the presentations, the new connections we made with fellow participants from different business schools across the globe, the inspiring stories we heard as we went through other participants' business cases and the connections we built with our sponsors and judges – it was all a once-in-a-lifetime opportunity. I truly believe that Kellogg provides its students with limitless opportunities, and we are very fortunate we got to participate in this one.