Start of Main Content
How an Executive MBA empowered me to 'dream big'
"My vision had always been clear, and Kellogg's entrepreneurial atmosphere provided me with the ideal platform to manifest and materialize it,' says Raquel Graham '09 MBA.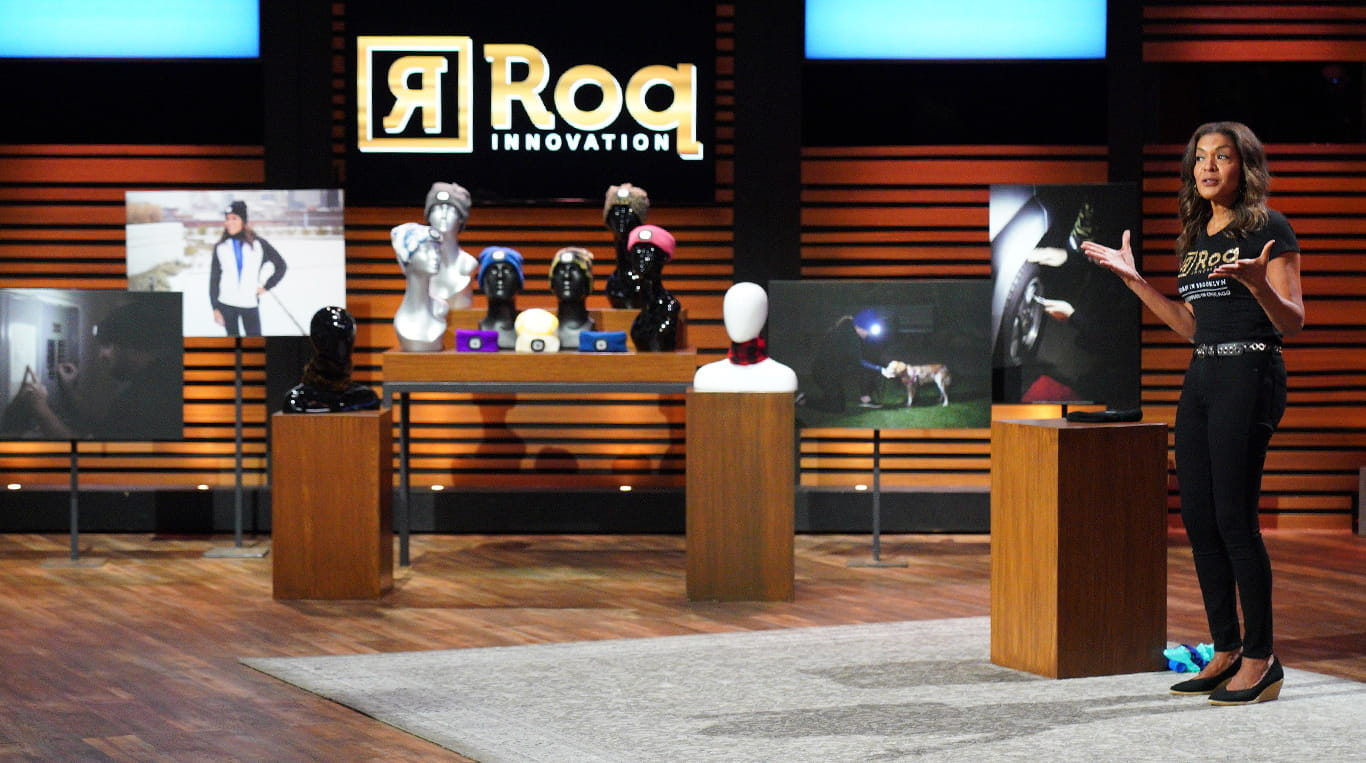 Executive MBA alumna Raquel Graham '09 MBA is the CEO of ROQ Innovation, a product innovation company on a mission to "make life a little easier" through its creative and practical light-up wearable designs. Here, the Shark Tank winner shares how Kellogg started her on her entrepreneurial journey.
While I was born and raised in Brooklyn, New York, I am infinitely grateful to the city of Chicago for providing me with the opportunities that have made me into a successful businesswoman today. I first moved to Chicago in my role as vice president and national marketing director of
Ebony
magazine. Working at
Ebony
was a fantastic opportunity for me to understand the media landscape and work in a public-facing role that made me fall in love with marketing and strategy, but I soon realized that I had my sights set on starting my own venture. To get closer to my dream, I joined the
Kellogg Executive MBA Program
, which I knew would be the perfect launching pad for my career.
The program was the best thing that could have happened to me as it allowed me to bolster and develop my strengths, while also challenging me with new curriculum concepts that were unfamiliar. I would always look forward to my marketing classes, but when it came to the math or finance-focused classes, I found myself feeling intimidated. But, I realized that I could take my unique perspective from the entertainment industry to problem solve and find my own creative solutions to the problems that were presented to me. The holistic academic experience that I received from the Executive MBA was especially amazing given the flexibility that the program offered me. I was able to successfully supplement my industry experience as a full-time employee with a more academic approach on weekends when I was enrolled in Kellogg classes. I ended up becoming pregnant in my first year as an MBA student and I was still able to finish strong and graduate from Kellogg as a new mother!
My time at Kellogg was highlighted by the time I took a class with Professor Steven Rogers. It was here that I fell in love with entrepreneurship and felt empowered to not only dream big about what I wanted to create, but how to make it a reality. The concepts and lessons that I learned from doing case studies and analyzing real companies along with the mentorship and guidance that Professor Rogers gave me has allowed me to become the entrepreneur I am today. I remember one time in class he asked us "If your circumstances were perfect, no worries about money or family, after taking this class, what kind of business would you want?" I genuinely answered his question, "I want to invent a product that sells on a TV shopping channel and makes money while I sleep." This response resulted in a round of laughs from the class, who did not know much about this space, but my vision had always been clear, and Kellogg's entrepreneurial atmosphere provided me with the ideal platform to manifest and materialize it.
Fast forward to the present and I now can proudly say that I founded a product development company that has gained widespread recognition through distribution channels such as the Home Shopping Network, Oprah's Favorite Things, and Shark Tank! My journey was never easy, but the compassion, inspiration, mentorship, and companionship that I gained through Kellogg has opened more doors for me that I could ever have imagined — and, I have to say, I walk through them with tremendous gratitude for the amazing community I get to partake in every day.