Start of Main Content
First Day of (B) School: Paulina Enrríquez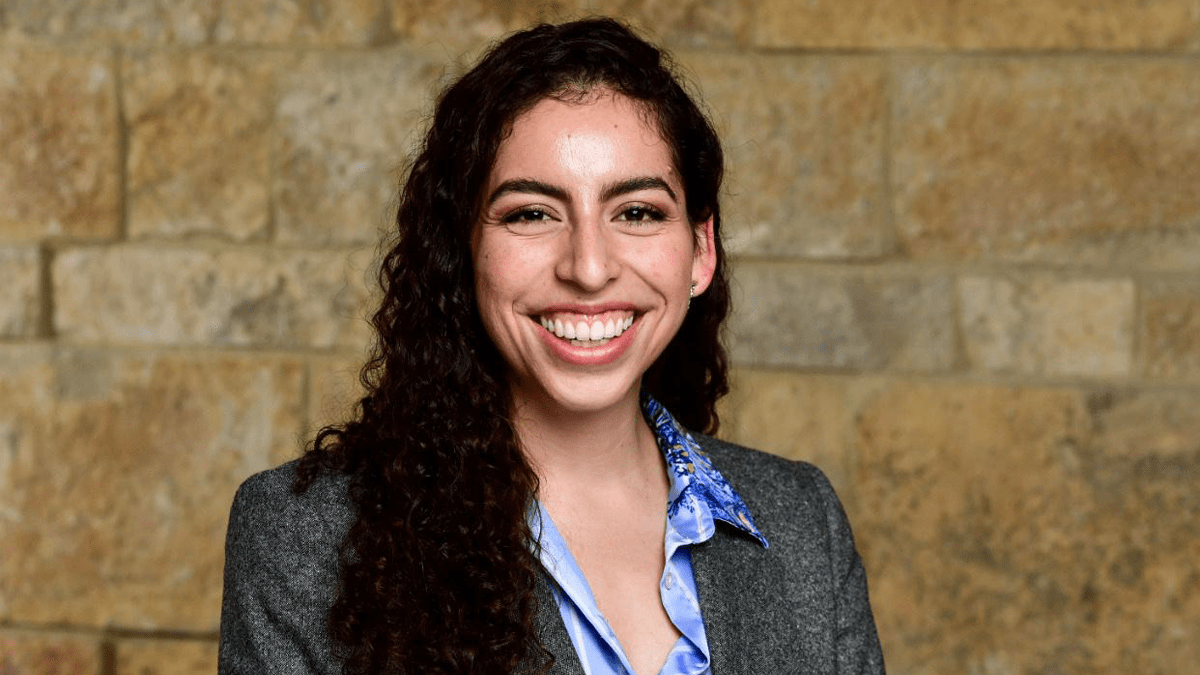 Today marks the first day of the Fall Quarter and we're thrilled to welcome returning and incoming students back to campus. In this series, we're introducing members of the newest class as they share with us a little about their background, why they came to Kellogg and what they're looking forward to this quarter.
Paulina Enrríquez (2Y 2023) answers our questions!
Tell us a little about yourself.
Born and raised in Mexico, passionate about women's empowerment and civic engagement. I'm known as a very energetic person and owner of probably the loudest laugh in the room.
What's a fun fact about yourself? 

I'm passionate about including young girls in tech. I'm a national ambassador through an initiative called Tecnolochicas. This initiative looks to inspire young Mexican girls and motivate them to get involved in STEM-related activities due to the notorious gap in Mexico between girls and boys studying STEM majors. The campaign is transmitted on national TV through different spots and social media, and I participate and lead multiple events such as panels, tech classes and competitions.
What did you do before coming to Kellogg?
I was a strategy and operations consultant at Deloitte based in Mexico City.
Why did you decide to come to Kellogg?
I chose Kellogg for multiple reasons. I wanted to be in a program that valued and promoted collaboration and teamwork both inside and outside the classroom, and Kellogg shines in this above its competitors. I also wanted to feel that I was in a supportive community where I could grow both professionally and personally. Lastly, I value being in a learning environment where projects are mainly action and group-based, and Kellogg does this very well.
What are you most excited about in the first quarter?
Getting to know my amazing classmates, faculty and staff! Everyone is extremely accomplished, down to earth and very open to help you grow. So, I'm very excited to start making these connections and learn from all the great experiences and knowledge that the Kellogg community has.