Start of Main Content
First Day of (B) School: Kyle Shanklin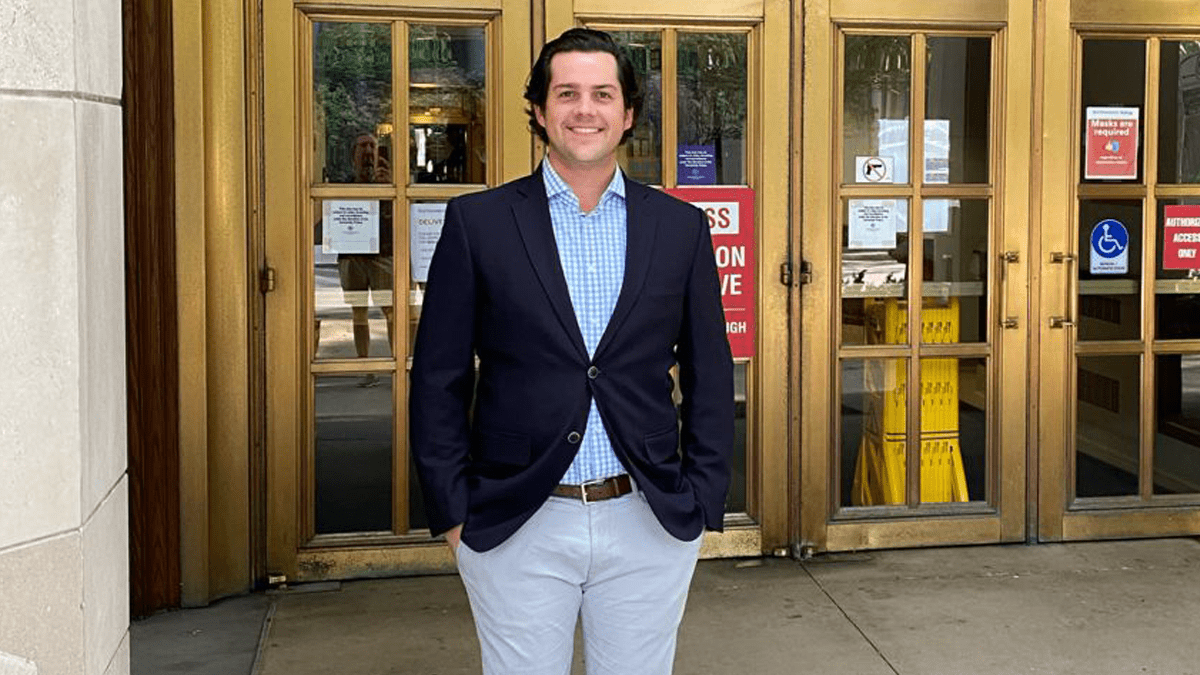 Today marks the first day of the Fall Quarter and we're thrilled to welcome returning and incoming students back to campus. In this series, we're introducing members of the newest class as they share with us a little about their background, why they came to Kellogg and what they're looking forward to this quarter.
Kyle Shanklin (E&W 2023) answers our questions!
Tell us a little about yourself.
My name is Kyle Shanklin. I grew up in Colorado and attended school at Brigham Young University in Utah. I currently live in Utah, and since I am in the Weekend Program, I will be flying in each week for class. I love sports, skiing, and traveling around the world.
What's a fun fact about yourself?
I'm a big foodie and love to cook, so I went to culinary school and took night classes after work! I'm eager to try all the restaurants around Chicago.
What did you do before coming to Kellogg?
I work for a niche contractor that specializes in sidewalk trip hazard removal. I have worn several hats while I was there and have been able to gain a lot of experience working in a small business setting, but my main role is in the financial side of the business.
Why did you decide to come to Kellogg?
I decided to come to Kellogg because I have family that attended Northwestern and family in the Chicagoland area, and so I wanted to spend a little more time with them. More importantly, I wanted to attend a top business school and tap into the ETA network that Kellogg has so I can pursue a search fund after graduation.
What are you most excited about in the first quarter?
I am really excited about meeting all the other students and spending time building a network with them.