Start of Main Content
Kellogg's MS in Management Studies Launches Application & Expands Eligibility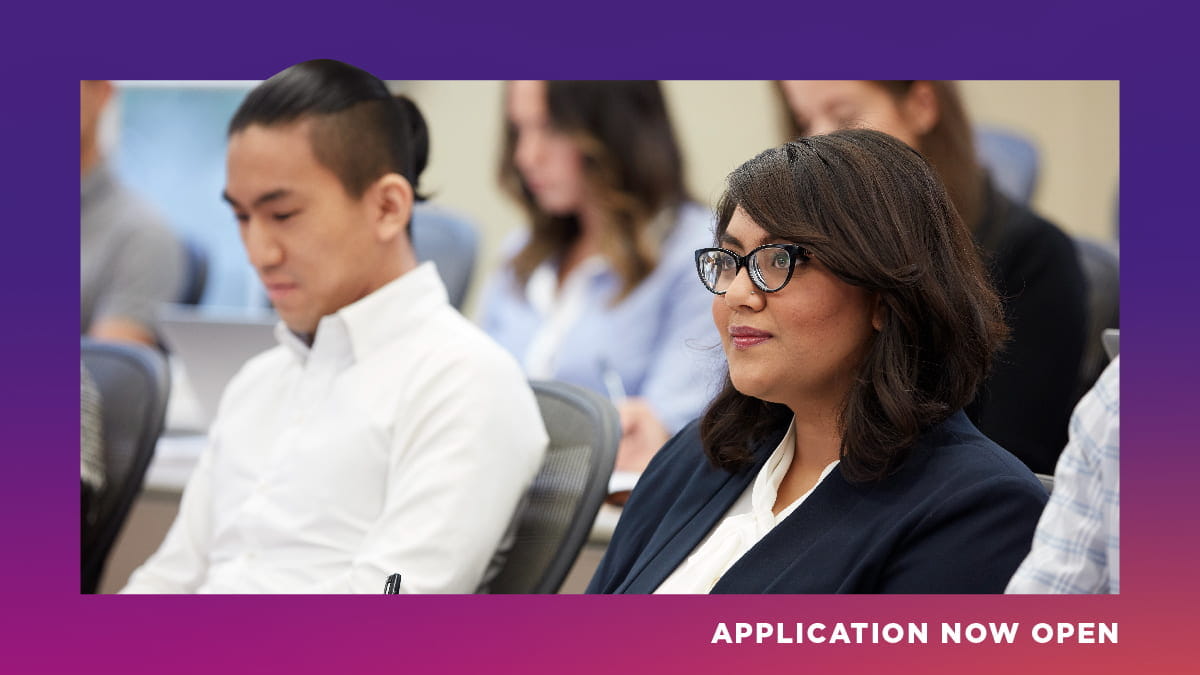 By Emily Stevens, Associate Director of Admissions
Kellogg is thrilled to open the application for our MS in Management Studies degree program. This 10-month program is designed to build a foundation in business in students with a STEM or liberal arts undergraduate education, who completed an undergraduate degree in 2021 and 2022 and have less than one year of work experience. This year, candidates from outside of Northwestern University are able to apply to this program.
MSMS students experience an innovative curriculum taught by Kellogg faculty that blends academic rigor with real-world practicality. The program takes place in Kellogg's Wieboldt Hall in downtown Chicago. MSMS students get to experience the program with a cohort of peers but also have the opportunity to take MBA level courses along with other Kellogg MBA degree programs. Additionally, MSMS students have access to the wide range of Kellogg resources, including our Career Management Center and career coaches.
The 10-month program builds Kellogg leaders that have the opportunity to pursue immediate work experiences in the business world, while also setting the ground work for future Kellogg MBA opportunities. Kellogg MSMS graduates are able to pursue Kellogg's One-Year MBA and/or apply for the Kellogg Future Leaders program, where they can come back and pursue their MBA in the next two to five years.
The application is now open and has three round deadlines: Round 1 is due November 8, Round 2 is due February 21 and Round 3 is due April 29. The application does require a GMAT/ GRE test score for application; however, the requirement is waived for Northwestern University students. For more information, please visit the MSMS Admissions Events webpage.