Start of Main Content
A 2Y Pursues the Intersection of Marketing & Technology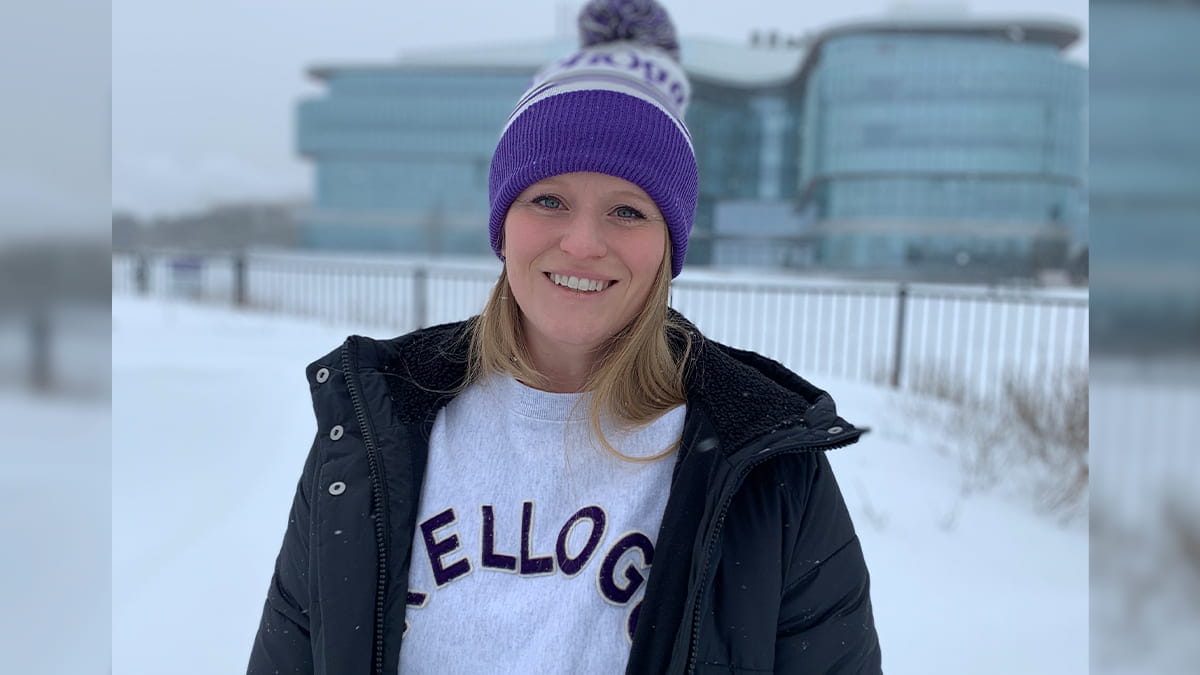 Maria Ehritt (2Y 2022) discusses her summer internship at Facebook and leveraging both her analytical strength and creative mindset to pursue her long-term career goals.
Tell us about your professional journey leading up to Kellogg. What are you most proud of?
Prior to Kellogg, I worked in digital marketing primarily as a marketing manager and media buyer in the digital direct-to-consumer space for a handful of companies, including Proactiv, DIRECTV, AT&T, and FOX. Throughout my career, every company I've worked for has gone through a major corporate acquisition, and I am proud of the way I navigated those organizational changes as a young professional. More recently, I continued to work full time throughout my first year at Kellogg — which definitely put my prioritization and time management skills to the test!
Tell us about your internship this summer.
I am working as a Product Marketing Manager (PMM) intern at Facebook as part of the advertiser products team focusing on creative and guidance. A primary goal of mine going into the internship was to test out the PMM role and ensure it was the right fit for me (so far so good!). Also, having worked closely with Facebook as a client for nearly a decade, I am really excited to pull back the curtain a bit and see what the organization is like from the inside.
Can you please tell us about the recruitment process for obtaining this internship?
From application to offer, the total process with Facebook took seven weeks. They have a pretty structured MBA internship interview loop process, followed by 1:1 interviews with hiring managers. My recruiter was very helpful throughout and truly embodied Facebook's "be open" value. I found her transparency refreshing and it made me feel like Facebook would be a place I could bring my full self to the job.
My biggest learnings were to 1) be persistent, and 2) know what you want. I had applied to Facebook before (both pre-Kellogg, and to other internships) and was denied. Even for the role I ended up getting I had been waitlisted initially. Working at Facebook has always been a goal of mine, so I am glad I stuck it out and made the tough choice to turn down other desirable offers to ultimately land a dream role that was the best fit for me.
What drew you to this organization/industry?
As a psychology major in undergrad who identified as both creative and analytical, I found digital marketing to be the perfect space in which I could explore all of my combined interests. The projects I have enjoyed most throughout my career all took place at the intersection of marketing and technology, and I find the constantly evolving nature of digital marketing to be really exciting.
Following this internship, what are your long-term career goals?
Ultimately, I would like to develop a cross-functional team where I can lead digital marketing & product strategy, media technology, creative, analytics, and testing & optimization at a top digital advertising organization.