Start of Main Content
Using Social Impact to Address the Largest Problems of Today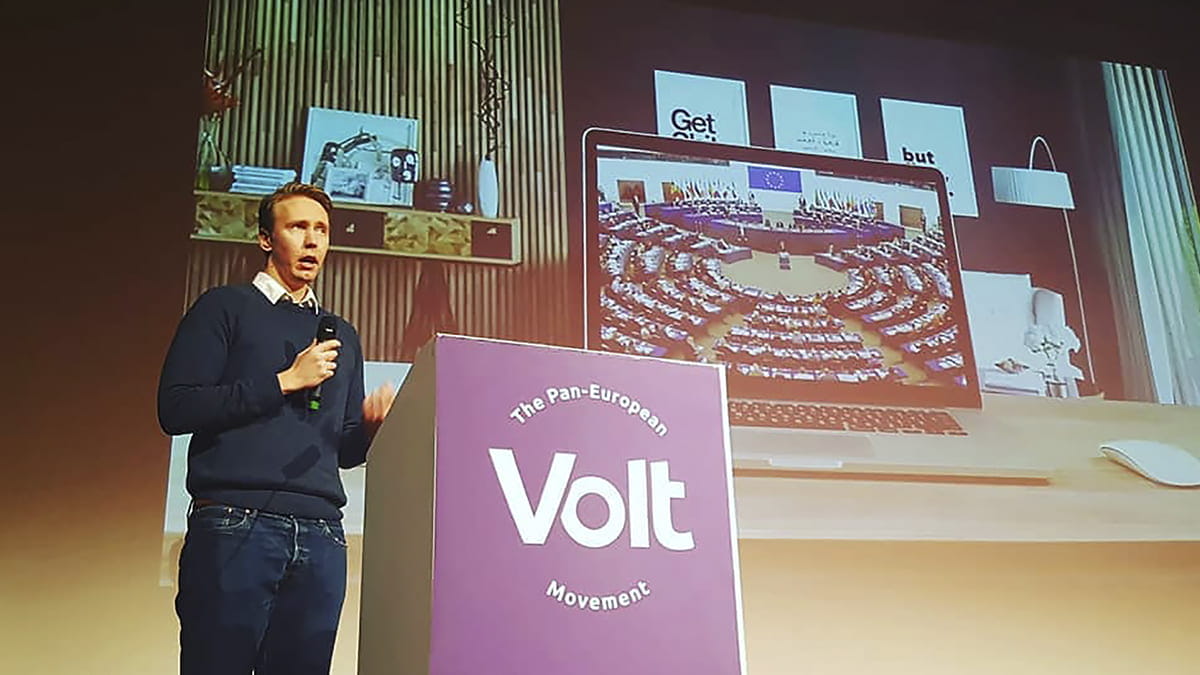 Alexander Makela (2Y 2022) admits his path to Kellogg is quite different when compared to many of his peers, having previously worked in a wide variety of industries, including European public policy and spending time as a public affairs freelancer. He is thrilled to be spending this summer working in an industry he is truly passionate about.
Tell us about your professional journey leading up to Kellogg.
My path to Kellogg was perhaps less traditional than for a lot of students. For the most part, I worked with European public policy in various roles. Among other things, I used to be a lobbyist at Facebook for a while. I've also worked as a freelancer public affairs and strategic communication consultant for various political parties, public institutions, and adjacent stakeholders. And right before Kellogg, I ran a team at a pro-clinic supporting and upskilling European NGOs and civic initiatives.
Outside of that, I also dabbled a bit with social entrepreneurship. I think my proudest professional achievement was converting my childhood home into a refugee housing site and becoming a subcontractor for the Swedish government. Over the course of five years, we took care of nearly 700 people who had fled war and persecution and helped them get a new opportunity at life.
Where are you working this summer? What will you be focusing on? What do you hope to learn or gain out of this opportunity?
I am very excited to work at the XPRIZE Foundation. XPRIZE runs large-scale public competitions with very clear, measurable, and objective goals to stimulate innovation and solutions aimed at addressing truly global challenges.
In my role, I'm going to work with XPRIZE's various 'Alliances'. These Alliances are essentially global strategic partnerships with the goal of ideating future competitions, sharing best practices, and disseminating of cutting-edge technologies among private, public, and non-profit stakeholders.
Social impact is extremely important to me so I am truly thrilled to be working on projects that have the potential of enabling technological developments that could benefit countless people. It is also a fantastic opportunity to put many of the skills I have gained at Kellogg to use and really solidify the learnings from my first year.
Can you please tell us about the recruitment process for obtaining this internship? What did you learn?
If you are interested in working within social impact, my advice for incoming students is to connect with second-year students. Getting a job at an NGO can be tricky given that many of them do not have the same formal processes as we see in other industries. Reaching out to second year students who have worked at NGOs you are interested in can help you get a foot in the door. You should also see networking as a means of better understanding how you can leverage your past experiences and skills to contribute. Many roles are a bit undefined, but this also gives you the opportunity to be entrepreneurial and make the internship your own.
Following this internship, what are your long-term career goals?
I am really drawn to the idea of enabling the entrepreneurs, innovators, and thinkers of the world and support them in addressing big and challenging problems. While the world is not short of problems, I believe it is possible to leverage our collective genius and creativity to find impactful solutions – but this also means we need to have effective and supportive ecosystems in place. Long-term, this is something I would love to support, perhaps by working at a venture capital fund, at XPRIZE (fingers crossed), or even by returning to the European public policy scene later in my career.
Lastly, what drew you to this space?
Hands down having the opportunity to contribute to solving some of the largest problems we face today.