Start of Main Content
My Kellogg Journey: Inspired by Greatness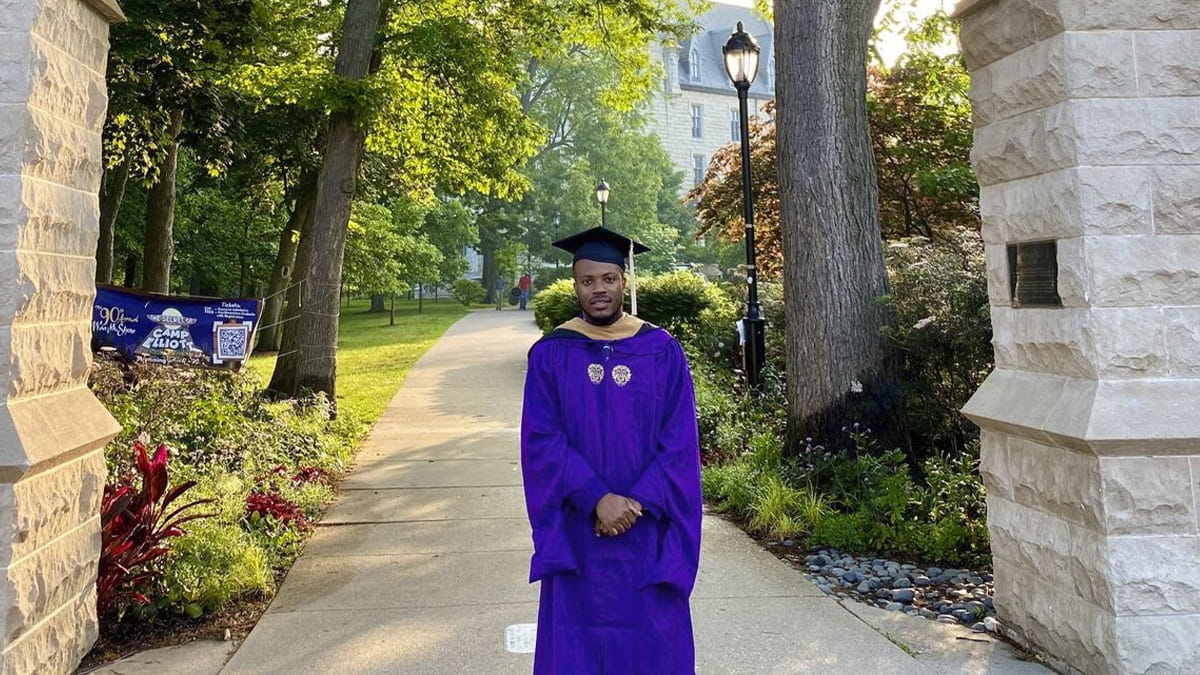 In this series, the graduated Class of 2021 shares their reflections and milestones from their Kellogg experience. Class of 2021, we celebrate you!
By Ukemeobong Owoh (2Y 2021)
Today, I graduate with an MBA from Northwestern University – Kellogg School of Management and get re-inducted into the classroom of the real world. Although my name is the only one visible on my diploma, there is a long list of invisible names. Even though I have worked hard, I know that the rewards I have received have been heavily loaded with the help and the goodwill of God, family, friends, mentors and institutions.
I am grateful for the many things I cannot quantify – for having friendships, a diverse network, and a point of view on the world of business. I am equally grateful for the few things I can quantify – I have studied 203 business case studies, 330 required business articles, and 855 hours of lectures from some of the best professors in the world.
Looking forward, my goal is to build products and relationships that power prosperity around the world.
To my peers, my advice is simple: "Make the future happen today! The chaos of the present world presents an opportunity to do something better, so be audacious, imagine the impossible and make it happen as fast as possible. The world is waiting for you." By the way, come back often for class reunions – I want to remain inspired by the greatness we all achieve! #KSM21