Start of Main Content
Making an Impact Through Startups & VCs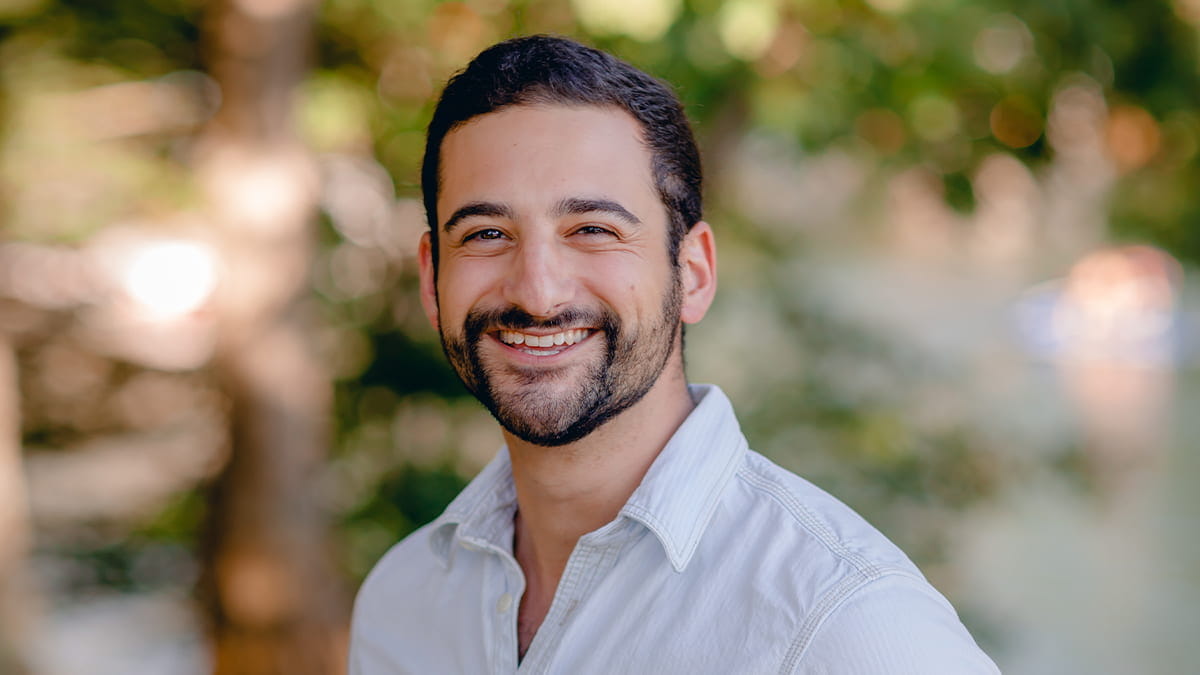 Andrew Green (2Y 2022) was like many college seniors — he was unsure about what he wanted his career path to be. He always knew he wanted to do something that made a difference and at the same time realized his aspirations could take him in several different directions. He is using his time at Kellogg to help guide what his next move will be.
Tell us about your professional journey leading up to Kellogg.
As a senior in college, I honestly had little idea what I wanted to do (and truthfully, I sometimes still feel this way as I continue to explore!). With that said, I knew I wanted to meaningfully impact people's lives, so it felt like a natural fit when I got an offer from a consulting firm with a healthcare focus. Off I went to ZS! There, I worked with large biopharmaceutical companies, helping address challenges in go-to-market strategy, launch planning, and branding and demand research, among many other strategy and marketing-related projects.
My time at ZS exceeded my expectations. I feel so thankful to have worked with such an incredible and smart team with industry experts and leaders across tons of different types of engagements and I still keep in touch with my "friendZS" there. As I reflected on my five years at ZS, I wanted exposure to a more disruptive area of healthcare. Kellogg felt like a natural fit that was both close to home and family in Chicago it also offered me the connections to experience the industry-transforming world of VC and startups.
Where are you working this summer? What will you be focusing on?
Fast forward a year, and I'm now spending my summer in a growth strategy role for a health-tech startup in Chicago called Kalderos. Kalderos created the world's first drug discount management platform, which uses sophisticated models and machine learning to resolve noncompliance in drug discount programs.
Their current solutions operate at the cross-section of Medicaid and 340b (a federal program requiring manufacturers to make deeply discounted prescription drugs available to safety net healthcare providers). Kalderos' platform aims to ultimately reduce patient out-of-pocket drug costs. In an industry that has historically been so complex and opaque, I'm excited to be working for a company that makes drug pricing more transparent and efficient through a truly innovative solution.
My main project this summer is helping Kalderos develop a partnerships strategy. I've been enjoying getting startup and tech experience, meeting new people, and gaining more exposure to this area of healthcare. It's also a breath of fresh air to take a break from the client services world and work on strategy internally at a company. It's been a significant learning curve, but I'm learning a lot and already feel like I'm making an impact!
Can you please tell us about the recruitment process for obtaining this internship?
I wasn't sure if VC or a startup would be the right path for me, but Kellogg allowed me to explore both. My career advisor (and dare I say part-time therapist?), Stephen Tilley, helped me think about how I might access different opportunities in the VC and startup world. After completing an internship with Purple Arch Ventures through Kellogg's Venture Lab program, I wanted to explore the startup world.
After getting a list of companies attending the Kellogg Business of Healthcare Conference, I researched those with whom I wanted to request coffee chats. This led to an initial meeting with Ryan Alexander, my manager for the summer who leads growth strategy at Kalderos and ultimately, an offer for the summer. Being more directive with my search and prioritizing the role and responsibilities helped me land in a spot where I feel like I'm constantly learning in a fast-paced, innovative setting.