Start of Main Content
My Kellogg Journey: Living My Family's Dream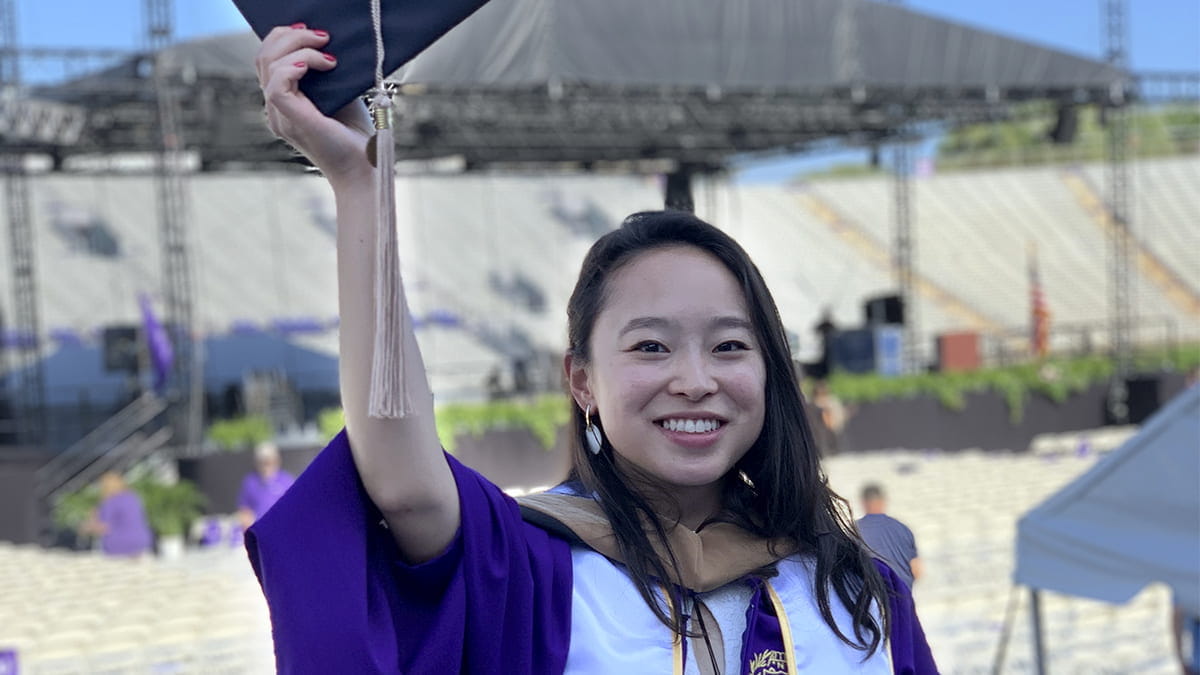 In this series, the graduated Class of 2021 shares their reflections and milestones from their Kellogg experience. Class of 2021, we celebrate you!
By Karen Chen (2Y 2021)
Little did I know that my MBA dream started more than 50 years ago.
My immigrant parents went to Brazil to survive. But they wanted me to dream bigger than they ever could. When I was six, my mom taught me the value of work. I could pick a toy as a reward after helping her shop. When I was 13, I could watch Friends as long as I learned English. These learnings opened so many doors, the world was my limit. In college, I was selected for an internship in Germany and a scholarship to study in China.
Back in Brazil, our reality was shaken when our apartment was torn apart by robbers and, instead of supporting us, our neighbors said it was our fault because we "looked Asian." We didn't feel safe at our own home. All I wanted was to build a future somewhere we could be proud of who we were.
So, I worked for two years at McKinsey Latam and was sponsored to do my MBA in the U.S. During my MBA, I further developed hard and soft skills, learned about people and myself. I had multiple opportunities to work in a VC fund, big tech and Bay Area startups.
After completing my MBA at Kellogg, I am staying in Chicago to work at McKinsey as an Associate. My parents' dream was to give me a better and successful life. I am not living the American dream, I am living my family's dream, and I couldn't be more grateful and proud of what we have accomplished.