Start of Main Content
Entrepreneurship Series, Part Three: Where Are They Now?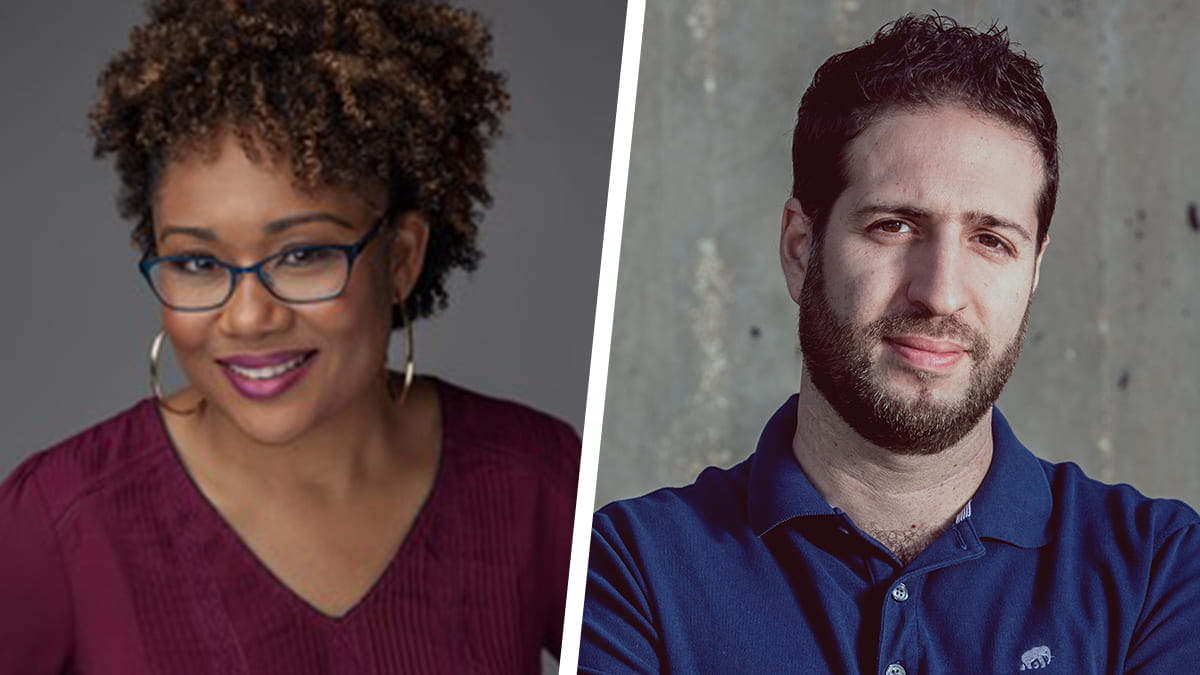 In this series, we're checking in with some of our amazing alumni entrepreneurs to see how their ventures have developed over the years and how they've grown as entrepreneurs. Today, we're excited to feature Erica Douglas '15 (Founding Partner and CEO at mSeed group) and Noory Bechor '13 (Co-Founder and CEO at LawGeex).
Tell us a little about yourself and your company.
Erica Douglas: As a chemical engineer who has worked in the beauty and personal care industry for 15+ years, I saw how hard it was for a lot of deserving and passionate entrepreneurs to scale their brands to the next level. In 2014, I decided to use my experience, skill set and network to start mSEED group, a contract/private manufacturer that specializes in providing customized solutions for entrepreneurs looking scale their beauty brands. We provide cross-functional expertise in manufacturing, product development, marketing and business development. We have serviced some of the most popular beauty brands in the textured hair care space and continue to support hundreds of successful brands in hair, skin and home care.
Noory Bechor: LawGeex is the pioneer of contract review automation (CRA). Our AI-driven platform allows legal teams to automate the review and negotiation of contracts with unprecedented speed and accuracy. This is made possible by our patented contextual analysis technology that can analyze any agreement while considering the unique perspective and context of the party and identify risks, errors and disadvantageous language to be renegotiated. Not only has this elevated the accuracy and sophistication with which deals are made, but it's also helped reduce the all too common burnout in the legal industry. Through machine learning we have helped create an artificial lawyer of sorts that eases one of the most tedious and burdensome aspects of an attorney's job. LawGeex works with dozens of Fortune 500 and Global 2000 clients, including UBS, HP, eBay, Liberty Mutual and PepsiCo, along with three of the largest law firms in the world.
It's been a year like no other. What skills and/or principles have helped you navigate this year?
ED: Our ability to maintain a lean and agile operation allowed us to pivot in ways that many companies cannot. First and foremost, we wanted to ensure that our staff was provided for and felt secure in their jobs, so we secured funding to make sure we could keep 100% of our staff employed through any shut downs. And we wanted to contribute to the efforts to help keep our community safe. So we dedicated our lines to making sanitizer during the height of the pandemic and donated thousands of units to essential workers.
NB: Agility and adapting to change has never been more important than in 2020. We witnessed years, if not decades, of technological disruption take place over just a couple of months out of the necessity of the global crisis we were facing. For those of us in technology, it's been a powerful reminder of the force for good that technology can play in the world when we focus on building products that solve problems.
What specifically from your Kellogg experience has gotten you to where you are today?
ED: Leveraging the Kellogg alumni network. You can get to practically anybody or any resource if you know how to use this most valuable resource.
NB: The interdisciplinary business-focused education from Kellogg continues to serve me well every day when I need to make quick decisions regarding the various areas of running a technology company — HR, finance and product, to name a few.
Any advice to entrepreneurs just starting out?
ED: You don't know what you don't know until you're in the game. To get ahead of being stuck due to pure naiveness, find an expert in every area of your industry/business that is willing to be an official (or unofficial advisor) — from CEOs to janitors. This way when you run into obstacles/situations at any juncture that poses some mystery, you can tap into somebody from your advisory group to prevent from spinning your wheels too much. It's better to just ask for help when you need it than waste time trying to figure it out your self.
NB: Go deep, rather than wide, when focusing on a problem to solve. Niche-down as far as possible and become the pioneer of your space. Focus on iterating and persevering to solve the problem that you set out to fix and seek out the best people that you can bring into your mission. The road may be longer but the upside will be greater.