Start of Main Content
An Alumnus's Path to Entrepreneurship & Co-Founding Factor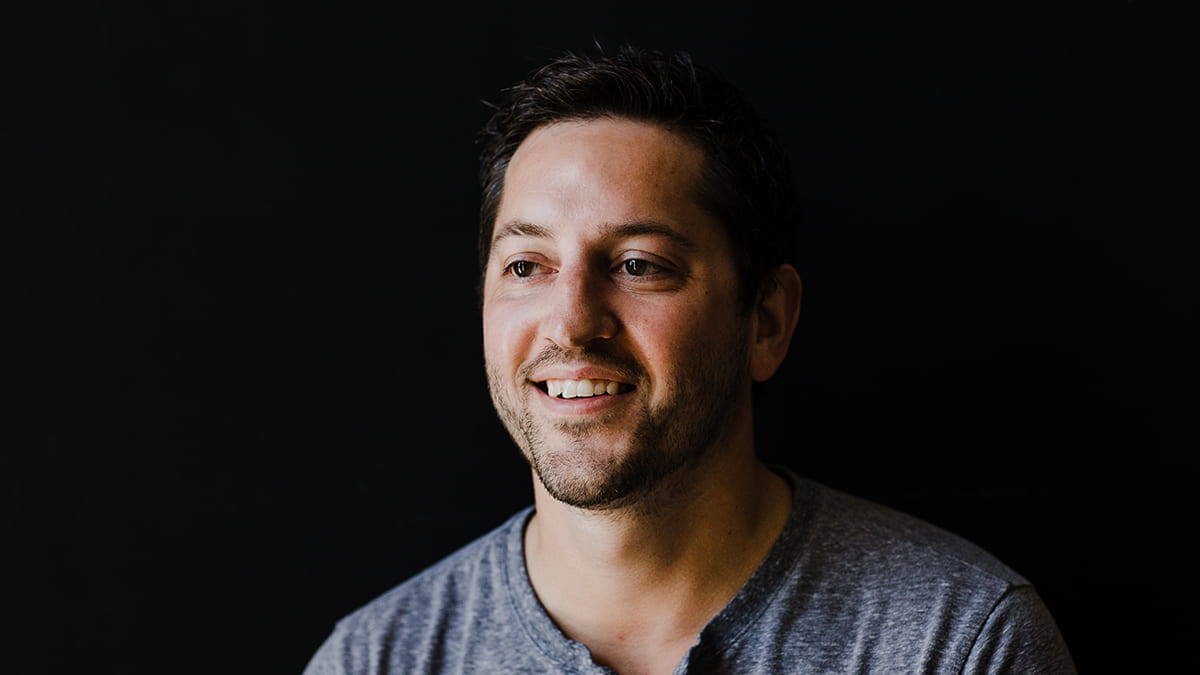 Inside Kellogg recently connected with Mike Apostal (E&W 2012) on his journey to becoming CEO and Co-Founder of Factor 75  (now Factor), HelloFresh's recent acquisition of Factor and advice to students pursuing entrepreneurship. Here's what he had to say.
Tell us about your leadership journey to Kellogg and what you've been up to post-Kellogg.
I started my career in commercial banking at LaSalle Bank (which is Bank of America today), in their credit analyst program. I stayed in lending to food and beverage businesses for a handful of years, but ultimately realized that lending wasn't necessarily where I wanted to continue to pursue my career. At that time, I realized applying to business school, specifically Kellogg, was the ideal next step in my professional career. This was a big deal for me and my family, as at that time, I was the only person in my family to earn a college degree, let alone pursue a master's degree in business.
What was your experience like in Kellogg's Evening & Weekend Program?
First and foremost, the relationships that I formed with my classmates while at Kellogg were second to none. In fact, every job that I've had since Kellogg has literally come from an introduction from a classmate — which is pretty remarkable.
About a year and a half into my time at Kellogg, one of my classmates, John Rigler, introduced me to a managing director at Houlihan Lokey and I ended up landing a position in their food and beverage M&A group as a result of that conversation. While at Houlihan, I worked on a number of transactions, like the sale of Earthbound Farm to White Wave, sale of YoCrunch yogurt to Danone and the sale of Balance Bar to NBTY.
After a few years at Houlihan, I was eager to experience the investing side and found my way to an early-stage VC fund, 2x Partners that would provide growth equity to early stage businesses primarily operated by many first-time entrepreneurs / founders.  Once we made an investment into a company, we'd provide operating expertise to scale the business exponentially. And that's where I caught the "entrepreneurial bug" and developed a passion for operating a business and leading teams.
By the way, my introduction from Houlihan to 2x Partners also came from another Kellogg classmate of mine, Charlie Friend.
Tell us about your transition from early-stage VC to the meal kit market and Factor.
As I spent more time in early-stage VC, I began to develop a passion for building businesses and leading teams and saw an opportunity in the meal delivery market, where people could get high-quality ingredients and meals delivered directly to their door. Once again, I was introduced to Factor, which was just starting out, through a business school classmate, Ben Kochalski. Ben introduced me to a friend of his, Chris Hunter, a successful entrepreneur and early stage angel investor at Factor, who suggested that Factor was looking for somebody to operate the business and join as a co-founder and partner.
Given that Factor aligned with my professional goals, played in a massive total addressable market, had tremendous product market fit and unique operating model, I decided to join as a co-founder of Factor in 2015.
What was particularly exciting about Factor?
To me, Factor was the next stage of evolution within the broader meal delivery category. Factor stands for the most important "Factor" in your overall health and wellness is food. We ship out fully prepared, restaurant-quality meals that are fresh, never frozen, directly to consumers doorsteps across all 48 contiguous states.
Factor plays in a massive and growing trillion dollar plus total addressable market. The company's product-market fit is second to none as consumers are more time constrained than ever and cooking is time intensive. Additionally, food as medicine is more prevalent than ever as consumers seek convenient ways to adhere to certain dietary lifestyles that are challenging to execute on in an effort to "eat better to live better."
That's where Factor comes in. We have world-class chefs, as well as dietitians on staff that optimize meals not only to taste great but for a certain variety under dietary lifestyles — like keto, paleo, slow carb, low carb, clean performance, and plant based.
We utilize the highest quality ingredients on Earth. All of our meals are delivered fresh, never frozen. Our proteins are grass-fed, pasture-raised, and antibiotic and hormone-free. We also have organic produce when available, all of our meals are free from gluten, soy, GMOs and preservatives.
That's a pretty remarkable combination, coupled with the fact that our meals can literally be prepared in two and a half minutes in your microwave. When you look at the broader meal delivery category, the companies that are winning are the ones that offer the shortest time-to-mouth, and I don't know of a better time-to-mouth for a restaurant quality meal than two and a half minutes.
Lastly, our operating model is unique, as we're able to ship out a week's worth of meals in an efficient and highly scalable way. We're fresh food, but yet have centralized production and service to all 48 contiguous states.
For all of these reasons (many of which were not capabilities in 2015, but exist today), I was excited about Factor and continue to be thrilled about our future.
How has Factor evolved over the years?
A lot of what I just shared has evolved from where we started. In the beginning, our product offering had a ways to go from a quality, innovation and consistency perspective and our best-in-class customer experience that exists today was non-existent. Further, our team and culture needed a reboot (I am the only person at Factor today that was part of the company in 2015).
Ultimately, we've rebranded from Factor 75 to Factor. What I always loved about the brand name, Factor 75, is it stood for 75% of how you look, feel, and perform comes from your nutrition. Now, we've dropped the 75 in favor of human speak versus math equations. This similar positioning remains: Factor is the most important factor in your overall health and wellness is food.
Another critical change was bringing manufacturing production in-house. Early on we outsourced production which allowed for greater capital efficiency but presented a whole host of challenges and became unsustainable from a cost perspective as we scaled. By taking full control of production, we improved our quality, capacity, consistency, speed to innovation and margins. Additionally, we've added well over 350 jobs, which I am very proud of.
Can you share a particularly challenging moment in your time at Factor and how you overcame it?
Early on, we almost lost the business numerous times. When I joined Factor, the business had three weeks of cash runway. I had anticipated it'd be relatively easy to raise capital given my background and experience, ensuring we'd have enough cash to continue to push the business forward.
However, I was unpleasantly surprised by the lack of available capital for our type of business, as the timing was suboptimal. We were on the heels of Blue Apron having a spectacular fail and investors had very little appetite to invest in our type of business model at that time.
But we didn't give up, worked our way through it and encountered many other challenges along the way. From additional cash crunches to employee issues to supplier disagreements to regulatory hurdles to litigious "sharks", etc., business is often about how you handle challenging situations and solve problems. There's a great quote from Ray Dalio that's guided me. He says, "If you're not worried, you need to worry. And if you're worried, you don't need to worry." I think the sentiment is about the importance of being calm and collected when problems arise (i.e, don't worry when you should be worried) and using second order thinking when no apparent problems exist (i.e., worry when you don't need to worry).
A key thing I learned early on is building a plan can help with staying calm and eliminating fear when there is a worry. It's very easy to be fearful as an entrepreneur. It's natural in all of us. And so, you need to be able to write down on paper your worries and concerns so you can just put your head down and execute. It's really basic, but I've found it to be beneficial during my journey as an entrepreneur.
Can you tell me about Kellogg's involvement in Factor?
The network of Kellogg is so robust and I've had nothing but great experiences with every Kellogg person who's been involved. I've added a few folks to the team over time that are Kellogg grads, including Caitlin Collins '20, who's director of strategy and growth, and Lucas Erickson '04, who's my VP of strategy. I'm constantly on the lookout for Kellogg grads that are looking to join our high growth company and make a difference.
Additionally, two of my former lead investors, Listen Ventures and Bluestein Ventures, have strong Kellogg ties. Both Jeff Cantalupo and Rick Desai (partners at Listen) are adjunct lecturers at Kellogg while Andrew Bluestein is a Kellogg alumnus. Further, several students from Northwestern have interned at both Listen and Bluestein over time.
Can you speak to any of the particular classes that informed how you led your teams and overcame challenges during your time at Factor?
One of the first things I did when I came onto Factor (aside from getting acclimated to the financials, the workforce and team, and the operations) was to look at building out a cash forecast model on a weekly basis. Given we were tight on cash, having a strong grasp of our cash position at all times was absolutely critical.  So, I built out a 13-week cash flow forecast, which was something I picked up from my Kellogg class, Managing Turnarounds, with Professor James Shein.
As I started thinking about it, there's a lot of parallels to early-stage companies and companies in need of a turnaround. In many instances, the culture is not right, the team does not have the right people in the right seats, the product needs work and the customer experience is second rate. You're scraping by with very little cash and you've got to find ways to improve all of these areas. You can't do it if your lifeblood (cash), is not existent.
And so, the first thing that I did was leverage some of the learnings from the Managing Turnarounds class into building out this cash flow forecast, which I still use today!
What would be your advice for students who are interested in entrepreneurship and start-ups during a challenging economic time?
I think people are often paralyzed by fear of the unknown. And, as a result, you're not able to see the possibilities.  For students contemplating entrepreneurship, it's important to expect there will be many highs and lows, and being able to get comfortable with the uncertainty — to me — was critical.
Strive to bring on other folks that are smarter than you and find ways to sell them on your vision and mission. Then, make sure you're pushing these hires to their limits. And you can only do this if you've literally played every role in the business, which I've been fortunate enough to do at Factor. Then you will truly know what success looks like for a particular role and how to assess an individual's performance.
Continuous improvement in your product and experience is key. That's the area that I focus on the most to this day. For me, I took it as a challenge to get to a point where I was really, really proud of our product, and then I keep pushing the limits of what is possible.
Make sure, from day one, you start out really understanding the business model and what KPIs move the needle for your business so that you can establish a data-driven culture. You can talk about how you do it, but if you don't understand the business model and you don't understand what drives the overall performance of the business, you're really just throwing darts blindfolded. It's integral to how you'll set initiatives and build a data-driven culture.
Lastly, with early-stage ventures there's always going to be times where you feel like you want to throw in the towel. But if you believe in your business, the mission, and team, don't do it. Just keep breathing. 
With HelloFresh's recent acquisition of Factor, what's next for you?
I'm super excited. I'll be staying on as the CEO of Factor and we're still going to operate as a standalone. Also, we're going to be able to leverage a lot of cost synergies with a behemoth like HelloFresh, which is the number one meal kit company in the world.
Additionally, since HelloFresh has such a successful model around customer acquisition and building out the right marketing funnel to attract and retain customers, we're going to be able to leverage a lot of their learnings, which I'm really excited about.
Ultimately, I think it's a great next step for Factor and the continued growth of our business. I'm definitely going to continue to focus on building the Factor business into a billion-dollar brand hopefully in the next two or three years!