Start of Main Content
Recruiting Series: Pursuing the Intersection of Marketing, Strategy & Tech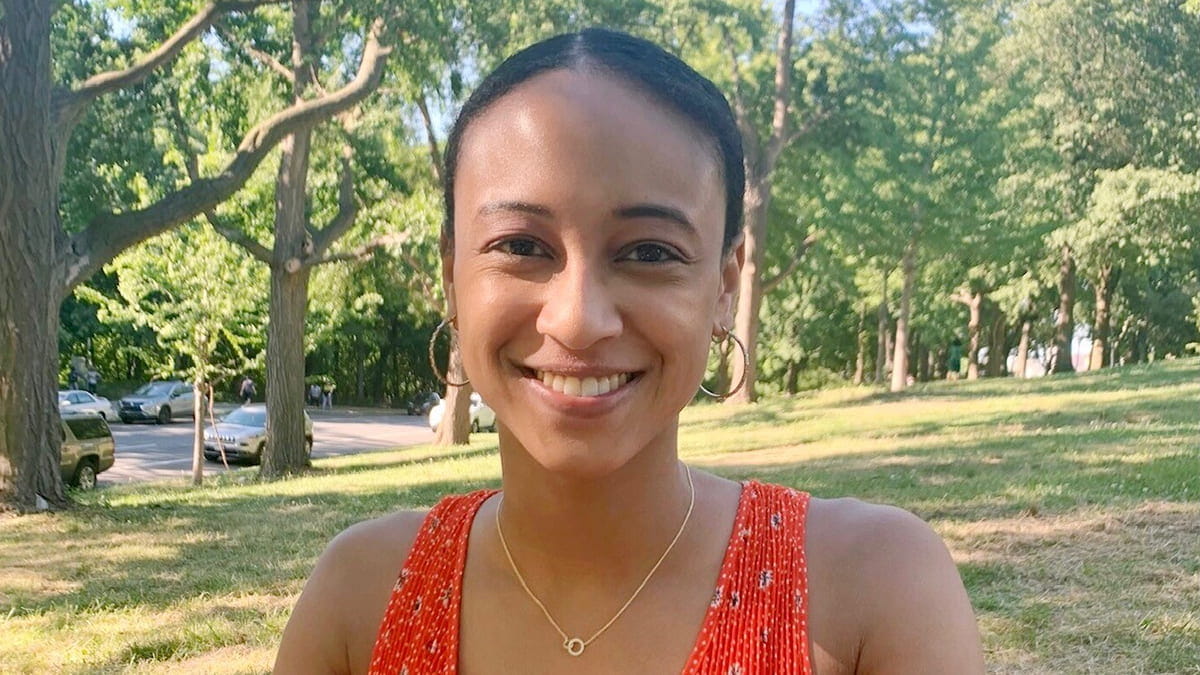 Inside Kellogg recently connected with Ezinna Nwokonko (2Y 2021) on her career pursuits at Kellogg and the steps she took to be successful in her internship at Facebook, which was completely virtual due to COVID-19. Here's what she had to say.
Tell us about your career journey so far and what made you want to pursue an MBA at Kellogg

As an undergrad at Princeton, I developed a passion for marketing through my involvement with several different clubs on campus. Upon graduation, I pursued this passion further by joining PSB (then called Penn Schoen Berland) as a market research analyst. In this role, I conducted market research for clients across various industries, analyzed the findings and provided strategic recommendations for improving their marketing and advertising campaigns. While I enjoyed this experience, I wanted to broaden my consulting skillset, which led me to join Accenture. At Accenture, I worked with clients across the federal and commercial sectors, solving challenges which often touched upon their relationships with technology. I chose to pursue an MBA at Kellogg to not only further solidify my business acumen, but also explore the intersection of marketing, tech and strategy.
Over the summer, you interned at Facebook as a Product Marketing Manager. Tell us about your process pursuing a PMM role at Facebook and how this pursuit aligns with your career goals.
Recruiting for Product Marketing Manager (PMM) roles made the most sense for me because it perfectly aligned with my interests in marketing, strategy and tech. I chose to recruit for Facebook because its mission statement, which focuses on building community and brining the world closer together, and core values resonated strongly with me from a personal and professional perspective.
Because of health and safety restrictions due to Covid-19, your internship at Facebook was virtual. Tell us how you prepared to be successful within this new, virtual setting.
To prepare for my internship with Facebook, I attended several of the sessions that Kellogg held during the spring quarter that focused on how to be successful during virtual internships. I found these sessions particularly helpful because I had never worked completely remotely before and I was a little anxious about the experience. Of the sessions that Kellogg held, I found those related to presenting in a virtual world and overall best practices for success during virtual internships most helpful. In addition to attending these sessions, I reached out to Kellogg students who had interned at Facebook as PMMs during the previous summer. This was helpful because it provided me with an overview of what to expect and how to best approach the type of projects that I would be working on.
What strategies and resources did you use to be successful once you were in your internship?
During my internship, I drew on my learnings from my core marketing course and marketing strategy elective to help develop frameworks to think through the challenges I was solving. Additionally, I worked closely with my manager and cross-functional partners to gather continuous feedback on my project's progress. I also connected with several Kellogg alumni who are currently PMMs to hear their thoughts on how to be most successful during this experience. Connecting with them was not only helpful from a project standpoint, it was also helpful in getting a better understanding of the different teams at Facebook.
Did you learn anything from your experience in this virtual internship that will inform how you approach challenges you'll face in future roles or recruiting processes?
This experience further solidified my belief that open lines of communication is one of the keys to success. Throughout my internship, I made sure to keep open lines of communication with my manager by setting up weekly touchpoints to let her know what I was working on and what my planned next steps were. Additionally, I wasn't shy about reaching out to my manager, members of my cross-functional team, or my fellow interns when I was faced with an issue that I couldn't figure out on my own. I plan to carry this communication-focused mindset with me as I face challenges in my future roles.

What's next for you at Kellogg? After Kellogg?
This school year, my goal is to gain more exposure to the entrepreneurship and VC world. During the Fall 2020 quarter, I worked with a VC-backed start-up through RevTech Venture's MBA Fellowship Program and gained exposure to the basics of the field through weekly seminars with the fund's CEO. Additionally, I explored the nuances of product management and worked on a venture idea through a product management elective. During the Winter 2021 quarter, I will be participating in Kellogg's Venture Lab, and interning with a Sandalphon Capital, a Chicago-based VC firm. Post-Kellogg, I will be returning to Accenture as a Senior Strategy Consultant. I look forward to bringing my entrepreneurial mindset and PMM experience back to the firm.