Start of Main Content
Recruiting Series: Interning for Chicago's Mayor During COVID-19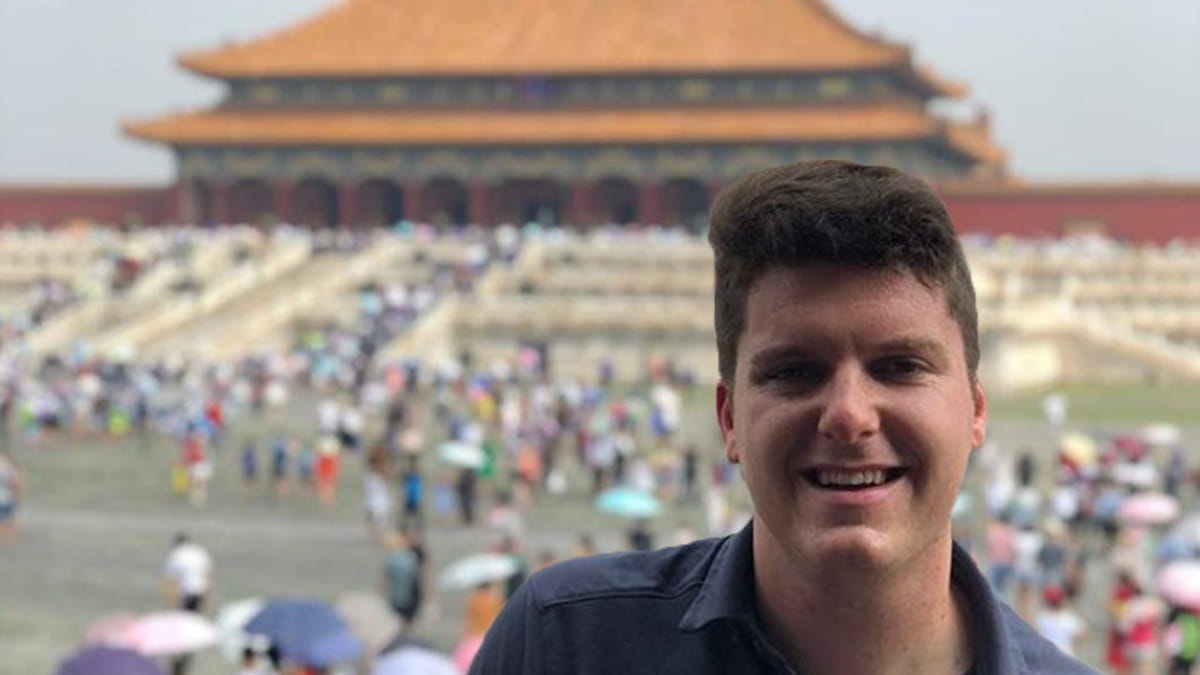 By Grant Fineman (2Y 2021)
I was six years old. I remember standing in the front yard with my parents in my small hometown in Northern California. They were talking to a woman who I had never met when my mother and father turned to me and said, "Grant, this is the mayor! She is running for re-election and wants to know if she has your support?" As I nodded, Mayor O'Mahony handed me a piece of candy and put her election pin on my shirt, giving me my first experience in politics. I remember thinking how cool it would be to be the mayor of a town. Little did I know some 20 years later I would be working for one — interning for Chicago's mayor, Lori Lightfoot, this summer.
A passion for the public sector
Work that intersects the public sector has always been of interest to me. In high school, I volunteered for advocacy groups that allowed me to canvas and lobby for issues I was interested in. In college at UC Berkeley, I served as a Student Senator, working to represent my peers to the school and City, and I interned on Capitol Hill for my congresswoman. I knew that after spending three years at Bain & Company's San Francisco Office, I wanted to find a way to continue my passion for public work and service while at Kellogg.
While I was sheltering-in-place at my parents' house — the same place I had met Mayor O'Mahony two decades earlier — I thought about how I could still have an impactful summer internship amid the COVID-19 pandemic. I brainstormed the jobs and industries that might be the least affected by COVID and so they would still have an internship that resembled "normal." As I continued this line of thinking, it hit me. Instead of finding a role that was not affected by COVID, I decided I should pursue a role that would be the most different due to the pandemic, but where my experience and energy might be able to make a difference. Through Kellogg and the Career Management Center, I found out about a role in Mayor Lightfoot's Department of Economic & Neighborhood Development for Deputy Mayor Samir Mayekar, a Kellogg alumnus.
Tackling complex problems presented by COVID-19
Samir and his team work on some of the most interesting issues that intersect the business and public sectors in Chicago and it was a pleasure to spend a few months with them. My projects varied from high level research (like reimagining the future of retail in Chicago) to tactical implementation (like devising communication and outreach efforts to slow the spread of the virus among 18-29 year olds). The nature of work was diverse, but the core values driving our actions remained constant: how do we help all Chicagoans safely recover from this crisis in a way that is equitable, considering both short-term and long-term perspectives. Often, these projects proposed complex trade-offs, for example, how does the city balance its obligation to keep Chicagoans safe while solving the need for economic recovery? How do we keep the long-run viewpoint in mind while issues in the short-term continue to pop up? These interesting issues, and many more, helped create a summer internship experience that was both challenging and rewarding.
The public sector needs driven, analytical, team players who enjoy attacking complex questions, making Kellogg students and alumni perfectly suited to make an impact. I enjoyed my summer experience so much that I am continuing to work with Samir throughout the school year. For Kellogg students looking to work in the public sector, I highly recommend working at a city government, whether at home or here in Chicago. I know I am better off for having done so.