Start of Main Content
A Real Estate Journey: E&W Student Grows His Career at Kellogg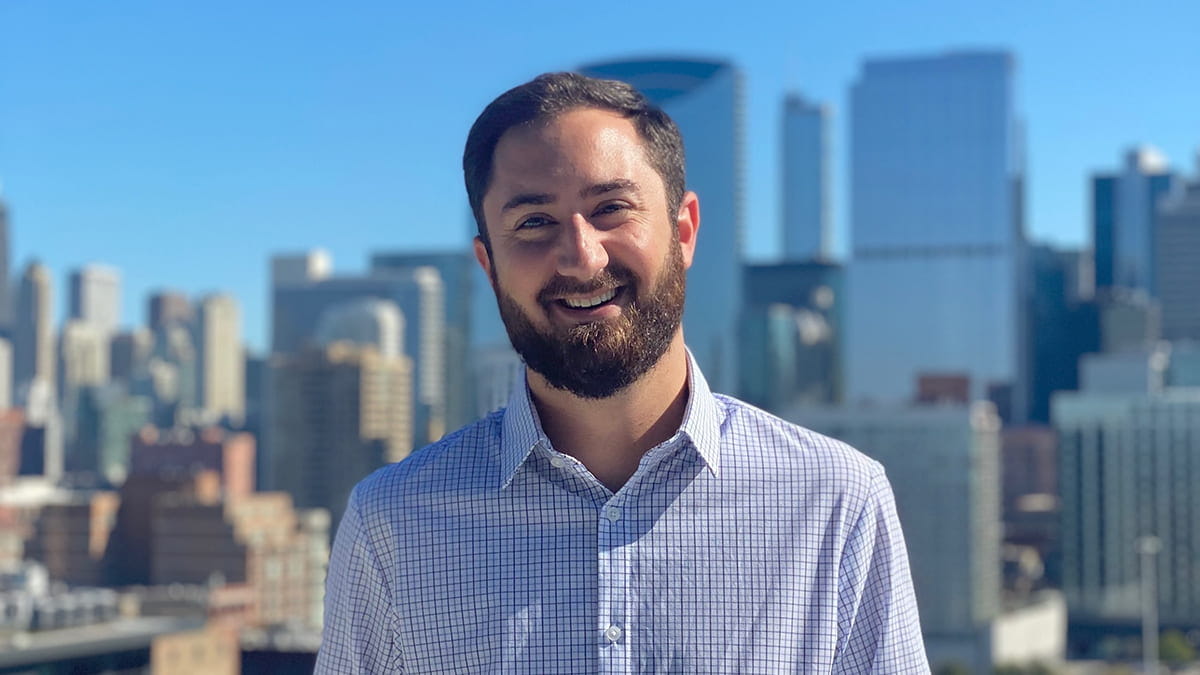 Kyle Lopatin (EW 2021), the vice president of finance for Kellogg's Evening & Weekend Real Estate Club, discusses his journey in real estate and how the resources available to him at Kellogg prepared him to pursue the career he wanted.
What brought you to Kellogg?
I started my career as a commercial banker focusing on commercial real estate and shifted into a non-real estate segment of the industry, premium finance. After several years away from real estate, it became clear that I wanted to return to the industry. I received a series of promotions in my premium finance role but realized it would be challenging to pivot back into real estate if I continued down this path much longer. I hoped a career shift would not require a substantial career setback and determined that pursuing a graduate degree would help position me for the type of role that I desired.
Real estate is very much a relationship business, so it can be difficult to get your foot in the door if you do not know someone in the industry. After attending several recruitment events, it became clear that Kellogg represented a place with a strong network that would allow me to begin developing close relationships in the industry. Since this network was supplemented with the Real Estate Pathway, Real Estate Club, and other real estate offerings, Kellogg became an obvious step in the right direction.
How have Kellogg and the Real Estate Club helped you in your career?
As I started my Kellogg journey, I thought I wanted to transition into real estate private equity. Conversations with Real Estate Club members and information from several club events not only illustrated what that type of role would look like but also exposed me to a variety of alternative paths in the industry. Real Estate Club events were great for networking and developing meaningful relationships — the club was focused on building relationships within the club and with alumni.
Developing a better understanding of the real estate landscape played a significant role in my decision to accept an opportunity with a real estate developer that specializes in the development of luxury multifamily properties in Chicago and Scottsdale. About a year ago, I accepted a position with Optima, a vertically integrated real estate developer that serves as the owner, architect, developer and general contractor on each of its projects. In this role, I am intimately involved with the analysis of the firm's ongoing and prospective developments, as well as the management of existing assets. My experiences with the Real Estate Club and several Kellogg classes prepared me for the interview process and have continued to play an important role in my career development.
What do you look forward to as a soon-to-be alum?
I want to continue expanding my network after Kellogg. The driving force in my decision to come to Kellogg was to learn from and build relationships with a variety of people with diverse experiences in the industry—I do not think that ends after graduation. The Real Estate Club stays connected with its alumni network and I look forward to continuing to develop relationships with new students at Kellogg and within the alumni network through involvement in Real Estate Club alumni events. The Kellogg network will get stronger by maintaining these relationships and I hope to continue to connect with others and become a resource for anyone interested in real estate.