Start of Main Content
Recruiting at Kellogg During COVID-19: Your Questions Answered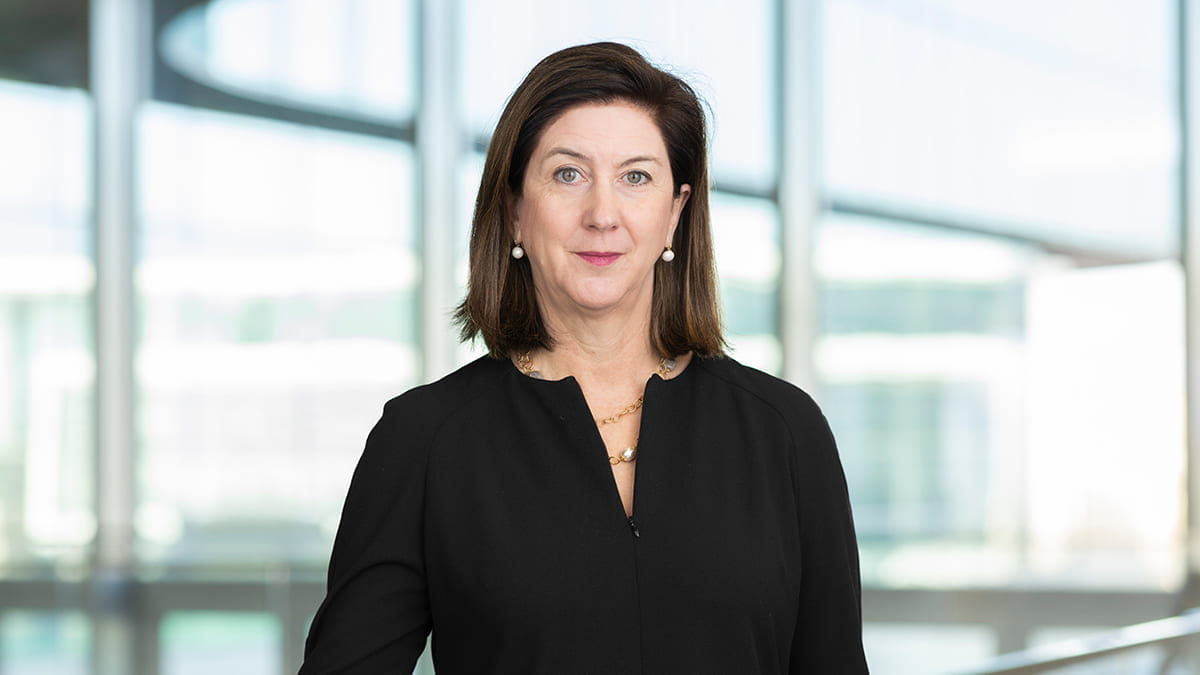 This post featuring Liza Kirkpatrick, Kellogg's managing director of the Career Management Center for Full-Time programs, originally appeared on Kellogg's Career Management Center's blog, "Go to Market." The CMC blog provides an in-depth look at the recruiting journey through employer insights, industry trends, and student and alumni stories to support students in their career explorations.
There has been a lot of coverage of how the pandemic is impacting specific industries and the broader global economy. How are these factors affecting the MBA recruiting landscape for 2020-21?
LIZA KIRKPATRICK: The pandemic has accelerated change within businesses, and we see it in recruiting as well. Harder hit industries like transportation, entertainment and hospitality were the first to significantly pull back as a result of COVID-19. Businesses continue to adjust and are working to anticipate their talent needs for 2021, 2022 and beyond. The current focus is on how to emerge stronger from this crisis and having the right talent pipeline is a key component of many firms' strategies. There is an appetite for strong leaders who are resilient and able to thrive in uncertain times.
Two major factors impact MBA hiring: business need and candidate excellence. Kellogg has a proven track record of producing great candidates and well-prepared graduates. We are fortunate to be a top destination for employers who seek out MBA talent. That being said, COVID-19 has accelerated changes we saw happening to the MBA employment market:
Timing of hiring: Less early offers vs. more just-in-time hiring
Method of hiring: More virtual engagement vs. in-person, and increased variety of recruiting platforms
Type of employer: Less concentrated hiring of large classes of MBAs and an increase in unique firms hiring students
For the Kellogg job seeker, success will mean utilizing all of the resources available and having a nimble job search strategy. We recommend developing a holistic, proactive approach to recruiting, meaning MBAs should not limit themselves to just virtual on-campus recruiting. Good opportunities will becoming from a variety of channels and may be on an elongated timeline.
The pandemic and the downturn will not last forever. I would argue that this is the best time to focus on developing future-ready skill sets, cultivating new networks and developing adaptable leadership. Like with employers, the goal is to emerge from the crisis stronger, with new skills and self-awareness that will allow you to be an agile leader for the duration of your career.
How are companies changing their recruiting strategies in this new virtual world?
LK: We are seeing larger companies create multi-school events and more evergreen content that will be consumable on the student's own time. In industries where networking is a key component of the job search (ex. IB, consulting, CPG), employers are focused on converting traditional attraction events into opportunities to engage through smaller groups or in coffee chats. Virtual recruiting may actually mean easier access to alumni and senior leaders. The barriers of travel time and cost that existed in the previous in-person model are no longer significant factors.
Virtual recruiting is also going to be a new experience for many of our students. How is the CMC preparing students to be successful in a  Zoom-powered recruiting year?
LK: The CMC has been advocating for creating space for interviews at Kellogg's Global Hub. Though this is not finalized, we have been getting positive agreement on the need for students to have space that can be reserved for interviews. Our employer team is working with our recruiters to coordinate the flow of virtual platform links to students for coffee chats, company presentations and interviews.
The CMC coaching team has developed workshop content adapted to incorporate best practices for virtual company interactions.
The CMC has also gone fully remote for the time being. What does this mean for how students can engage with and get support from the CMC this fall?
LK: We are as accessible as ever, if not more so since many of our offerings are now available on-demand. Our newly developed Canvas Programming Roadmap site, the revamped CMC student website and the CMC Library resources are available 24/7, and have been recalibrated to a remote experience. Our CMC Library team is available via the chat feature on their webpage, as well.
Our CMC coaching team, career peers, international mentors and industry advisors are all available for virtual meetings. These virtual connections are also excellent practice for virtual employer engagements.
Any final thoughts or advice for students?
LK: The CMC partners closely with students on their individual job search strategy and takes each student's personal experience and background into account. As with any job market, but especially now, our CMC coaching team encourages students to have an active job search plan.
The pandemic has created a broad range of challenges, and employers are looking for students who will embrace ambiguity and help solve problems. We know that you are up to the challenge. We believe that by working together we will come out stronger on the other side of this situation. Regardless of how your path looks, our CMC team is dedicated to partnering with you to develop your unique strategy to help you launch a career path aligned with your passions and goals.
Learn more about the CMC's career support and outcomes for Full-Time students.