Start of Main Content
A VP of Pride@Kellogg's Prospectives Team Shares His Experience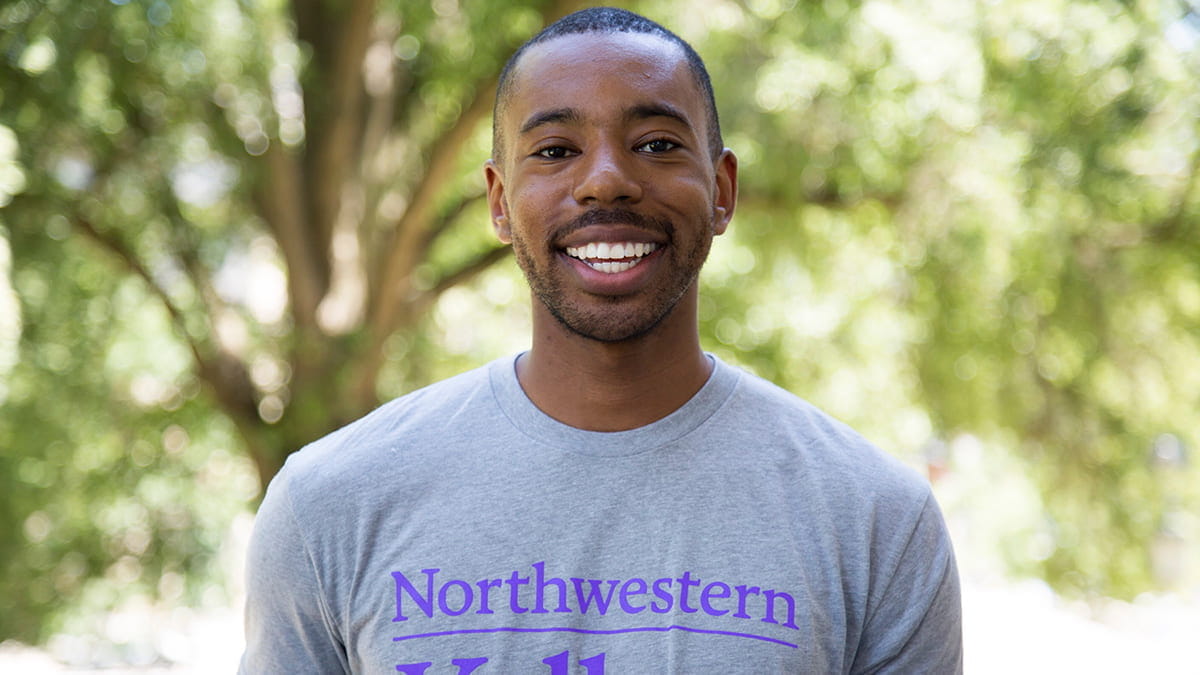 This summer, Inside Kellogg is taking a deeper look at the more than 120 clubs an affinity groups that enrich students' MBA experience in the Full-Time and Evening & Weekend MBA Programs. We look forward to bringing you more perspectives from members of Pride@Kellogg and others! For more information about FT Pride@Kellogg visit their prospective student page.
By Jamal Little (2Y 2021)
After attending the LGBT preview day in 2018, I knew I wanted to come to Kellogg. The day was full of programming, and it was so apparent once I checked in that the LGBTQIA+ community was very active and there was a lot of support from the broader Kellogg community. It also helped that my visit coincided with Pride Week, and the Hub was bustling with excitement as the sections were getting ready for their DragTG performances. I left thinking that Kellogg is one of the best queer-friendly business schools around.
This sense of community was even more apparent once I was accepted and got to meet and talk with many other Pride@Kellogg members. So many people were willing to take time to discuss P@K and Kellogg, and I continued to feel that energy when I visited for Day At Kellogg. I knew business school would be hard and P@K would be a great group to rely on for not only support, but also lasting friendships.
And this was no different when I started at Kellogg. From getting to know you happy hours, wine nights, lunches, and casual nights in Boystown, Pride@Kellogg always felt like a home. And when thinking about ways to further get involved with P@K, I knew I wanted to show other prospective students how welcoming Kellogg is special the P@K community is. This upcoming year, I will be one of the vice presidents on the Prospectives team.
When talking with prospective students, I always mention Pride Week. I loved walking into the Hub on Monday and seeing it decorated with tons of Pride flags. The week was full of great programming like an Hear My Story focused on the international experience, a panel exploring intersectional identities, and another on BTQIA+ issues. These panels exemplify why I love Kellogg. So many of my classmates are willing to be vulnerable and share their personal experiences others.
This week ultimately ended with the DragTG showcase, which is still one of my favorite Kellogg nights to date. Organized by section allies, each section competes against each other in a four minute drag performance. While the performance was so much fun (RIP to my wig!), what I enjoyed even more was practicing and getting ready together with my section. The Big Dogs didn't win, but we thoroughly enjoyed getting ready together—so much so, we even made a Big Dog Drag calendar!
Those are a few things I mention when I talk about Kellogg to prospective students. But I also encourage prospective students to talk to as many current students as possible as they consider different schools. Time at business school flies by, and it's important to make sure that you're in the place where you can grow the most both personally and professionally.
Don't miss Kellogg's upcoming virtual admissions events in partnership with Pride@Kellogg! Register for the Evening & Weekend MBA virtual chat on July 1, or check out the Full-Time MBA virtual events page for upcoming diversity chats that feature P@K members.