Start of Main Content
A Fashion Brand Pivots to Manufacture PPE During COVID-19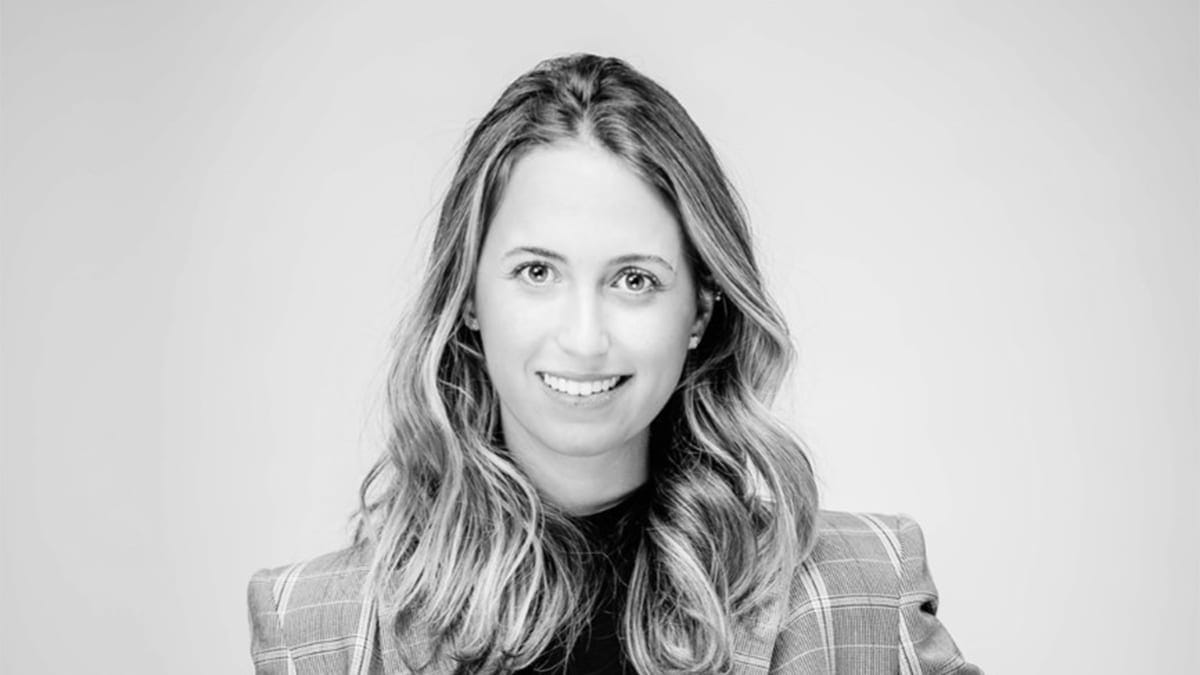 By Michelle Zighelboim (2Y 2020, Zell Fellow)
My name is Michelle Zighelboim and I'm a second-year full-time MBA student graduating in June 2020. I decided to pursue my MBA at Kellogg to catapult my transition from the world of finance (I previously worked for a NY-based hedge fund) to the world of fashion.
A fashion brand that enables versatility
I'm one of the two sisters behind Zéta, a Bogota-based women's ready-to-wear fashion brand focused on occasion dressing. Our collections have a heavy focus on separates, enabling women to build a versatile wardrobe that can be easily mixed and matched to create multiple, strong looks. We aim to solve the perpetual feeling of having nothing to wear yet owning a closet full of clothes. Zéta is carried in independent specialty boutiques across the world, ranging from Miami to Dubai, and many places in between. Building from a wholesale, focused strategy, we launched our direct-to-consumer e-commerce business in August 2019. The goal was for this channel to become a more meaningful part of our business and drive growth. As a Zell Fellow, I was able to lean on my cohort and faculty leads to help devise a strategy to bring this idea to life. It's been a continuous cycle of experimenting, learning, and modifying.
Pivoting to PPE
Despite the positive momentum and growth we've achieved, our business, along with many others, faced a new reality as COVID-19 had an unprecedented impact on the retail sector. Unsurprisingly, large wholesale orders were canceled and online sales were virtually non-existent. As a first-time business owner, I didn't know what to do… but I knew one thing for certain, I couldn't give up on our dedicated team of employees. My sister and I had to creatively adapt, and fast.
Navigating these uncertain times has been extremely challenging. As a fashion brand, we found ourselves in a unique position equipped to manufacture PPE to help our community and the brave healthcare workers on the front lines. Unwilling to consider layoffs or furloughing, we decided to shift our production focus to manufacture face masks to help those in need. To scale this initiative, we have been selling women's headbands made using excess fabrics from prior collections. All profits from these sales go towards PPE donations. This initiative has been met with amazing support from our clients and community. To date, we've been able to donate 1,000 masks to the Fundacion Cardioinfantil in Bogota, Colombia, a local hospital.
This campaign has been extremely rewarding for all involved, and we hope to continue to make a positive impact in our community and support our loyal team. While we are optimistic about our future as a disruptive fashion brand, for the time being, we will continue to do our part to support our local community.
To purchase a headband, please visit: https://www.modazeta.com/covid-19-campaign.