Start of Main Content
Growing Careers Through Education and Technology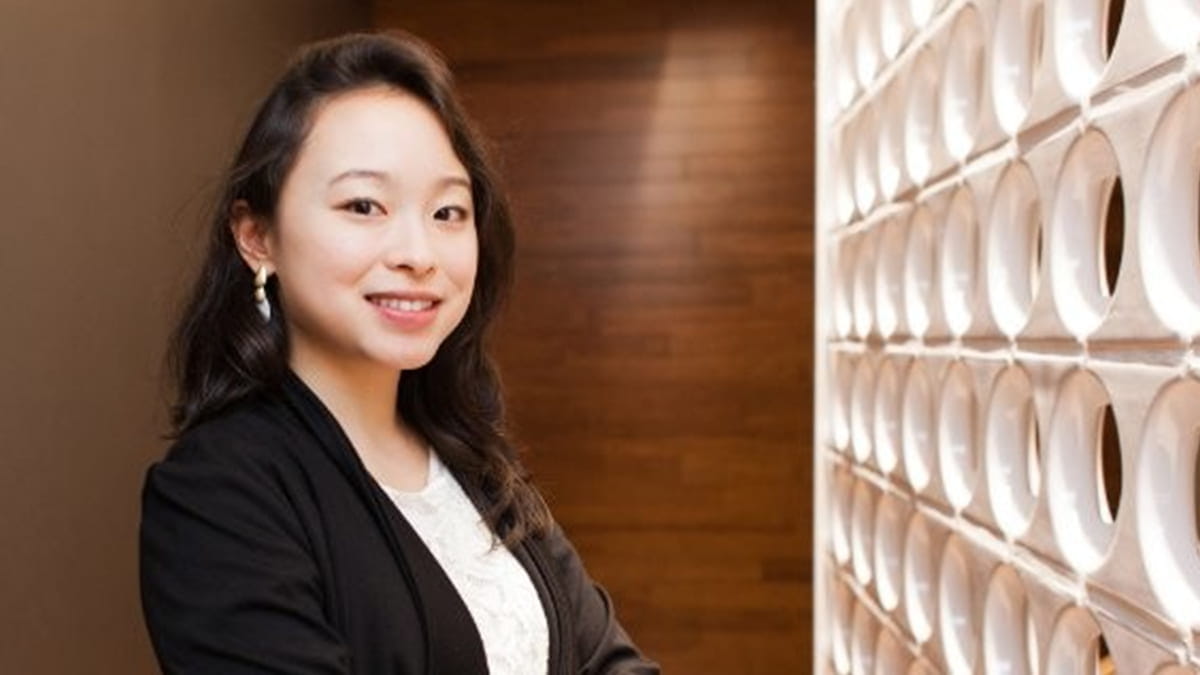 By Karen Liu Chen (2Y 2021)
On March 14th 2020, I was supposed to take my final exam of the Winter Quarter and board on a plane to South Africa for Spring Break. Because of COVID-19, the last part of my plan did not work out.
The automatic reaction was to feel frustrated at the unpredictable turnaround of the situation, thinking about the negative consequences I was going to bear as I lost most of the trip's sunken costs. It was easy to fall into a negative mindset while getting adjusted to a "stay-at-home" Spring Break. At the same time, I felt that most of my days were filled with negative thoughts, as the bombardment of COVID-19 news seemed to highlight the worst in countries and in people.
A shift in perspective during COVID-19
The turning point of my Spring Break was the moment I read the TED article, Disasters and crises bring out the best in us. I read about people buying groceries or running errands for their older neighbors and I thought about the millions of people losing their lives, jobs or businesses because of the virus. I realized how fortunate I was to be able to sit in my home safely waiting for the storm to pass.
From that moment, my perspective on the lockdown shifted to something more positive. Time was a valuable resource that I could take advantage of instead of complaining about COVID-19 all day. I was inspired by many Kellogg colleagues who were working hard to help the ones in need, and I decided that I could also make a meaningful impact while exploring some of my neglected interests.
Coming from an emerging country, I have always viewed education as a key enabler to solve the social-economic inequality and allow people to improve their quality of life. Having taught social workers to use computers, I saw first-hand how technology empowers people to be more productive in their jobs or to pursue new opportunities. When my younger self asked where I saw myself in 10 years, the answer would be somewhere in the intersection of education and technology. Fast forward to the present, I figured that now was the time to learn and work in that intersection. With COVID-19, people are required to stay home and many of them are losing their jobs, so there is an opportunity in the e-learning business, especially as demand increases.
Turning to edtech to make an impact
I discovered RevoU, an early-stage startup in Indonesia that provides an online course for individuals who want to kickstart their careers in digital marketing. The startup has a job-guarantee policy, so if any student does not land a job after completing the course, he/she is entitled to get some of or the full tuition back. I have been redesigning RevoU's admissions and orientation process, thinking of ways to make it more efficient as demand increases. I can say that the work I've been doing for RevoU has been helping me to remain busy (and sane) during the lockdown, but it has also allowed me to pursue my interests in learning about edtech in emerging markets while making an impact.
Looking back at the person I was before COVID-19, many of my friends would describe me as someone who likes to complain. I have never had to exercise my positivity "muscles" as much as I am doing now. Though cancelling my Spring Break trip or having a virtual MBA experience is far from ideal, I feel very grateful and I try to have a glass half-full perspective each day.