Start of Main Content
Start a Company, Get an MBA, or Do Both?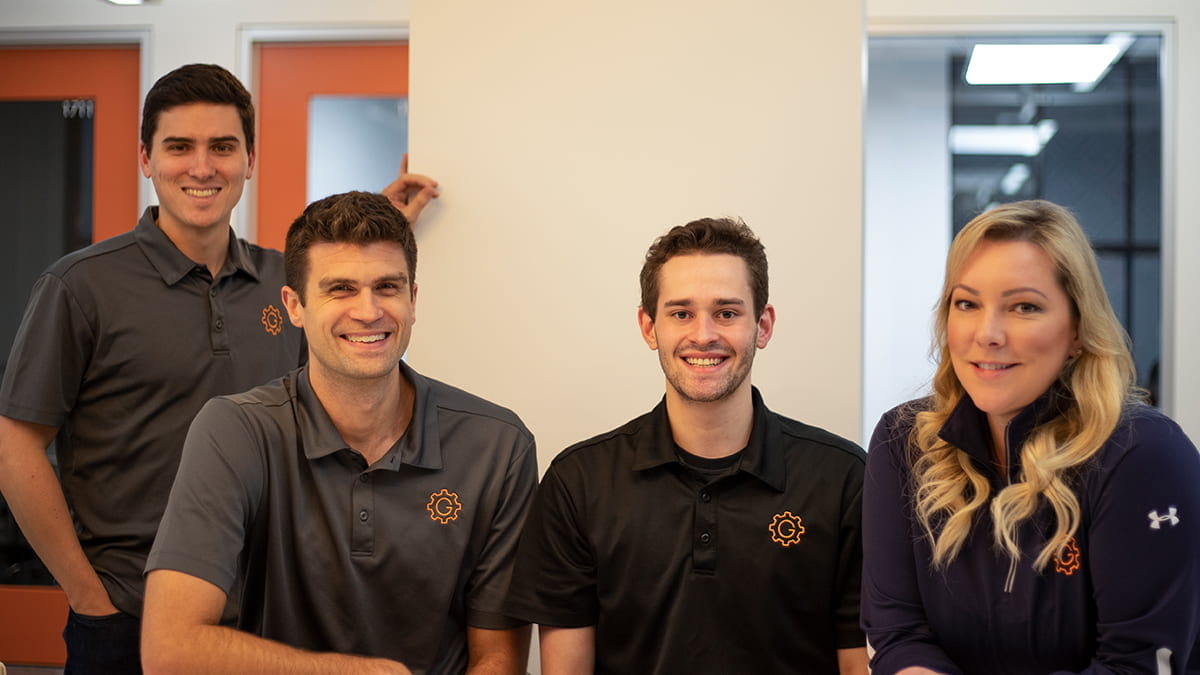 by Ben Preston, E&W 2021,
This article originally appeared in Poets&Quants for Executives.
The day I quit my job to co-found Gearflow was the same day I applied to Kellogg's Evening and Weekend Program.
Today, I am a little over a year into being a full-time co-founder and part-time student. For years prior to that day, I was told – and believed – it should be one or the other.
It was difficult to disagree when facing tuition.
I am here to say that without pursuing an MBA and starting a company simultaneously, the former would be less valuable and the latter may not exist.
This all comes with a caveat.
I fully understand everyone's financial situation is different and doing both is a heck of a lot easier said than done. I was fortunate to have saved enough from my previous job to feel comfortable pursuing both.
Now a year in, I want to share my experience to help those contemplating the same question I did. Here is my case for pursuing both entrepreneurship and business school at the same time.
The network
I quickly discovered that starting a company for the first time requires constant networking.
Everything – from fundraising and hiring to sales and marketing – all falls back on the value of your network.
Chicago is a unique city to start a company because of how tight-knit the entrepreneurial community is.
There has been no better way to immerse ourselves into that network than to have an MBA from one of the 'big two' business schools in Chicago. Every single alum, faculty, and student that I have reached out to have been willing to help regardless of their title.
For instance, Professor Carter Cast, venture partner at Pritzker Group Venture Capital and former CEO of Walmart.com and Blue Nile, is now a close advisor for us. He introduced us to key members of the Chicago investor network and has helped guide some key business decisions.
The business is the perfect vehicle to leverage all of the expertise that exists within this network. People are generally not as interested in networking for networking's sake.
For example, a cold outreach note to connect with a fellow Kellogg student, Mike Hostetler, led to an advisory CTO relationship that has been critical to our business. Mike admits that, without the Kellogg connection, he may have not have responded.
These connections, made possible by the Kellogg stamp, have led to relationships that are so critical to our business today that it's hard to imagine where we would be without them.
Being a lifetime member of such a valuable network has already been worth the investment and then some.
The mentorship
I cannot stress enough how important it is to have advisors who have gone through the trials-and-tribulations of starting a company themselves.
Within the first month, my business partner and I gained our closest advisor, Jeff Eschbach, who is both a professor and entrepreneur himself.
His advice and advocacy were critical to us raising our $1.1M seed round.
The classes
I vastly underestimated the impact that the classes would have. I thought the value was in the network and the classes were more of a means to an end.
I was wrong.
My finance classes have guided the development of our Pro-forma financial statements, which have helped with our internal budgeting, investor pitches, and partnership discussions.
Sean Johnson's class, Digital Marketing for Entrepreneurs, transformed our entire marketing strategy, shifting our focus towards SEO which has led to a 400% increase in traffic.
Mark Achler's class, Building Innovation, Teams, and Cultures, taught us valuable lessons in being frugal, getting to revenue, and pitching investors. The class included conversations with Jellyvision CEO Amanda Lannert on culture, former Belly CEO Logan Lahive on fundraising, and SwipeSense CEO Mert Iseri on entrepreneurial sales.
And the list goes on.
The beauty of an MBA as an aspiring entrepreneur is that most, if not all, entrepreneurship professors are successful entrepreneurs and intrapreneurs themselves. The opportunity to learn from them for a full 10 weeks can only be found in the classroom.
For instance, I am currently in a class called Entrepreneurial Selling taught by Andrew Sykes, the founder of Habits at Work – a sales consultancy working with the likes of Google and Microsoft. I will come out of that class with a sales playbook tailored specifically to Gearflow made by fellow Kellogg students.
It's hard to know the dollar value of sales training and tools like this, but I do know it's more than what most startups could afford.
This has made course planning a far less arbitrary process. It is always a question of what would be most useful for my business at the time.
Don't get me wrong, I firmly believe that you cannot learn how to be an entrepreneur in a classroom.
However, actively working on a startup while pursuing an MBA provides a real-time application for the lessons learned in class.
If the startup comes after the MBA, courses are less impactful and less actionable. If the MBA comes after the startup, you will make avoidable startup mistakes and move slower than you'd like.
The resources
Being a part of an entrepreneurial ecosystem, especially at the founding stage, drastically improves a startup's chance of success. Co-working spaces, incubators, and on-demand courses have all made big businesses out of this truth.
If you consider that an MBA comes with access to all three, along with the network, mentors, and classes, the return on your investment becomes a lot more immediate and tangible.