Start of Main Content
The Importance of Community in Choosing a Business School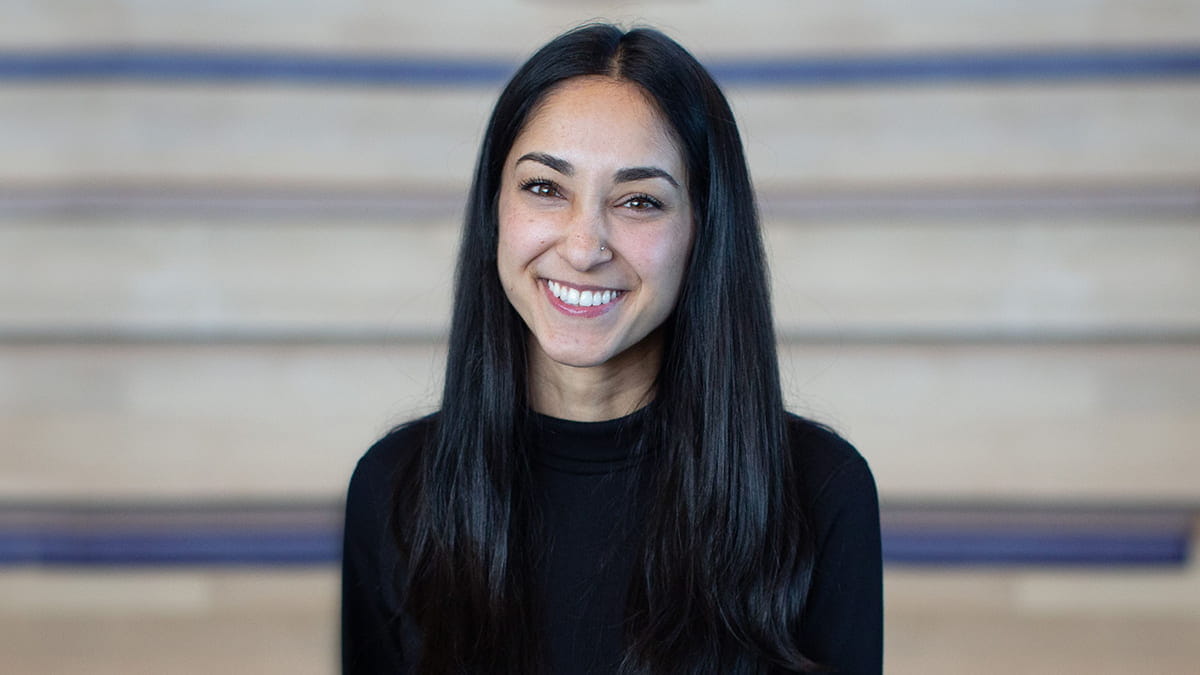 by Angeli Agrawal (2Y 2021)
The familiar sound of my iPhone's alarm woke me up at 6:30am on December 11. Despite my best intentions, I'd gone to bed later than I had wanted the previous evening, a combination of nerves and work emails keeping me up until past midnight. I glanced at the notifications on my phone and the first message made my stomach drop slightly: Kellogg Admissions Decision Day. 
As I got ready that morning and took the crowded commuter bus to downtown San Francisco for work, I reflected on what it had taken to get to this day. I'd been pondering business school for a few years, but the entire application process felt overwhelming while trying to juggle a full-time job. At the advice of a mentor, I focused on just one step at a time: taking my standardized testing, then starting to speak with colleagues and contacts to see which programs might be a good fit. The following year I began putting together applications and asking for recommendation letters from former managers. I was amazed at how supportive everyone was, extending their advice, sharing their experience and asking thoughtful questions to guide me. 
In the midst of this process, my dad started to struggle with serious health challenges. I pushed out my business school applications one year, and then another, as I balanced a new job with the turmoil of having an ill parent. My friends, family and colleagues stepped in in ways I didn't realize I even needed, cooking dinner for me multiple times a week, giving me a flexible work schedule that allowed for visits home, and sending thoughtful notes. Personal considerations surrounding business school started to become more important: Would I be able to find this sense of community in a new environment so focused on career development? I sent in my applications with a slight twinge of nervousness, hoping that I'd be able to answer that question if I was accepted. 
Flash forward to December, where I was sitting at my desk with an extra-hot latte in hand, cleaning up my email inbox and reviewing my calendar. My phone buzzed on the counter, and as I glanced down, I immediately noticed the caller was from "Evanston, IL." I very unceremoniously grabbed my phone and dashed into an empty conference room, answering with a shaky hello. Lance Bennett's warm voice echoed on the other end. "Angeli, I have some great news for you. We would love to extend you a place at Kellogg next year."
After we hung up, I immediately started calling my friends and family: my mom, my sister, my best friends, the managers who had written my letters of recommendation. The cheerleading squad that had supported me over the past few years celebrated my success. 
What I didn't expect was how quickly Kellogg became a part of that tribe. Over the next few days, alumni and current students reached out to offer their advice, share their experiences, and answer questions. Almost every conversation ended with the promise to connect me with yet another contact who they thought could help me in my decision-making process. I attended Day at Kellogg (DAK) in February and met other prospective students, people who were not only incredibly intelligent and accomplished but also kind and thoughtful. I could see myself spending two years growing in this place, surrounded by people who I knew would support me in the ways that I'd experienced in San Francisco. 
Four months into my time a Kellogg, I can say with all honesty that the best part about my experience here has been the supportive community I've already built. For me, attending business school was both a professional and personal decision. I can't wait for the next year and a half to see how I'll continue to grow through the support and encouragement of the Kellogg community.