Start of Main Content
My Study Abroad Experience at London Business School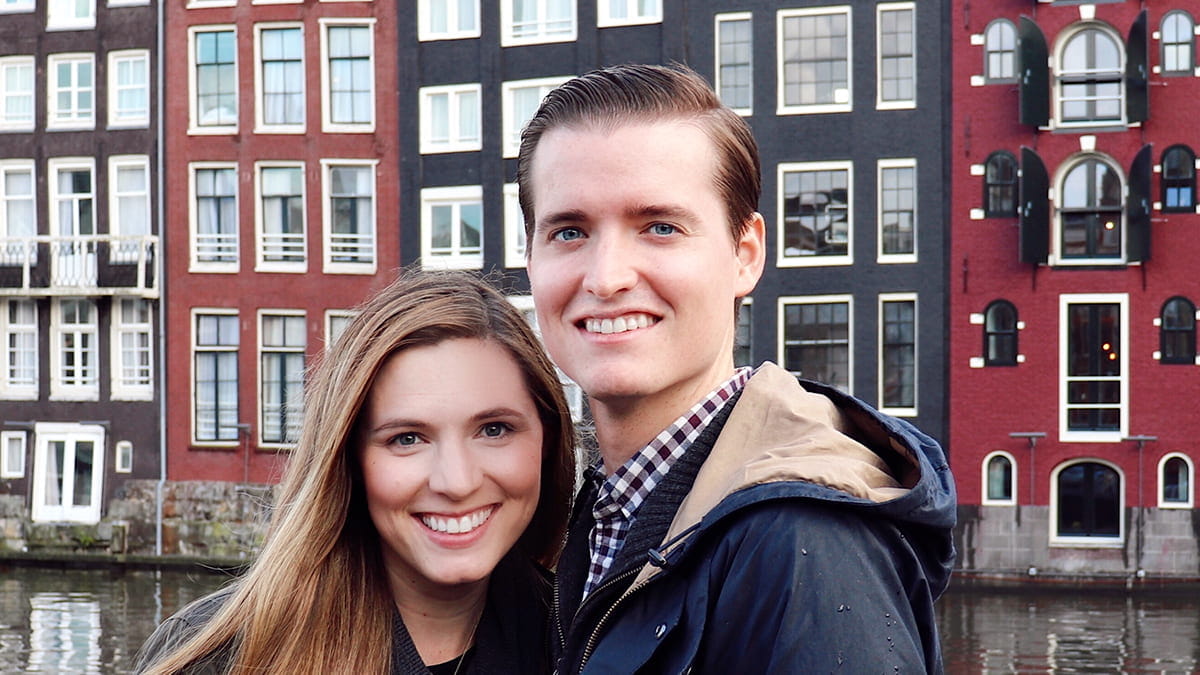 by Philip Spencer, 2Y 2020
How I knew I wanted to study abroad
Kellogg's extensive global exchange program was one of many characteristics of the program that appealed to me during the application process. I had spent most of my pre-MBA career conducting business in the U.S. and had only lived full-time in one state prior to moving to Evanston. The value, both professional and personal, of working to gain a global perspective through a diverse set of experiences became evident to me early in my career. My first year at Kellogg confirmed this, as perhaps my most meaningful learning experiences came from relationships I built over the last year with new friends from around the world and understanding their viewpoints and why their backgrounds and experiences might inform a different view on a specific challenge or opportunity in the world around us. I was committed to gaining significant international exposure to begin to fill that experience gap, both through coursework and experiential learning. A global exchange experience was the perfect opportunity.
Why I chose LBS
As I was considering which of Kellogg's international partner programs to apply for, I focused on three primary factors: (1) a challenging, collaborative MBA program with relevant courses to my interests, (2) a location in a major international city that is a convenient hub for additional travel, and (3) a geographic region with a strong financial technology industry (a significant area of interest for me). The opportunity to pursue an exchange at London Business School, in one of the most global cities, aligned perfectly with both my professional and personal goals, and I knew it would fill an important gap in my experience. London is a leading hub of innovation in the financial technology industry, providing numerous opportunities to interact with and learn from professionals innovating in the space.
From an academic perspective, LBS's world-class reputation, global student body, and location in arguably the financial technology capital of the world made it an ideal academic learning opportunity to supplement my Kellogg experience. I spoke with Kellogg students who were in the process of or had previously participated in an exchange with LBS from Kellogg, and I was confident that I could select courses and professors to create an ideal academic experience to support my goals. While at LBS, I have had the opportunity to take excellent courses across growth strategy, international financial analysis, and private equity and venture capital. As I had hoped, LBS has been the perfect place to align my professional and personal goals in an international experience that is both challenging and rewarding.
What it was like making the move
Making the move certainly wasn't easy. Finding a place to rent for an intermediate length of time in a new city proved quite challenging. My wife was able to join me for the quarter abroad, and we were very thankful for websites like Airbnb and other local websites suggested by LBS, as they made finding a short-term, furnished rental more manageable. I moved to London before my wife did, since she was still working in Evanston and volunteering with JV CIM at Kellogg. I took two block week courses during my first two weeks in London, and they were some of my favorite experiences here at LBS! They provided a quick way to immerse myself in the LBS experience and begin meeting other students. As far as other logistics, Kellogg and LBS made the paperwork process, registration and all other requirements easy to navigate, and both exchange departments were extremely helpful in answering our questions. Once my wife arrived in September, we were truly able to settle in and have loved our experience in London. Other than finding somewhere to live, the most difficult part of moving was the large number of small things to take care of (phone plans, health insurance, transportation, etc.). 
How LBS has been different than Kellogg
LBS is similar to Kellogg in some ways and different in others. Much like Kellogg, LBS has a beautiful campus – it's right on the edge of Regent's Park in London. The people I have had the opportunity to meet, both students and faculty, have been very welcoming. LBS does an incredible job of quickly helping exchange students get involved, from facilitating connections with other exchange students to quickly getting exchange students involved with social and academic opportunities with current LBS students. I met quite a few other exchange students during my first few weeks from business schools around the world.
Like Kellogg, LBS has a flexible course schedule, but in different ways. In addition to the full 10-week course offerings, there are opportunities to take courses in a 5-week format, and 1-week (block week) format, among other variations. The block weeks are available in the first few weeks of the autumn term, in the middle of the term, and in December before the holiday. Another difference is in the location of the schools. While Kellogg is next door to Chicago, a short distance to downtown by train, most students live in Evanston, even within walking distance of the Global Hub building. At LBS, students live all around the city, though there are areas where they are more concentrated. London's public transportation system makes navigating the trips to campus quite easy. I take the Tube (underground) or the bus system to class each day. I had become accustomed to walking to class at Kellogg, and in London, as with any public transportation system, delays do occur, so I had to adapt to leaving for class with plenty of time to spare in case there are maintenance delays or traffic. Kellogg and LBS both offer incredible environments, and I have really enjoyed the experience during my short but valuable time on exchange.
Browse the Global Opportunities site for more information about Kellogg's breadth of worldwide offerings for students of all MBA programs.