Start of Main Content
MBA Application: Employers and Transcripts and Test Scores (Oh My!)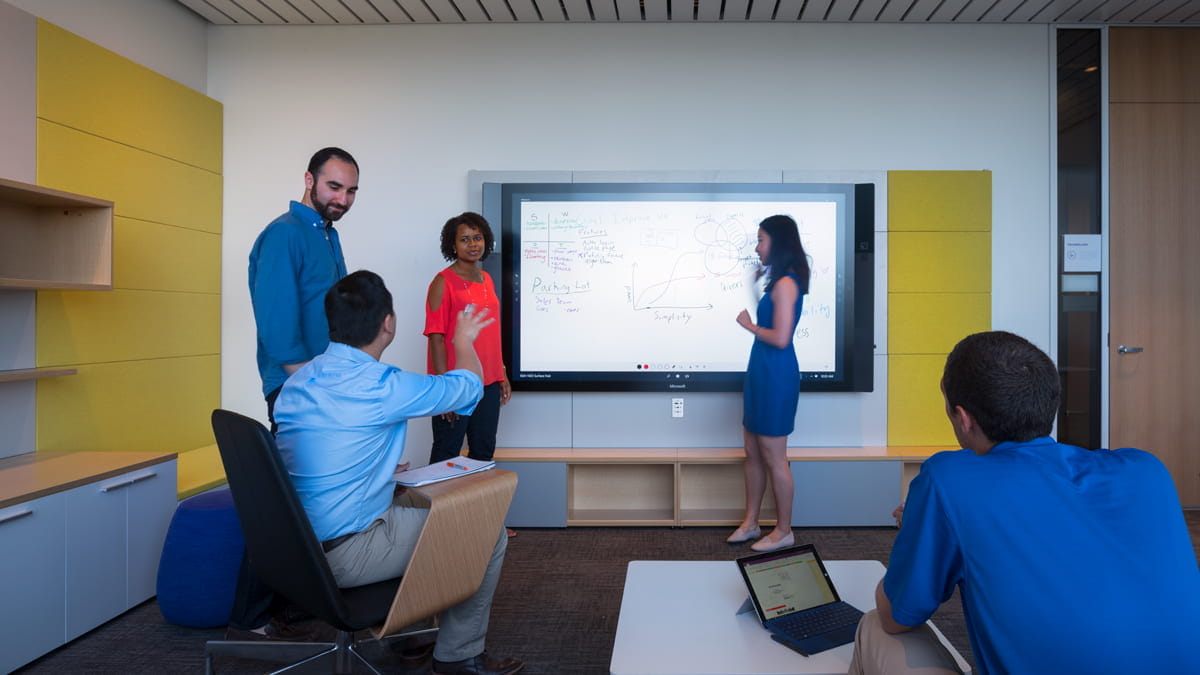 by the Kellogg Admissions Team
Reading applications is my favorite part of working in admissions. I always enjoy reading about our applicants' career paths and the impact they have been able to make in a relatively short period. We have candidates coming to Kellogg from all over the world, from a variety of industries and walks of life. Every student's path to Kellogg is unique, but underlined with a common thread of professional success and impact.
Employment
The employment section can feel repetitive when you are submitting your resume, but the questions asked help provide our team with more context when reviewing your resume. You can list up to five roles. If you have had more than five, that's okay. Just make sure these roles are reflected in your resume. In this section, we are interested in learning more about your career progression and the decisions underlying this progression. Please make sure to answer the "reason for departure" question, which clues us in on your thought process around your transitions. This is also a great place to highlight promotions! We also ask for a brief description of duties in each role. This can read more like a job description, whereas your resume will highlight accomplishments. Please make sure to double check the accuracy of information in this section, as this is our first glimpse into your professional history.
We ask for your current resume. This resume should be similar to one you would use for a job application, but tailored to a more general audience as it will be reviewed by those with different backgrounds. We do not ask for a specific format or length, though the Career Management Center will work with you to standardize your resume once you are here. Please make sure to use an appropriately sized font that is easy to read. This part of the application is where you can share more about the impact you have made at your various employers and highlight your progression. Make sure to focus on your accomplishments, as we are able to see your duties earlier in the application. Also, if you were unable to note your promotions due to job changes in the application, make sure these are noted on your resume.
Our team should be able to look at your application and resume and be able to have an understanding of your professional background and accomplishments. Leverage the volume of space in these two sections to share your complete story.
Test scores
My most frequently asked questions have to do with GMAT/GRE scores as well as undergraduate GPA. First, it is important to know that a variety of factors are being considered when reviewing your application outside of your score. We have a holistic review process and consider much more than just your scores. While great scores and a stellar GPA can certainly help, these are just parts of your application, and there are other items we review (your essays, recommendation letters, video essays, etc.) when making an admissions decision.
Let's talk about the GMAT/GRE first. We are frequently asked which test we prefer, and the truth is that it doesn't matter. You should take the test with which you feel the most comfortable. We will also accept your unofficial test scores at the time your application is due. Later on, we will need your official scores, but unofficial scores are fine if you are taking the exam close to the application deadline. If you submit your test scores after the application deadline, we cannot guarantee that the new scores will be reviewed by the committee due to timing with the decision release. We encourage you to try to get all scores submitted before the deadline. Also, if you have more than one score, we will look at all of them, but focus on your highest score. I'm always inspired when I see students take the test more than once and increase their score. Preparing for these exams is a lot of work, and that grit is not lost on the admissions committee! Lastly, make sure you check the date of your results. You wouldn't want to accidentally submit an expired score (of more than five years old).
Transcripts
Now for transcripts, we look at your undergraduate courses, major, and grades, particularly for your quantitative classes. You can upload your official or unofficial transcripts. If admitted, you will need to submit your official transcripts. Please make sure your degree conferred date is on the transcript. (This is the date your degree was issued by your university.) If it is not, we will need a copy of your diploma. If you studied abroad and those grades are on your transcript, we will not need a copy of those transcripts. We will also need all transcripts translated into English. Finally, if your undergraduate GPA is not what you would wish it to be, please take some time and let us know what was going on in the optional essay. This helps paint a better picture of your story.
Our office is happy to help answer your specific questions related to your test scores and transcripts. Please don't hesitate to reach out!
Thanks for following our MBA Application Series. Now take what you've learned, and apply to Kellogg!