Start of Main Content
Full-Time MBA Application Series: Letters of Recommendation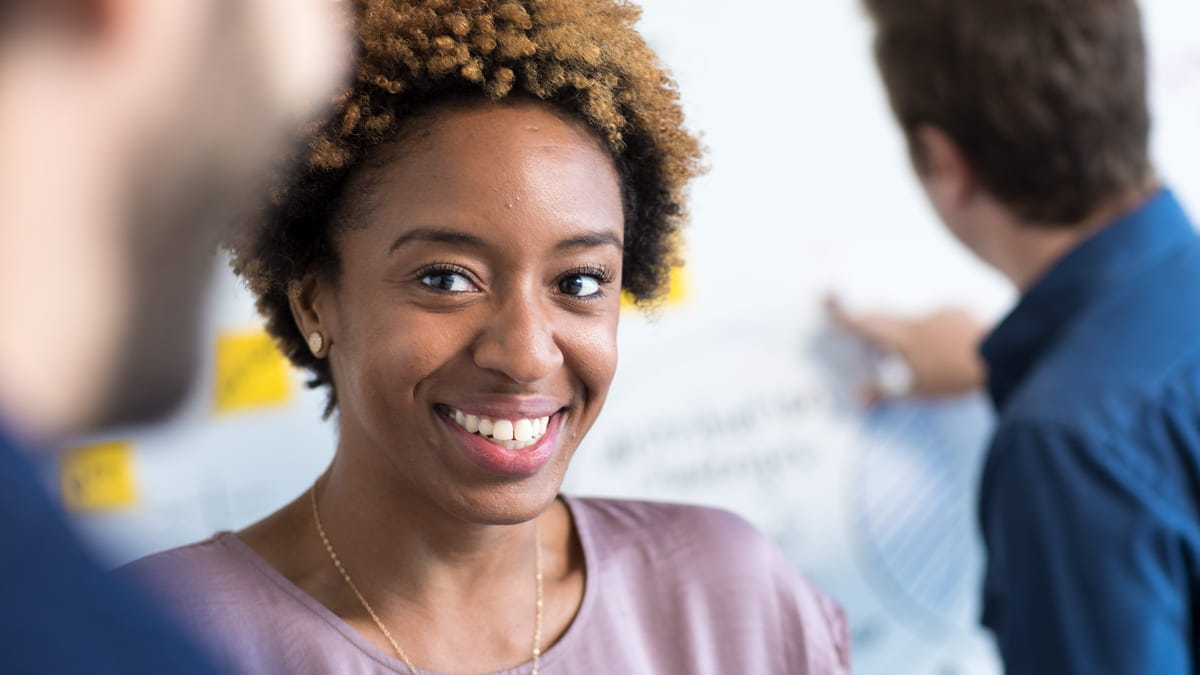 Editor's note: This article was originally published in 2019. For the latest information on the current admissions cycle, please read our updated post here.
By Emily Stevens, Associate Director of Full-Time MBA Programs
My name is Emily Stevens, and I work with the Two-Year MBA and One-Year MBA Programs. Prior to joining Kellogg in 2016, I worked in the Office of Undergraduate Admission at Northwestern University (meaning that I have evaluated a LOT of applications in my career). Throughout my time at Northwestern, I have fallen in love with working with the high-caliber population that both Northwestern and Kellogg attract. The opportunity to learn each applicant's unique story through the application is easily my favorite part of my role at Kellogg!
As a potential Kellogg MBA applicant, it is important you be thoughtful in every part of your MBA application. While it is important to think about the parts of the application that you will be completing (the essays, the application, etc.), it is equally as important that you carefully consider who you will be asking to write letters of recommendation. Letters of recommendation are very important in the admissions process, as they allow us to learn about you through another's perspective.
Kellogg requires two letters of recommendation as a part of the full-time MBA application process. Letters of recommendation are best when they come from someone who knows you well. Ideally, one letter should come from your current supervisor or manager. The second letter should come from someone who can evaluate your professional performance and speak to your leadership potential. Our team recognizes that you may not be able to ask your current supervisor (particularly if they are not aware of your plans to attend business school). If this is the case, we recommend using another person with whom you have worked closely. This could be someone like a former supervisor or previous employer. There is a section of the application near the recommendation letters that will allow you indicate why your application does not contain a letter from your current supervisor.
Our team would like to read a letter from someone who is able to provide examples of your accomplishments, as opposed to a letter from a high-level leader or Kellogg alum who may not work with you on a day-to-day basis. In order to assist your recommender in writing their letter, we provide recommenders with a number of prompts on which they can focus. The prompts we provide link directly to the core characteristics we evaluate in the application process. These letters should provide insight into your accomplishments within your organization.
The people who you select to write these letters will likely be people who have seen you make an impact on your organization, and our team loves reading about your contributions to your organization. Our prompts also allow recommenders the opportunity to speak to your ability to collaborate across difference. As teamwork is paramount to the Kellogg culture, it is extremely helpful to get another perspective as to how you work with others.
Finally, we also ask your recommender about your receptivity to feedback. While feedback can be difficult to receive, it is an important part of any MBA experience. Our students see their time at Kellogg as an opportunity for tremendous growth. The admissions team seeks to admit students who will utilize Kellogg's many offerings and diverse community to better themselves over their one, two, or three years here!
If you have any questions around selecting people to write your letters of recommendation, or if your recommenders have any questions about the process of completing and submitting letters, please feel free to connect them to the Kellogg Office of Admissions! We look forward to reviewing your application this cycle!