Start of Main Content
Two Kellogg MMM Students Change the Way We Think About Tattoos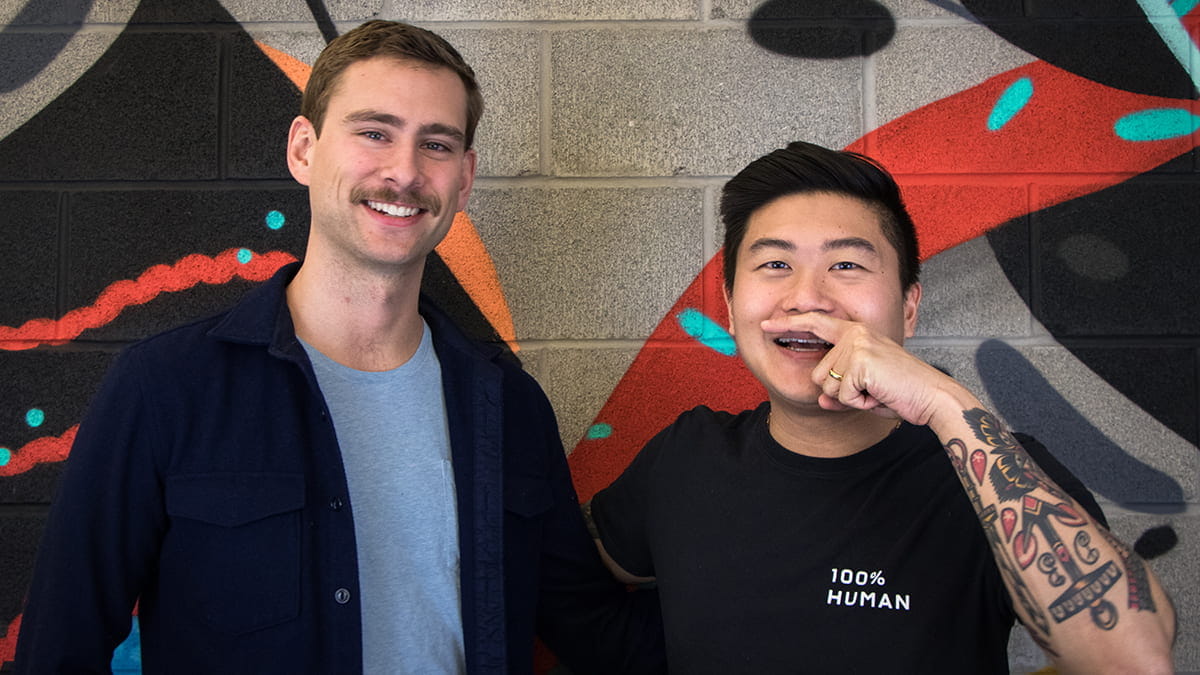 by Alex Eng and Jack Bugas, both MMM 2019
"We must design for the way people behave, not for how we would wish them to behave." This quote from Don Norman captures one of the core tenants of human-centered design that we adopted early on in our MMM tenures. The MMM Program at Kellogg is a unique dual-degree program where students receive an MBA from Kellogg and an MS in Design Innovation from the McCormick School of Engineering. Through coursework and hands-on studio experience, we learn how to harness human-centered design to build and manage innovations.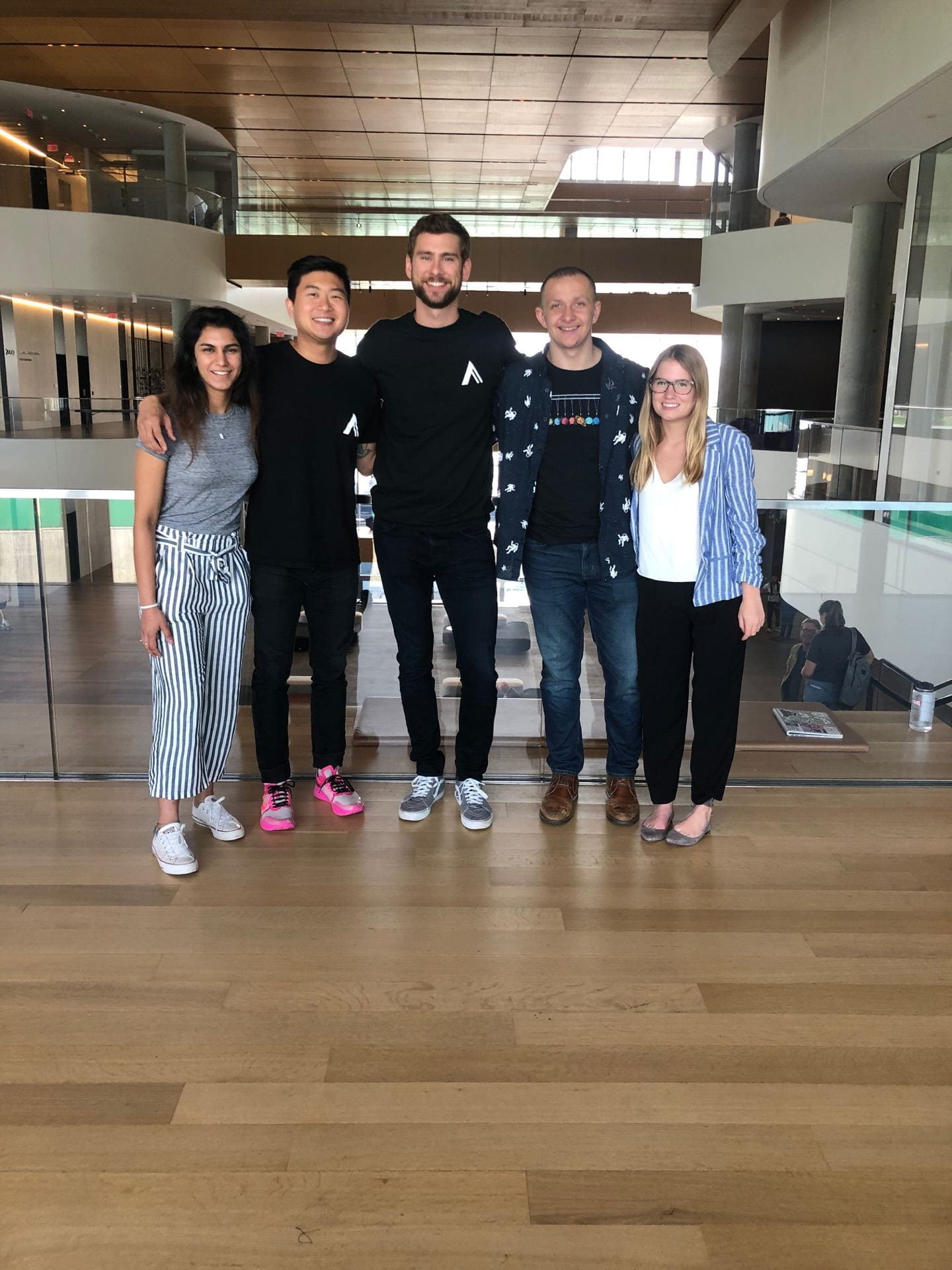 Alex started Slate, the world's first online marketplace for tattoos, in his second year of MMM because he saw untapped opportunity in an old school industry where people behave differently than he would expect. Slate started with a question: Why is there so little information available online for customers who want to get a tattoo? This is a decision to permanently alter one's body, and yet customers and artists often came into the relationship knowing very little about each other.
Alex has lived through the tattoo experience for the past 10 years, having gotten 20 tattoos inked so far. He came in with plenty of hypotheses on pain points and improvements. But design thinking is about removing your biases and finding insights across many users. When he recruited Jack as a co-founder who came in with little experience in the tattoo space but a passion for artistic expression, Jack's outsider's curiosity gave the team the freedom to question some of the industry's most basic practices. 
We knew that this would be a perfect way to practice human-centered design in the real world so we started Slate by researching the tattoo industry — not by reading articles online, but by interacting directly with users in the tattoo environment. Why do people get tattoos? What gives them anxiety about making such a big decision? What do artists find frustrating about the process? We interviewed dozens of people at different stages of getting a tattoo — from first-timers who didn't know where to start to experienced collectors with sleeves of artwork. We sat in tattoo shops as artists prepped for their day, as they tattooed customers, and as they managed their shops. The insights we uncovered on both sides of the market became the foundation for our business. 
In addition to grounding Slate in the MMM toolkit, we drew from a variety of other Kellogg resources. Alex was accepted into the Zell Fellows program at the start of the school year, which opened up incredible access to mentorship, coaching, and funding. Jack brought to bear his VC experience from Venture Lab and his summer internship to shape the business with the lens of an investor in mind. We were accepted as residents in the Garage, Northwestern's startup space, where we met Sheridan and ultimately recruited him as our CTO to launch the next phase of our offering. And we brought Slate through the latter part of the New Venture series, culminating in New Venture Launch this past spring where we focused on bringing the business to market with our tattoo artist concierge service.  
Along the way, we've discovered that Kellogg is a phenomenal place to launch a new business. Going through the process of building Slate has cemented our learnings from our MBA and MSDI. Our Kellogg mentors have provided incalculable help to us, and the funding that we've raised through Zell, the New Venture series, and pitch competitions has fueled the business. We've recruited a diverse and passionate team of Northwestern students across different programs. And we've made a lot of mistakes along this journey, but we've learned a tremendous amount in an environment where experimentation is encouraged and rewarded. 
In the near term, we are both excited to work on Slate the summer after we graduate and take the business into its next phase. Taking a longer perspective, we're thrilled that we now have experience as designers and entrepreneurs that we can continue to tap into, and believe that we can leverage the MMM toolkit to gain an edge by making novel connections between design and business going forward.