Start of Main Content
The 2020 Kellogg Application Is Open!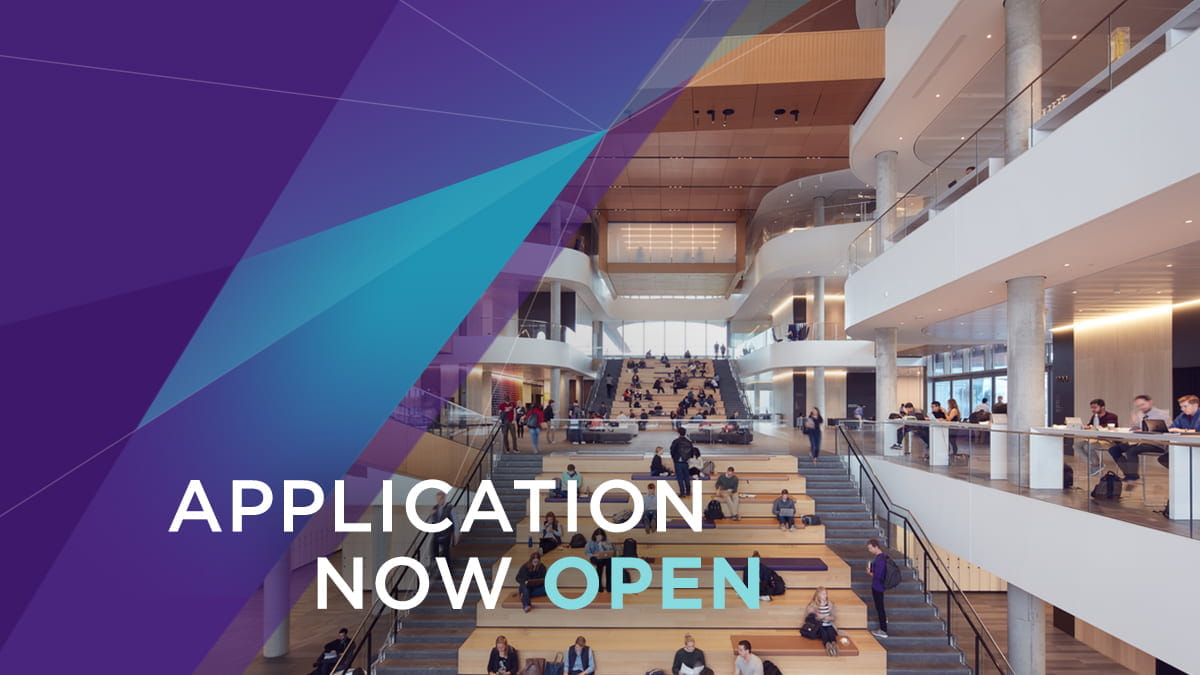 by Kate Smith '98
The big day is here! The 2020 application for Full-Time Kellogg MBA Programs is officially open.
As you browse the questions, I encourage you to take your time and organize your thoughts on what you'd like to tell us. In this post, I'll provide some insight into why we made the changes and how you can put your best foot forward.
Tips for completing the 2020 Kellogg application
Familiarize yourself with our criteria
At Kellogg, we have always been transparent in what we seek in our students. We look for people who:
Can motivate a team to drive impact
Are not afraid to question the status quo and seek the non-obvious solutions
Possess creativity and talent that is rooted in self-awareness
Seek diversity in their networks and teams
Are eager to dive in and collaborate with an engaged, ambitious community of peers
From our conversations with students, we know that the most challenging trait to demonstrate and evaluate continues to be leadership. We're looking specifically for examples of spearheading change, striving for excellence or creating a lasting impact. We want our students to be the kind of people who aim to leave an innovative mark on their companies before and after Kellogg.
Consider the evolution of the application
Every year we review the application, talk to our students and make revisions based on their feedback and our goals. In my previous post, I gave you a preview of these changes. Here, I'll put them in context with the rest of the application:
Video essays
Kellogg introduced the video essay several years ago to provide the chance to "meet" our applicants around the world. It also lets us assess your communication skills through a medium that has overtaken the business landscape. Our Career Management Center is even seeing companies such as LinkedIn Amazon, Apple and Uber use video interviews during recruitment. For those who may be apprehensive about this section, the application suggests some sample questions that you can use to warm up and familiarize yourself with the format and technology.
Video essay 1: Please introduce yourself to the admissions committee.
Consider this your opportunity to share what you would want your future Kellogg classmates and our admissions committee to know about you. What makes you, you?
Video essay 2: What path are you interested in pursuing, how will you get there, and why is this program right for you? 
This is an intentionally broad question so you can answer honestly and meaningfully. We want to know what set you en route to pursuing an MBA and why you're choosing a particular Kellogg Full-Time Program.
Video essay 3: Each of you will receive a randomly selected prompt, all of which have the same objective. We want you to show us how you handled a challenging situation in your career or personal life. For example, we might ask you to tell us about a time you failed to achieve a goal you had set for yourself.
Written essays
Written essay 1: Kellogg's purpose is to educate, equip & inspire brave leaders who create lasting value. Provide a recent example where you have demonstrated leadership and created value. What challenges did you face and what did you learn?
This question is unchanged. We're looking for those individuals who have found or plan to find unique ways to demonstrate the Kellogg purpose in their careers. As you consider leadership in particular, keep in mind that Kellogg was the school that pioneered the team-based learning model that is now ubiquitous among the top business schools. We want all of our students to be able to step up when their teams need them.
Written essay 2: Values are what guide you in your life and work. What values are important to you, and how have they influenced you?
Last year, this question was more open-ended, asking how an applicant has grown in the past and how she or he intends to grow at Kellogg. Our goal this year is to uncover what motivates and inspires you. What drives you? How will this make you a meaningful member of the Kellogg community?
Get in touch
If you're stuck or would like more insight, visit our application FAQs. I also encourage you to subscribe to this blog because many of our admissions officers will be posting tips on specific areas of the application throughout the summer. We can't wait to meet you!