Start of Main Content
Get Ready for the 2020 Kellogg Full-Time MBA Application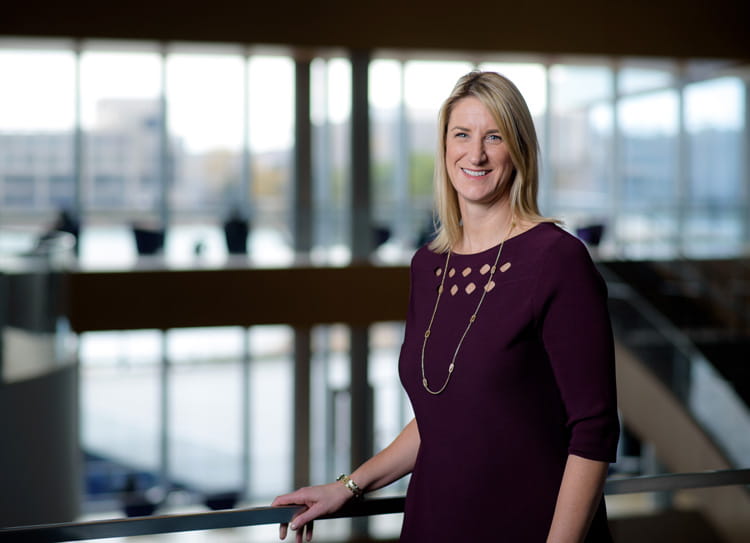 by Kate Smith '98
Hello prospective Kellogg students!
As the academic year wraps up at the Global Hub, the Kellogg Admissions Team is eager to kick off the 2020 Kellogg application for our Full-Time MBA Programs in June.
The application season can be a very reflective time for you, where you are investing time into yourself. Consider why you want to get your MBA and the environment that you're seeking. At the same time, explore all of the Kellogg programs available in our portfolio to find your best fit.
Below I have outlined information pertaining to this year's application season. I hope you find it useful and am so eager to get to know you as you explore Kellogg.
Changes to the Kellogg MBA application
Every year, we ensure that our application gives you the opportunity to set yourself apart and tell your story. And this year is no different. As always, we engage with our current students in the spirit of building on the Kellogg community, so we decided it was a good time to introduce some changes to our essays.
Specifically, our second written essay question will ask which values are most important to you. We hope to hear how these values have influenced you. Last year, this question focused on how an applicant has grown in the past, and how he or she intends to grow at Kellogg. Our change comes from wanting to understand what drives you when you get up every morning. How will this make you meaningful members of our community at Kellogg? How will these values shape the kind of leader you will become one day?
You'll also see a change to our first video essay question, which is shifting from an icebreaker to an opportunity for candidates to introduce themselves. We heard from our applicants that they were looking for opportunities to share more about their backgrounds, so this is your chance! The second and third video essay questions will remain the same.
I'll provide more details about these edits to help you shape your responses on Inside Kellogg once the application is live in June.
Upcoming events
The Admissions Team is hitting the road soon. Our officers are excited to meet you as they travel around the world to Kellogg admissions events. I encourage you to visit our admissions events page to see when we'll be heading your way.
Blog series
Check back here for more details in the coming weeks. Several of our directors have put together a series of blog posts on different aspects of the application where we anticipate questions. We also encourage you to reach out to them directly with questions.
Deadlines
The deadlines for the 2020 application are as follows:
Round 1: September 18, 2019
Round 2: January 8, 2020
Round 3: April 8, 2020
Decisions will be released on the following dates:
Round 1: December 11, 2019
Round 2: March 25, 2020
Round 3: May 13, 2020
Stay tuned!