Start of Main Content
Kellogg Social Entrepreneur: How to Fix "Us vs. Them" in Business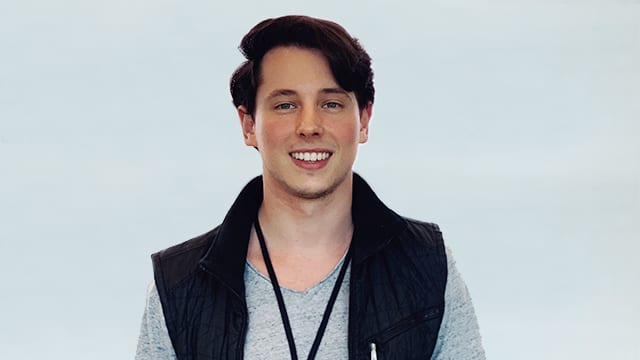 by Julian Sheinbaum, 2Y 2019
Companies don't "do good" at the expense of profit.  They have a fiduciary responsibility to shareholders to maximize profit. Show companies monetary value in "doing good" and they'll indulge.
I attended Social Impact Days in summer 2017. Those two action-packed days laid the foundation for my journey as a social entrepreneur.  Prior to Kellogg, I built JPMorgan's ETF business, now a $20-billion business, from scratch. But being an intrapreneur is different from being an entrepreneur. Identifying a starting point is the first of many seemingly impossible questions we face as entrepreneurs.
The problem: stigma
In 2010, Randy Lewis, senior vice president of supply chain & logistics at Walgreens, pitched his board on a radical idea. He said, let's refurbish our South Carolina distribution center to make it more employee-friendly and re-staff the distribution center with people with disabilities.
The result wasn't charity, it was great business:
Despite Randy's amazing work, 80 percent of Americans with disabilities are still unemployed. [3]
My sister is part of that 80 percent. She was born with a rare cognitive disability. Despite her incredible talent and her empathy, which makes her an asset to any people-facing role, no one would let her through the door because of stigma.
I've literally had people say to me: "They [meaning people with disabilities] can't do this job."  I respond, how would you know that before you meet "them"? Change is the only option.
The Kellogg journey: social impact, New Venture series, and Zell Fellows
I chose Kellogg because it fosters a culture of collaboration and inclusivity.  This feeling goes deeper than friendships. It's at the core of the values Kellogg instills in future business leaders. At Kellogg, we're taught to lift each other up, instead of adopting an "us versus them" mentality.
Kellogg offers incredible mentors and resources.  Kellogg's New Venture Discovery and New Venture Development classes put me on the right path. I learned two critical lessons:
Don't solve all problems at once – focus on one painpoint and iterate
Get out of school – real entrepreneurs solve problems outside the classroom
Those insights led to an inspiring journey meeting people in the disability community like Srin Madipalli and Mindy Scheier and engaging with innovative companies like Aspire Coffeeworks and Aspiritech.
Beyond the classroom, the Kellogg Zell Fellows program has empowered me to refine my leadership skills and manage through the highs and lows of entrepreneurship.
The solution: empowering capabilities, not disabilities
This journey launched Teachability, a platform that matches employers to talented people with cognitive disabilities.  Teachability drives employer retention by carefully harnessing America's most underutilized talent pool. To do this, Teachability screens and matches employers and candidates based on competencies (think Match.com, but for jobs).
Existing solutions for people with disabilities focus too much on "doing good." Teachability identifies a true employer pain point — employee retention — and delivers that value proposition through our talent pool. By demonstrating value, we remove "them" from the conversation.
We're a tenacious team and we've made incredible progress with Teachability.  We've caught the attention of several Chicagoland employers and Ill. State Representative Michelle Mussman. The fun is just getting started!