Start of Main Content
Zell Fellows: Kellogg's Own Accelerator Program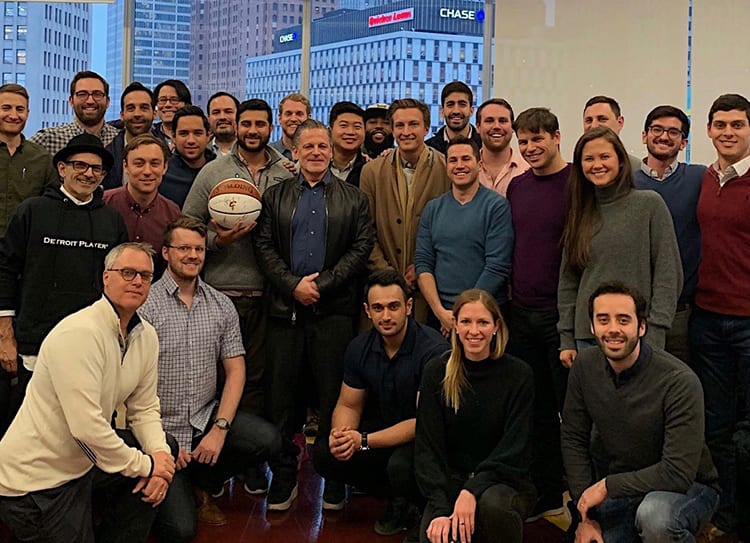 by Cara Morphew, 1Y 2019
A year ago, I co-founded a mentorship marketplace called BeenThere. Starting a business has been the most challenging adventure I've taken on in my life. It comes with highs and lows, acceptance and rejection, success and failure.
One of the most important factors in my decision to go to business school was finding a program that fosters a strong entrepreneurial community. When I learned about Kellogg's accelerator program, Zell Fellows, I knew I had found the ideal environment to elevate my career as an entrepreneur. What's unique about Zell Fellows is the entrepreneurship community that it has created, celebrating success and building a support system to learn from our failures.
Community
Zell's entrepreneurship community provides a shared knowledge base between Kellogg entrepreneurs who are going through similar obstacles in building a business. With a diverse set of backgrounds, founders can share experiences and skill sets to continue growth of an incredible student-led venture network. Outside of working sessions, the Zell Fellows Program prioritizes bonding experiences for each cohort. From volunteer opportunities to traveling to Israel together over spring break, each fellow is encouraged to get to know their peers on both a personal and professional level.
Mentorship
Launching BeenThere was an extremely exciting step and, while I was confident in my ability to execute, I soon realized I was constantly approaching new, sometimes unfamiliar roadblocks. From assessing outsourced development options to analyzing legal details, there are numerous areas where guidance and mentorship can be immeasurably valuable. Through Zell, I've had the opportunity to work 1-on-1 with extremely established entrepreneurs and venture capitalists in the Chicago community. Not only do our leads help us to problem-solve and innovate, but they also provide the resources and network necessary to execute on a high-growth initiative. They both challenge and support you in becoming the best founder you can be.
Leadership development
Leadership development is at the core of why I chose to come to Kellogg. The Zell Fellows program provides a unique opportunity for me to gain access to a tailored path for leadership within entrepreneurship. My co-founder and I just recently added an intern to our team and will soon be adding a full-time technical lead. While I have managed others previously, I don't have robust experience building and leading an entire organization. Understanding how to be an effective leader and create an effective, supportive culture is a crucial element to success in growing a startup, which is why I'm thrilled at the opportunity to take advantage of the personal coaching and leadership assessment tools that the Zell Fellows program offers. As a 1Y student focused on entrepreneurship, Zell has provided the perfect opportunity to expedite my leadership skills, grow my network and work with like-minded MBA ventures.