Start of Main Content
Getting into Kellogg Was Not Just About Me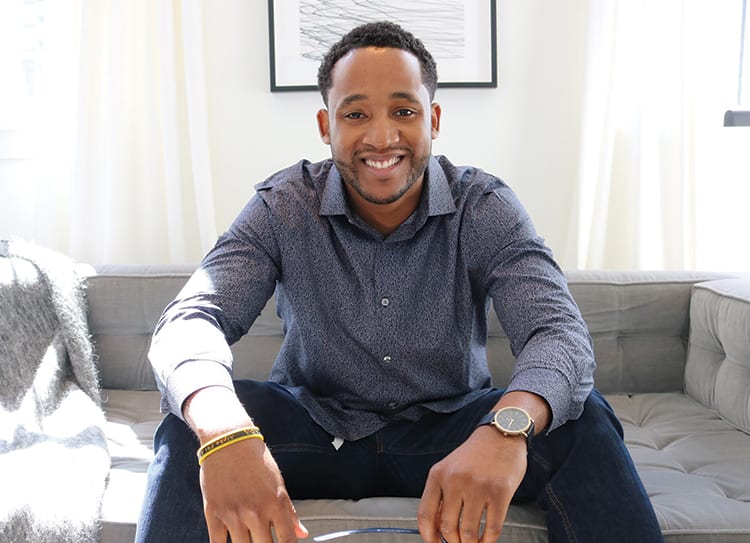 by Ashton Clark, E&W 2018
Four days before I graduated from the Kellogg School of Management, I looked back on learning the importance of opening what seemed like closed doors.
In my prior post I spoke about my experience being rejected from Kellogg. It was a sad moment that made me stronger. I was not willing to take no for an answer. I ended up getting a tutor and learning how to correctly study for the GMAT. As a result, I increased my score by 100 points which is unheard of. I reapplied to Kellogg and prayed everyday that I would get accepted.
Getting into Kellogg was not just about me. It was about showing the young children in my neighborhood what's possible through hard work, persistence, dedication and grit. I remember being in Atlanta getting ready to give a speech at another conference. I received a phone call from the director of admissions at Kellogg stating that I was accepted into Kellogg and how I would be starting school in a matter of weeks! My heart dropped when I received this news because my dream was coming to fruition.
In the beginning of my journey, it seemed like my door to Kellogg was closed. But in reality God was preparing me for a bigger door to open. When I was younger my mom wrote the following two quotes on my office wall as an entrepreneur: "Your tomorrow is determined by the choices you make today," and "Some people dream of success while others wake up and work hard at it."
Success does not always occur overnight, but if you work hard enough and turn the noes into yeses, success will follow. I was admitted as the only African American in my class of 49 students. And when I was admitted to Kellogg, I vowed to leave Kellogg more diverse than when I started. That is exactly what I did.