Start of Main Content
The 2019 Kellogg Full-Time MBA Application is Now Live!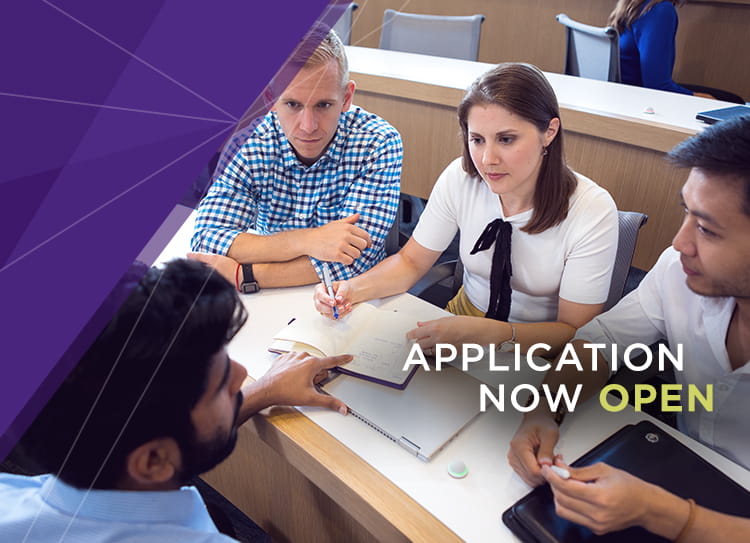 by Melissa Rapp, Director of Admissions for the Full-Time MBA Programs and the MS in Management Studies Program
I'm pleased to announce that as of today, p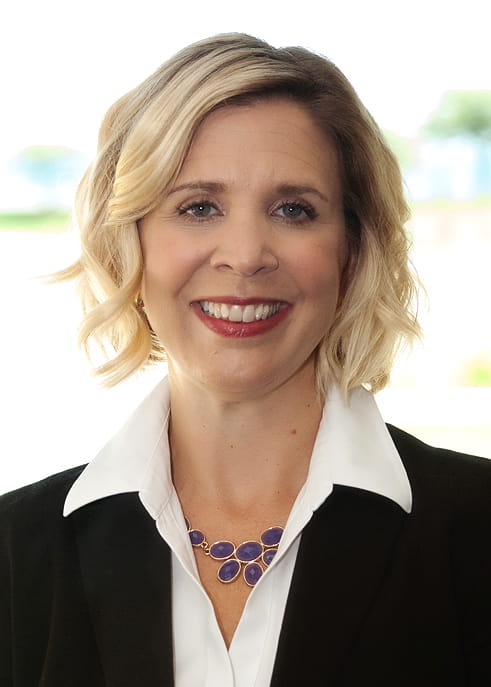 rospective students can access the Kellogg application online. It will remain live on our site through three deadline rounds: September 19, 2018, January 9, 2019 and April 10, 2019.
Before you begin your application, I wanted to draw your attention to some of the elements of the application about which we get the most questions.
The Kellogg MBA application explained
Kellogg's written essay questions will remain the same this year. The first is Kellogg's purpose is to educate, equip & inspire brave leaders who create lasting value. Tell us about a time you have demonstrated leadership and created lasting value. What challenges did you face, and what did you learn? The key to answering this question is to think about how you've contributed to an organization and created lasting value. What have you done that endures?
The second question is Pursuing an MBA is a catalyst for personal and professional growth. How have you grown in the past? How do you intend to grow at Kellogg? It's no secret that past performance is the best indicator of future behavior so while this question looks back, it also focuses your attention on the future. Your notes on why you are pursuing an MBA will come in handy answering this question.
On to the video essays! For the past four years every candidate who applies to Kellogg is required to complete our unique video essay. It's the best. (You read that right.) What makes it the best? It gives us the opportunity to hear applicants tell their stories in their own voices. It has taken the two-dimensional application process and made it three-dimensional for every candidate. We have pioneered this technology and are not looking back. Our Career Management Center and alums tell us that more and more companies are using similar technology for initial interviews so it's good practice for future career moves too.
The video essay isn't anything to be anxious about. The technology is very straight forward and our technical team is ready to help 24/7 if you need them, but most candidates have no trouble at all. You'll answer three questions. There are practice questions to get you comfortable and the first question is a very easy "cocktail" question. Here's an example, "If you had an extra hour in every day, how would you spend it?" or "What's the first website you look at in the morning? Why?" Easy Peasy. Next, we will ask you these questions: "What path are you interested in pursuing? How will you get there? Why is this program right for you?" Resist the temptation to reuse the wording you used in our similar written essay question. Speak from your heart.
The final question is randomly generated and will be about overcoming some kind of obstacle. It's more like answering a question during an interview but you have all been successful at that so there is still nothing to worry about.
Kellogg believes deeply in diversity and inclusion and we want to build classes that reflect a wide variety of backgrounds, industries, functions, geographies, and beliefs. The more variety we can put in a class the better the experience is for you. The diversity of perspectives and opinions allow you to broaden your viewpoint and practice the essential skill of learning to collaborate with others who don't think like you do. You, your experiences and your passions all make you unique and we want to learn about it all. Have the confidence and bravery to tell your story.
All of this simply means Kellogg isn't looking for a perfect candidate, but you might be perfect for Kellogg. I'm looking forward to reading your application.