Start of Main Content
When I Got My Call from Kellogg Admissions: Part 2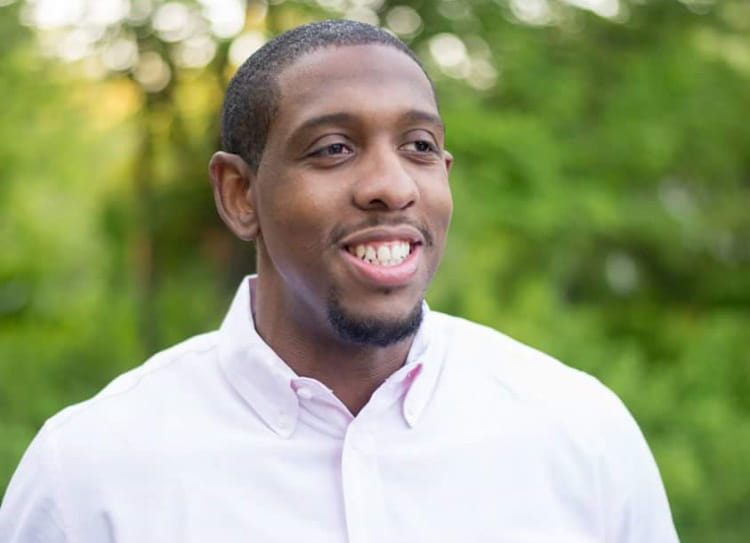 by Prentis Robinson III, JD-MBA 2019
As I sat at my desk thinking about how I was going to attack this next application cycle, something told me to reach out to Kellogg one more time. I thought, "It can't hurt, right?" So, I took one last shot at an email, explaining every way in which I had been improving at work and how I remained committed to matriculating at Kellogg should I be admitted.
An hour later, I received a call from a number with an 847 area code. It was Christy Heaton, associate director of admissions and the primary contact for JD-MBA admissions. She started to explain how that year had been quite competitive and, with it already being July, she expressed concern that I would not be ready in time to get to Evanston. I assured her that I was ready to leave for Kellogg whenever I got the call. Feeling somewhat defeated, I thanked her for the call and went back to work.
A few hours later while in a meeting, I saw a missed call from another 847 number. Confused, I let it go to voicemail. Christy emailed me a few moments later simply asking for me to call back. While I was generally pessimistic, a small part of me thought maybe this is it. I ran to the closest conference room and caught Christy before she left the office for the night.
Perseverance is key
As she exclaimed "Congratulations!" my mind blocked out everything else she said. Even when reflecting on that moment now, I feel tears well up in my eyes just as I did when I received the call. The culmination of years of GMAT, LSAT, applications and a four-month waiting-list process was an acceptance to the school of my dreams. Words can't accurately capture the gratitude I have for being a part of this institution.
However, I quickly decided the journey wouldn't end there. Since coming to Kellogg and Northwestern Law, I have been intentional about my involvement with admissions and diversity. I work very closely with Christy as the JD-MBA admissions chair. I take great pride in sharing my passion about the school, and I seek to help applicants navigate the complicated business-school process. I'm also a tour guide and a DAK section leader so that I can provide a slightly different perspective. My involvement with the Diversity & Inclusion arm of the Kellogg Student Association allows me to also have some input in ways to obtain more applicants from a variety of backgrounds.
With all that is going on at Kellogg, it's sometimes easy to forget about all the hard work it took to get here. When I do reflect on that experience though, I know now that through perseverance and faith, anything is possible.
Congratulations to all of you who will be getting that call in the coming days – I can't wait for you to witness the Kellogg community! And for those whose process is still in flux, keep grinding and remain resilient. Perseverance is key!