Start of Main Content
Kellogg Black History Month Reflections: Natalie Jones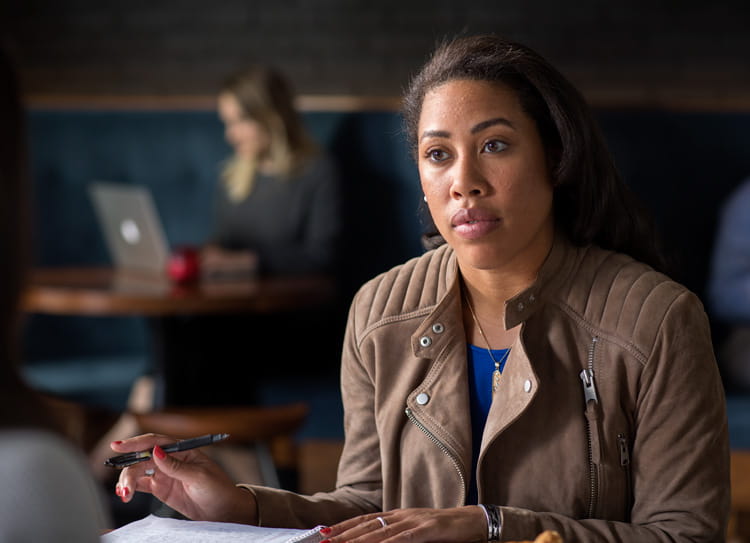 The entire Kellogg community celebrated Black History Month this February. Inside Kellogg is featuring a series of reflections from members of the Kellogg Black Management Association, which sponsored events, conferences and discussions throughout the month.
by Natalie Jones, 2Y 2019
As much as my family stresses the importance of our history throughout the year, Black History Month is means a time when we hold each other accountable to test the limits of our current knowledge base. I have committed to asking more questions of my older relatives about their experiences and memories of various moments in history. Growing up in a family where there the ratio of cameras to people was 1:2 well before the emergence of smartphones, I appreciate the use of photography to document daily life and archive memories. There's a good story behind why this sentiment is shared within my family.
In 1921, my great grandmother cleaned streetcars after they parked in the lot for the night. One evening, she discovered a camera left on a seat and brought it home. She asked my great-grandfather what they should do with it, to which he replied, "shoot, let's use it," and they began to take candid shots of their family. My great grandfather was one of the only black men in Richmond, Virginia who had access to his own camera at this time. Seeing photos of my ancestors from this time in history is a powerful reminder of my roots and has influenced my passion for continuing the picture-taking tradition. For the past month, I've helped plan and attended events where there were plenty of photo opportunities. There were so many great moments to document from the swag surf at BMA Presents: Night at the Apollo, to the soul train line at the Tuesday night 70s Party, all the way to the closing Soul Brunch.
For me, Black History Month is a time to whip out old photo albums and dig into the past, but also focus on making new memories with friends and family whom I hold dear. And what a time it has been.