Start of Main Content
​A Kellogg Student's Five Lessons Learned from Warren Buffett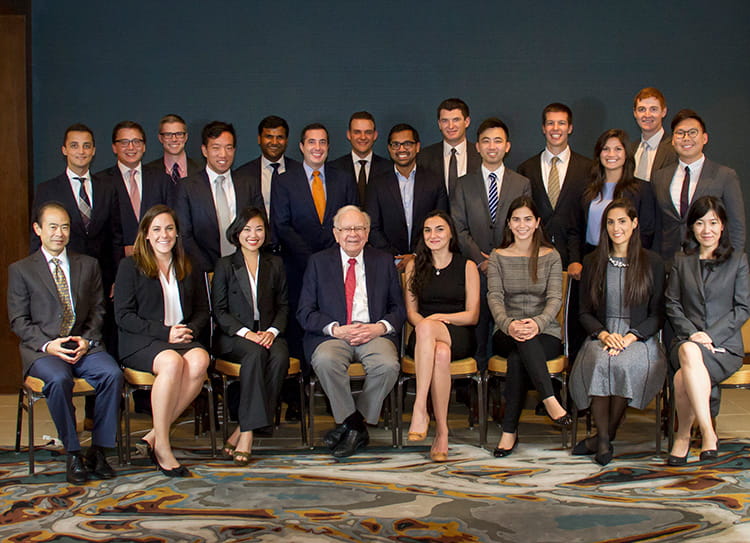 ​by Hamed Alam, 2Y 2018​
​Last week, 20 Kellogg students were fortunate enough to meet Warren Buffett on his home turf in Omaha. Needless to say, this was a trip of a lifetime for all of us. The Oracle was as energetic and full of wisdom as ever. Warren met every question with insight and, of course, his famous quips. Below is a small selection of the life lessons he highlighted.
"Opportunities come infrequently. When it rains gold, put out the bucket, not a teaspoon."
Time and time again, Warren has proved the importance of being "fearful when others are greedy and greedy only when others are fearful." The great recession was a prime example. When most people were running for the exits, Berkshire Hathaway was investing at a pace rarely seen in its history, something which has served Warren and Berkshire Hathaway wonderfully.
"The difference between successful people and really successful people is that really successful people say no to almost everything."
In a world where attention and focus are continually becoming a scarcity, this piece of advice is one for which I have the deepest admiration. In his investing career, many times people have questioned Warren's contrarian approach, such as his reluctance to invest in high-flying internet stocks in the late 1990s. Yet, the 2001 dot-com bubble once again proved his foresight and ability not to be led astray by the crowd.
"If you're in the luckiest 1 percent of humanity, you owe it to the rest of humanity to think about the other 99 percent."
Warren's impact on the world through philanthropy has been unparalleled. He recently set a personal record, donating nearly $3.2 billion in a single day to the Bill & Melinda Gates Foundation. He excitedly spoke about the influences other great philanthropists, such as Andrew Carnegie and John D. Rockefeller, have had on his thought process. Maybe one of the most humbling statements he made was that he considers the Buffett Pledge to be his proudest achievement in life, and one that will hopefully have an impact for centuries to come.
"I never attempt to make money on the stock market. I buy on the assumption that they could close the market the next day and not reopen it for five years."
In today's world, where all investors are focused on arbitrary daily stock-price movements and concerned about short-term quarterly earnings, Warren's truly long-term mindset has continued to differentiate him. This is truly exemplified by Berkshire Hathaway's outstanding investment in The Coca-Cola Company​, one that has lasted for nearly 30 years and is still going!
"When you get to be my age you will be successful if the people who you hope to have love you, do love you."
Well, this one just speaks for itself….
On that note, it seems like a good point to wrap up what has been an unforgettable opportunity. I hope you've been able to take away as much as we did.
Thank you to Warren, Berkshire Hathaway and the Kellogg Community.