Start of Main Content
Business Schools: The Technology Sea Change in Online, Blended Learning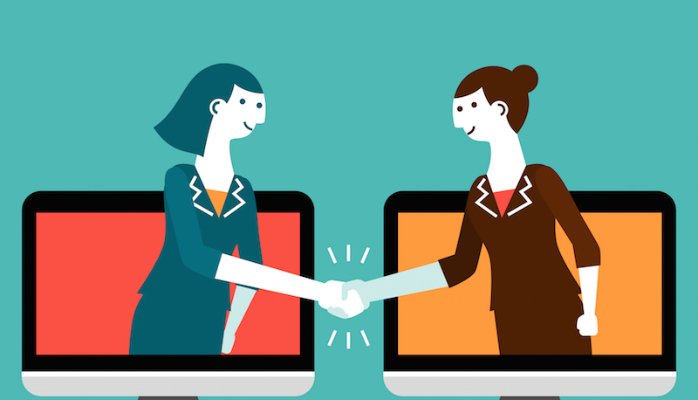 Greg Hanifee is the Associate Dean of the Kellogg Executive MBA Global Network. This article originally appeared on the Graduate Management Admissions Council (GMAC)'s Graduate Management News.
As education technology continues to make inroads into higher education institutions, business schools are facing a sea change away from the traditional classroom learning model.
As my peers and I discussed at the Graduate Management Admission Council (GMAC)'s 2016 Leadership Conference, business schools are increasingly supplementing classroom learning with online offerings for a blended experience. For example, like many business schools, Northwestern University's Kellogg School of Management uses an online platform and discussion boards to enhance curriculum and extend learning and student interaction beyond the classroom to a digital environment, and we're introducing blended courses offerings in our Part-Time and Executive MBA programs this year. Another variation on the blended approach is Georgetown University's McDonough School of Business's Master of Science in Finance, which began as an entirely online program and now includes an on-campus component for some classes.
Technology as a Gateway to Adaptive Learning
Technology also opens the possibility of adaptive learning solutions in programs that attract students from a variety of professional disciplines. In an executive MBA program, for example, it would not be uncommon for a physician to be in a finance class with a chief financial officer from a publicly traded company. The physician, with limited or no prior exposure to finance, would likely be challenged to keep up in class, while the CFO could move smoothly though the material. Adaptive learning technology could help close this gap between them, especially if the adaptive learning happened prior to the in-class discussions. For example, before the finance course begins, pre-matriculation material could prepare those students who, while very bright and talented in their fields, would benefit from acquiring at least some basic knowledge and especially the language of the subject matter.
The beauty of adaptive technology is how it enhances students' understanding. Rather than present an online lesson and quiz, and then have students repeat the entire module if they don't do well, adaptive technology focuses in on the areas in which they struggle. By reinforcing understanding, adaptive technology can help students feel better prepared for their courses and less anxious in the classroom, and as important, can elevate the discussion and deepen learning.
Outsourcing vs. Insourcing Technology
The second takeaway for me came out of the audience responses to the panel questions my peers and I put in front of them related to whether their online or blended efforts were "outsourced or insourced". A large majority of the respondents had insourced much of the content development and course design work. This was enlightening to me, as several years ago when I led the development of the online MBA program at the RH Smith School of Business at the University of Maryland, most business schools were outsourcing almost all of the work.
Not surprisingly, many schools now see these skills and functions as core to their business models and key to their faculty and staff development. The change management effort required in the process of insourcing and running these operations is not insignificant, and what is often overlooked is the people aspects that are critical to successful online and blended programs. Building trust with faculty to help them rethink the way the course should be structured and the how they teach, understanding the user (student) experience, and balancing longevity and relevance are examples of the talents and decisions required. New technologies may seem tempting to adopt, but people make it happen for a quality experience.
Customizing Technology-Enhanced Learning for Your Institution
Lastly, I learned in the sharing environment with my peers at the GMAC conference that in the midst of this technology sea change for business schools,one-size doesn't fit all. How and where technology is used will vary from school to school—and even from program to program. A blended environment with in-classroom and online learning may not work for every school given its respective strengths, program offerings and "brand appeal" among students. Just because a technology solution looks interesting or exciting doesn't mean it will automatically appeal to faculty and students.
All of us must practice what our respective marketing faculty preach in their classes: examine what our consumers want, evaluate our offerings and strengths, develop skills and talents to ensure sustainability and determine how and where we can create the best programs that will meet student and market expectations.
---
Greg Hanifee, associate dean of the Executive MBA Program, directs the Evanston and Miami EMBA programs and Kellogg's Global EMBA Network. He brings to Kellogg more than 25 years of international management experience in telecommunications, consulting and higher education. Most recently he was assistant dean of executive programs at the University of Maryland's Robert H. Smith School of Business.