Start of Main Content
Kellogg and Schulich announce all-time high in female enrollment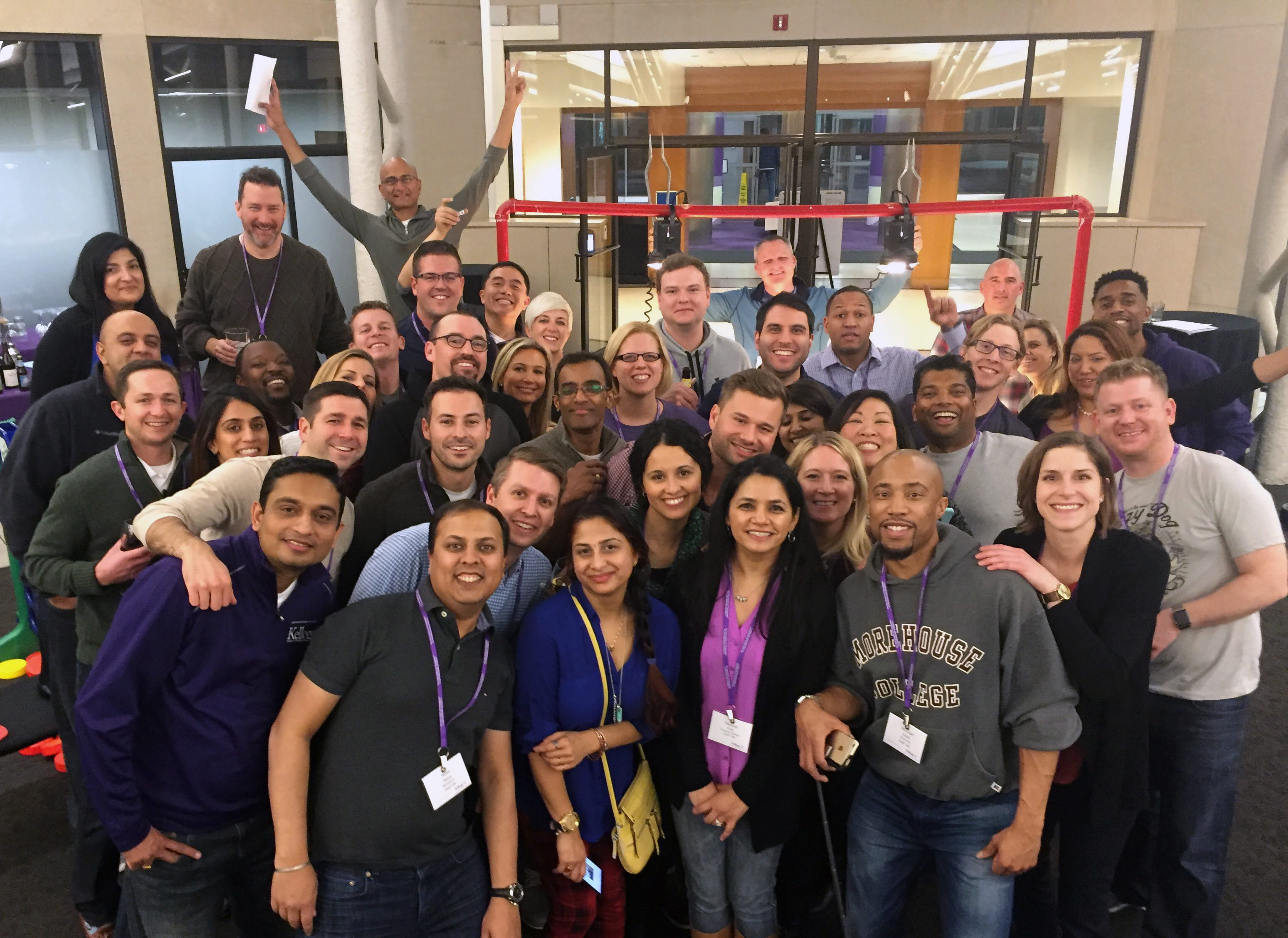 According to a CNNMoney analysis, women hold 14.2% of the top five leadership positions in S&P 500 companies. And looking lower down the pipeline to women in profit-loss roles — a group commonly gleaned for future CEOs — women also lag behind.
In a time when men dominate executive positions, it's crucial for women to prepare for C-suite leadership. Yet even in the Executive MBA classroom, the industry average of women is 27.6% (2015 Executive MBA Council Membership Program Survey).
This year, Kellogg's Executive MBA Global Network broke records with their admittance of women. Kellogg-Schulich Executive MBA Program admitted 40% women to their January 2016 entering class, and Kellogg's Evanston campus admitted 39%.
"At Kellogg, student diversity is crucial to our collaborative culture, " Colette Feldges, Director of the Kellogg Executive MBA Program in Evanston, said. "Learning among diverse peers allows our students to gain more more than class lessons — they gain perspective."
Su-Lan Tenn, Assistant Dean, Executive MBA Programs with the Kellogg-Schulich EMBA Program, explained why attracting women was so crucial. "In classroom discussions, gender diversity balances out perspectives. It also reflects the reality of diversity — it isn't just about inclusion of different cultures, ethnicities or geographies," Tenn said.
Students in the program, irrespective of gender or background, prefer a more diverse class. "Personally, I think the diversity in our class is one of the most eye-opening aspects of the program," said Niluka Kottegoda, a student at Kellogg-Schulich. "We all have different personalities, life circumstances and approaches; interacting with people who are different than you gives you the skill and understanding to work with and get along with almost anyone."
Tenn explained why she believes women are more difficult to recruit to an executive MBA program.
"If you look at the industry average, we're looking at candidates around 38 years old (2015 Executive MBA Council Membership Program Survey)," Tenn said. "At this time in their lives, women are faced with the decision to stay on the fast track, balance a family with work or if they already have a family, where to invest their scarce time. Though our prospective candidates hold senior roles, it's still the case that women are the primary caregivers — even if at home responsibilities are held equally."
Ranked #1 in Canada by the Financial Times of London (UK) and The Economist, the Kellogg-Schulich Executive MBA at the Schulich School of Business in Toronto is a partner in the Kellogg School of Management's global network of EMBA programs.