Start of Main Content
Blog
How to survive (and thrive) during Orientation Week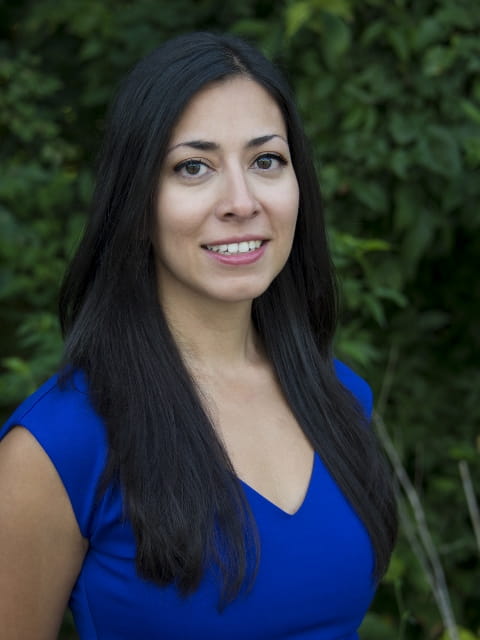 Orientation Week is a week-long immersion taken at the beginning of the Kellogg Executive MBA Program. Elsy Ocejo, the cohort ambassador for EMP 104, shares her tips for making the most out of the week. 
By Elsy Ocejo
For most Executive MBA students, at least one decade has passed since being a student. It's easy for anxiety to take over. You have a full-time job and a family to add to the equation.
Orientation Week will be one of the most overwhelming, challenging and rewarding weeks of your life. You will thrive if you have the right mindset and take advantage of the tools given during this week. Here are my tips for making the most of Orientation Week:
Dive in to the culture and all aspects of Kellogg
It is a big accomplishment to be admitted to the Kellogg Executive MBA Program. Embrace the "Purple Pride." You are now part of the Kellogg community — you should be proud to be here. Get your swag. Write leadership insights in your Kellogg Journal. This is your time: This is your Orientation Week.
Listen to the staff's recommendations
The staff will give you powerful advice and support on how to handle your work, family and student life. They will help you adapt to being a student again and working with the dynamics of your study group. During my Orientation Week, I noticed that the advice rang true — even if I didn't see it initially. Listen to the recommendations, as they will be very helpful for your two years ahead.
Get to know yourself, your study group and your cohort
Take advantage of all of the self awareness and group awareness exercises during your first week. As we learned, the key is to have self awareness first before you can understand others. Group awareness will help you get group assignments done efficiently, organize next assignments and get to know your group members better. A lot of the success comes back to understanding your team and the dynamics. You must rely on other people with different leadership backgrounds. The key is to shift from individual thinking — focusing on your point of view — to group thinking.
Listen to your professors
You are a student again. Listen to your professors. Take time to read the syllabus and readings. Readings are crucial for class participation. I know this is obvious, but you may take this for granted when you come back to student life.
Organize yourself to study and network efficiently
During Orientation Week, you will split your time between classes, studying, doing assignments and socializing. A big part of why you are here is to forge personal and professional connections. Be conscious of how many hours you are investing in each field and remember to take advantage of breaks and social hours to network.
Embrace your cohort's diversity
Your cohort will be diverse and you are a unique part of it. Learn from the diversity. Try new foods and discover other cultures. In addition, share your cultural perspective with your group. Your experiences will enrich your cohort's experience.
Don't forget your family and friends
Remember that your family and friends are still your biggest cheerleaders and supporters. Don't forget to call them.
Realize it will strengthen your resolve
The Orientation Week is hard, but at the end of it, you'll for the EMBA experience. You can do it, you should do it and you really want to do it.
Elsy Ocejo is the Senior Manager of Global Logistics at Brunswick Boat Group where she manages the inbound logistics (raw materials) and outbound international logistics (boats) for the entire Boat Group. She has extensive experience in global logistics, managing logistics teams abroad and trade compliance in US and Mexico. She has a degree in International Commerce with a minor in International Logistics at the ITESM.