Start of Main Content
An up-close look at emerging technology in India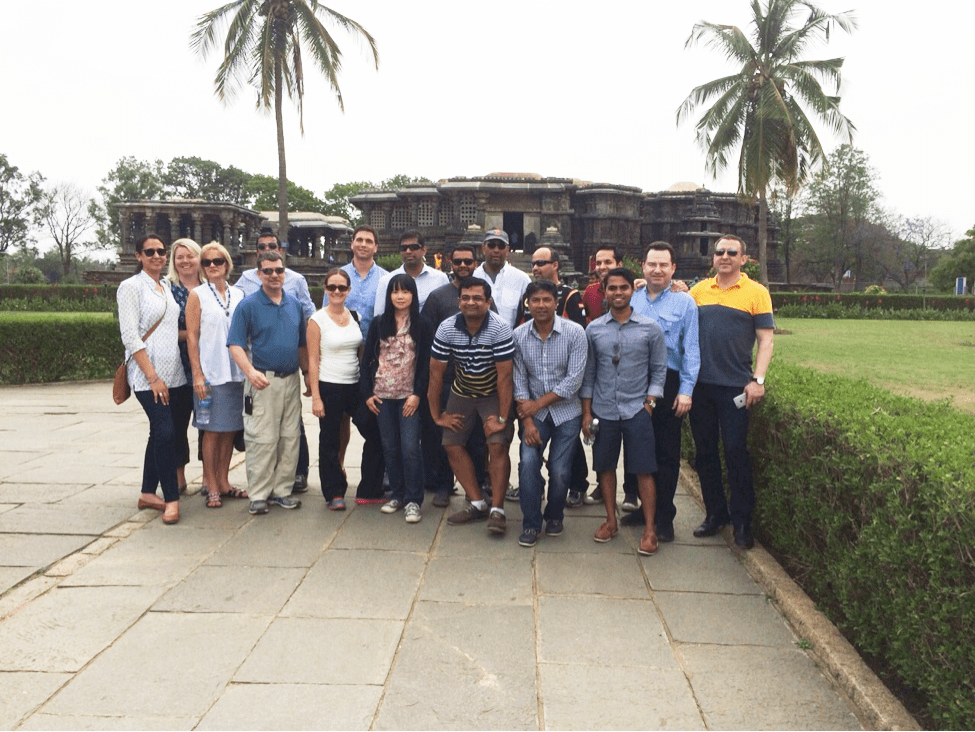 By Kevin Rasch '15 (EMP 96)
Two things are often said about India.
"India is big."
"India is young."
True, it has the second largest population in the world. Also true, approximately half its 1.25 billon people are under 25 years old. But more importantly to my classmates and me, India is poised to become the world's most dynamic big economy. As The Economist recently declared, "now is India's chance to fly."
To see the growth firsthand, 17 of my classmates and I went to India for eight days of field research, the final portion of our TechVenture India course. This experiential learning course focuses on technology trends in emerging markets.
To truly fuel economic growth, a company requires a unique ecosystem. The technology ecosystem of India shares key ingredients with Silicon Valley and other major technology centers, including:
Physical location within close proximity to universities and research institutes
A strong venture capital community
Plentiful professional services firms
The social and cultural infrastructure to nurture and grow entrepreneurs, innovation, mentorship, incubation and risk taking.
It was the technology ecosystem of India we set out to explore.
Our itinerary included a five-day stop in Mumbai, the financial and commercial capital of India. In Mumbai, we met with several large, private Indian companies with strong innovative spirits. These companies are developing new technology and infrastructures that complement one another. For example, while one company is bringing mobile banking to the local economy, a mobile communications infrastructure is building a 4G network to support faster mobile speeds. Together with a panel of entrepreneurs and venture capitalists, we witnessed the Indian technology ecosystem first-hand.
After Mumbai, we spent three days in Bangalore, "India's Silicon Valley." We met with startups that have rapidly grown and matured into successful businesses on the verge of becoming global players. Throughout our visit, we heard from founders and managers about the cultural and social fabric of their companies and how each contributes to measured risk-taking needed to grow and nurture their businesses.
Putting the visits together and examining the big picture, one takeaway is obvious: the Indian technology ecosystem is thriving, and Kellogg is in the midst of it. The TechVenture field research allowed us to link academic and research networks with business, foster public-private communication and promote entrepreneurs as role models — all of which energizes the economy and its people.
In the end, we left with the distinct impression that India has a bright future and the ability become a global economic superpower. A young India, with a large digitally-enabled population, will transform itself from an emerging market to mature global economy in a few short years. This is due in large part to its growing technology ecosystem.
Kevin Rasch '15 (EMP 96) is vice president and assistant general counsel at MassMutual Financial Group. He attends the Executive MBA Program in Evanston and plans to graduate in June.