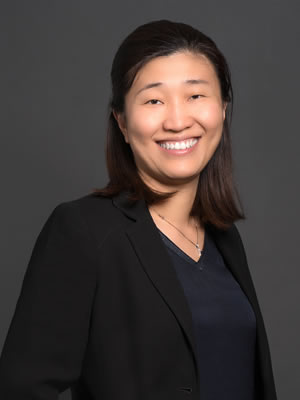 'A new way of life'
Jenny Lee '01
excels at spotting and grooming disruptors. And she's doing it in a hotbed of innovation: China.
Lee regularly makes the lists of the top venture capital investors in the world, ranking 10th in the Forbes Global Midas list in 2015. She's built that reputation by taking several Chinese tech companies public, including hiSoft, 21Vianet, SinoSun and YY.
She searches for business models that "basically create a new way of life." Lee focuses on disruption through artificial intelligence, natural language processing and facial recognition. These technologies could radically change how we work, shop, travel and even learn. "Can you replace teachers?" she muses. "Now with AI technology, a certain piece of the learning process can be automated."
From her post at GGV Capital in Shanghai, Lee has watched China catch up to the United States as a disruptor in the last three to five years. "It's a huge market, highly competitive, and it forces entrepreneurs to think out of box." Plus, the Chinese government has poured money into startups and subsidized automation in its factories as labor costs rise.
"Each of us are game
changers in our own right."
Lee was educated as an electrical engineer, and she says Kellogg helped her develop a holistic view of innovation. "For disruption to take hold, it's important to build a business model behind the technology," says Lee.
She urges Kellogg students and graduates to take a disruptor attitude. "With the world in flux, individual opportunities to create change are even bigger," she says. "Each of us are game changers in our own right."