Start of Main Content
With Gratitude Awards
The annual With Gratitude event celebrates Kellogg's benefactors and recognizes remarkable alumni with three awards: the Wade Fetzer Award for outstanding dedication and loyalty in support of the Kellogg alumni community; the Schaffner Award for exemplifying Kellogg values through significant contributions to society; and the Distinguished Alumni Service Award for helping to shape Kellogg's strategy, culture and brand, and effectively leading organizations.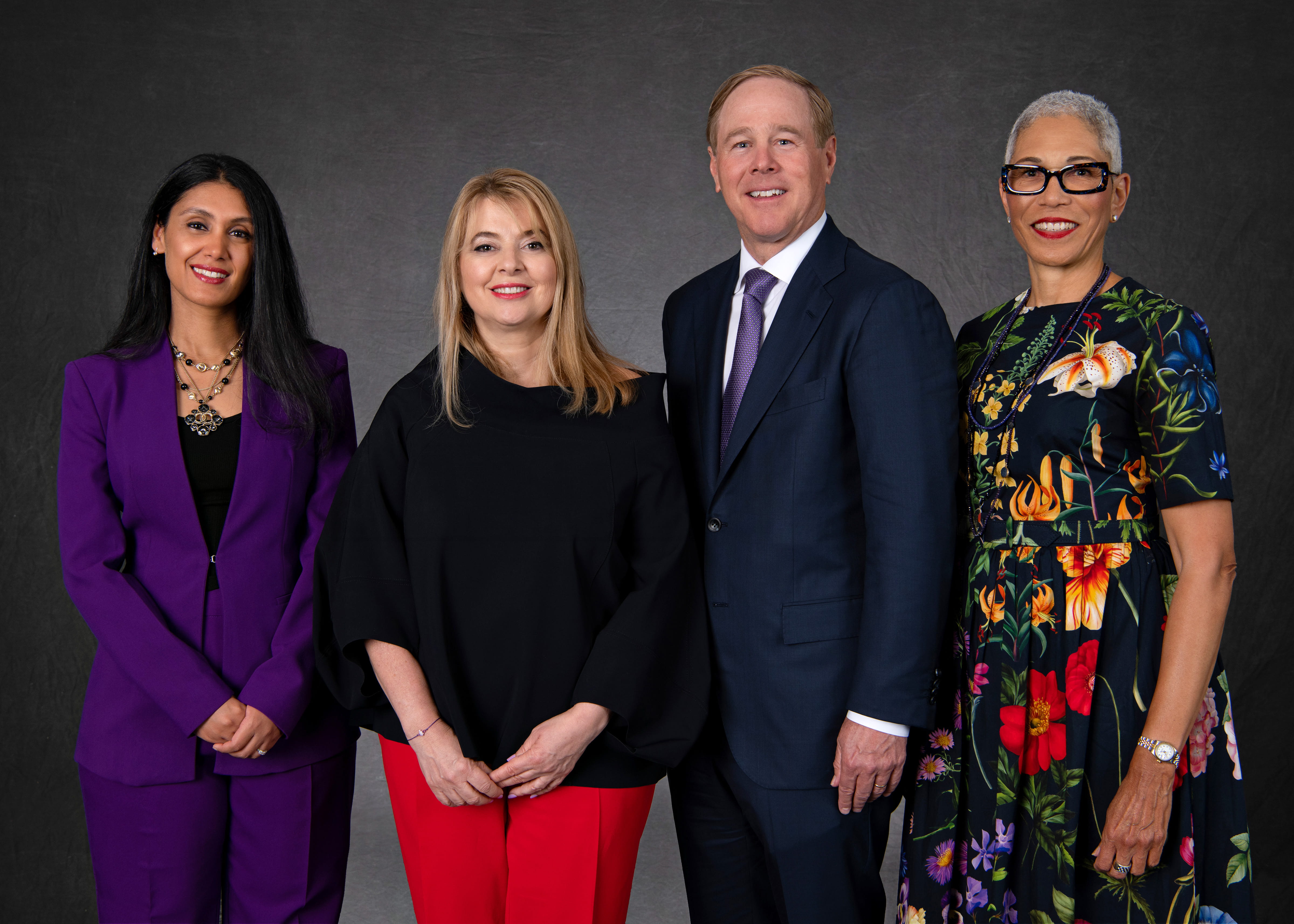 Roshni Nadar Malhotra '03, '08 MBA, Schaffner Award
With a passion for wildlife, conservation and education equality, Roshni dedicates herself to her philanthropic interests. She makes a real-world impact through her roles as trustee of the Shiv Nadar Foundation; founder and trustee of The Habitats Trust; and chairperson of VidyaGyan, a leadership academy for meritorious, rural students of Uttar Pradesh, India. Roshni is a groundbreaking leader and the first woman to chair a listed Indian information technology firm, HCL Technologies. We are proud to honor Roshni's transformative work and generous spirit.
Paula B. Pretlow '77, '78 MBA, Wade Fetzer Award
Paula has made an incredible impact as a Northwestern trustee and through her leadership and commitment to We Will. The Campaign for Northwestern as co-chair for participation. Now spending her time serving on major corporate and philanthropic boards, Paula's impressive career in finance spanned decades across the industry, with pivotal roles at The Capital Group and Barclays Global Investors (BlackRock). We recognize her dedication, service-oriented mindset and embodiment of the "high impact, low ego" Kellogg leader.
Michael S. Shannon '83 MBA, Distinguished Alumni Service Award
An enthusiastic supporter of Kellogg and Northwestern, Mike serves as a University trustee and was a member of the "We Will" Campaign steering and regional committees. He is an accomplished leader in private equity and co-founder and chairman of KSL Capital Partners, a firm that invests in travel and leisure businesses. We acknowledge Mike's optimistic and collaborative worldview that allows him to make an impact on organizations across the country.