Start of Main Content
Crown Family Israel Center for Innovation (ICI)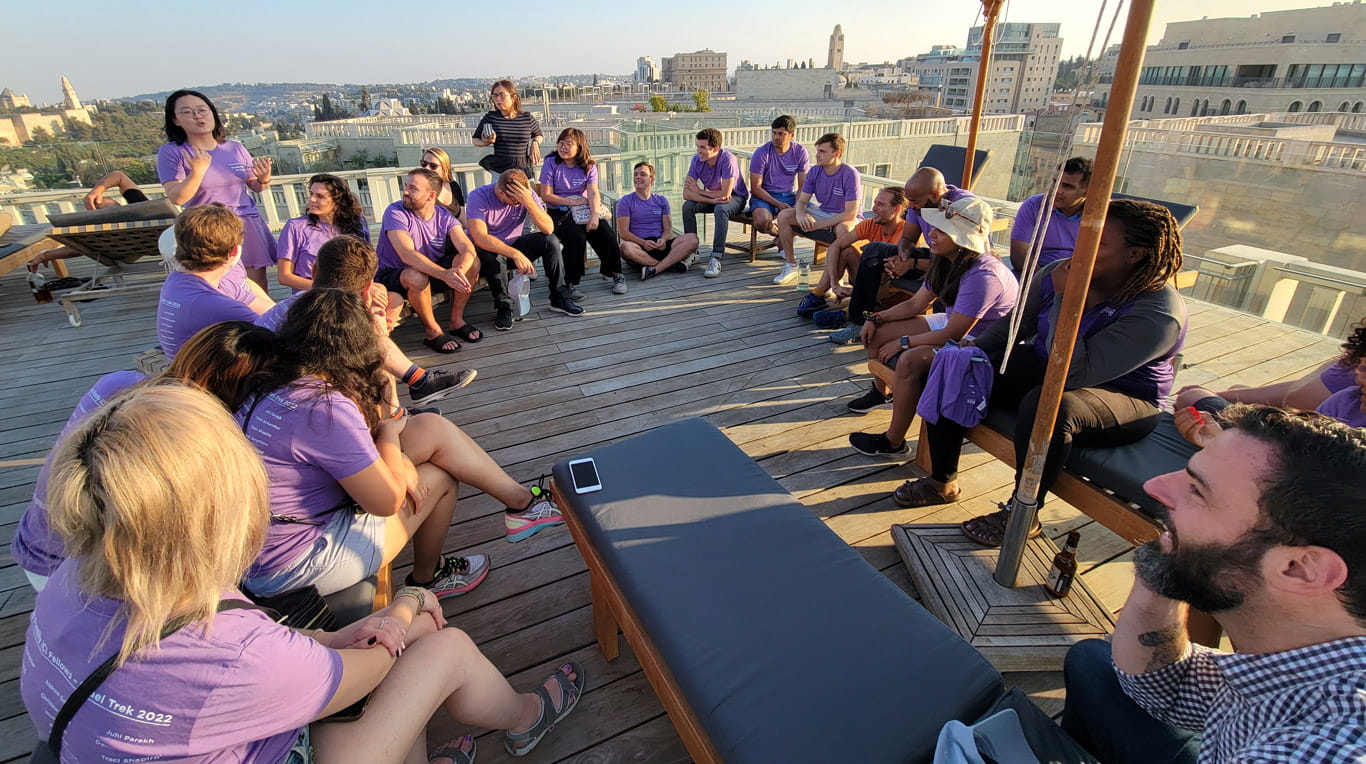 We connect students and faculty interested in innovation to the vibrant technology sector in Israel. With the highest number of start-up companies per capita, Israel, also known as the "Start-Up Nation," is one of the most innovative countries in the world. Through programs, courses and fellowships focused on the Israeli economy, the ICI connects students and faculty with Israeli business and institutions, encouraging collaboration, partnership and learning.
---
ICI Fellows Trek 2023

The ICI Fellows program provides a unique opportunity for students to participate in a seminar series on Israel's innovation ecosystem, and to then embark on a trip to Israel in September 2023 in which they will visit some of the country's most innovating start-ups and firms. During the trip to Israel, Fellows visit firms specializing in applying technological solutions to the construction, energy and manufacturing sectors as well as agri-food, water and nature preservation.
Dates to remember
The 2024 application announcement coming soon


ICI Fellowship
Mohammad Abubacker '23
Ashwin Bhaskar '23
Adam Carn-Saferstein '23
Aydin Celebi '23
Milly Dai '23
Chika Dunga '23
Craig Dunham '22
Andy Galpin '23
Christina Henry '23
Noor Johal '23
Pinyu Kuo '22
Carolina Madrid '23
Francisco Mariscal '23
Megan Nelson '23
Monika Pani '23
Juhi Parekh '23
Traci Shapiro '23
Jack Struthers '23
Andrew Wald '23
Joshua Wasserman '23
Cherry Yau '23
Chen Yue '23
Christina Zhong '23
Max Barab '24
Anna Bettiol '24
Ronald Orie Browne '23
Nancy Cai '24
Dany Cotero Letayf '24
Tanjeria Crite '24
Michael Daharsh '23
Estanislao de la Torre Garcia '24
Volkan Emre '23
Adeyanju Folarin '24
Noy Franco '24
Michelle Rocha Frea '23
Manognya Deepthi '23
Cheshtha Gupta '23
Ryan Karlin '24
Imane Karroumi '24
Vasudha Kare '23
Daniel Kutschman '24
Aditya Mahajan '23
Daniel Mobayyen '23
Mohamed Mohamed '23
Ebuka Nwaka '24
Therese Perales '24
June Qian '23
David Rader '23
Vinitha Rajan '23
Sandesh Rawat '23
Kinshuk Sahaya '23
Aayush Shah '23
Aabhas Sharma '23
Suraj Subrahmanyan '23
Noritaka Suzuki '24
Kathy Vu '23
Rui Wu '24
Crown family legacy
Rooted in the legacy of Arie and Ida Crown, the Crown Family has provided civic and philanthropic leadership in Chicago and beyond across five generations and over seven decades. The family partners with organizations and communities to further social impact in areas including education; the environment; health and human services; global health; gun violence prevention; and the Jewish community and Israel. Their commitment to a successful and vibrant Israel includes a strategic focus on creating opportunities for diversity in Israel's high-tech sector.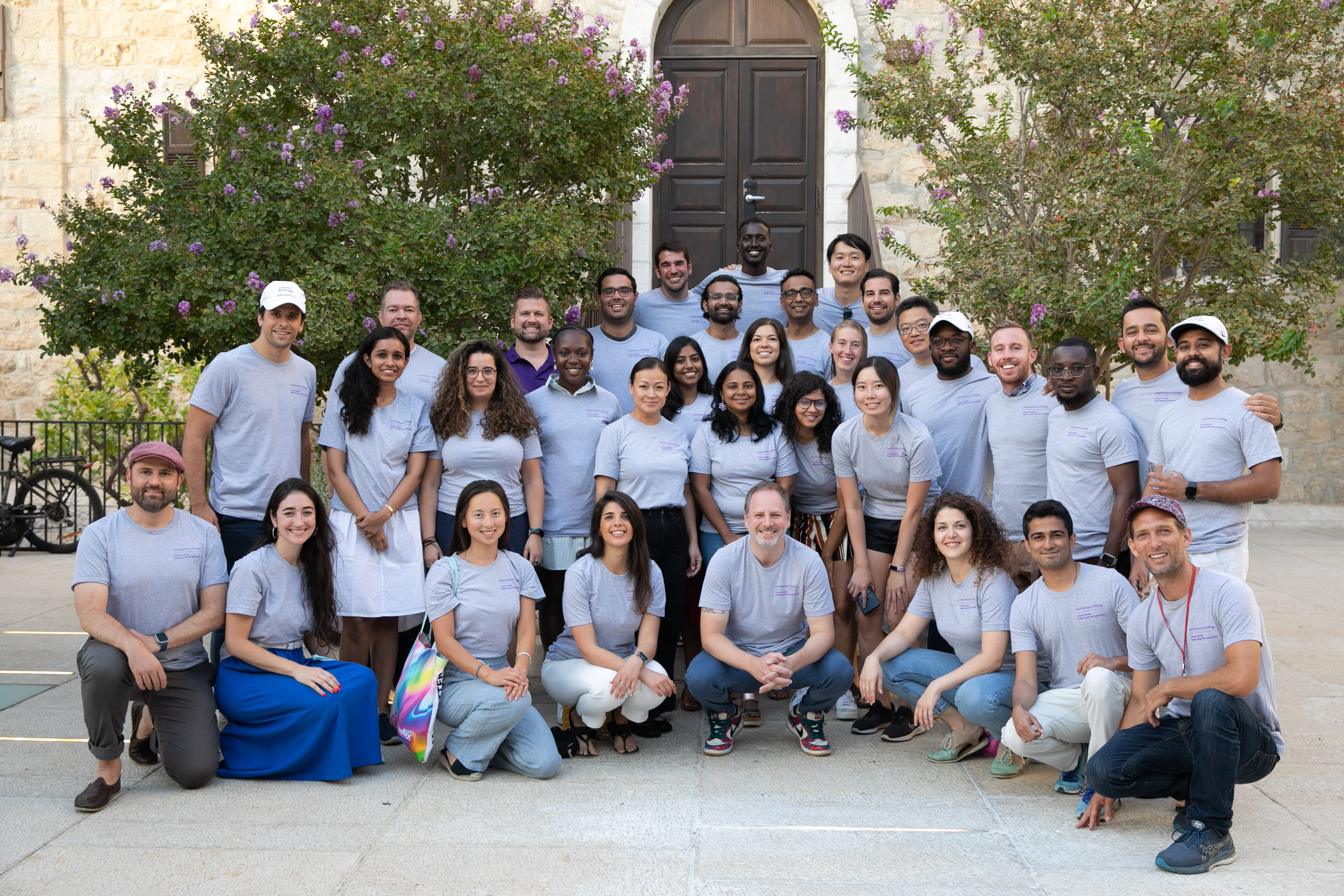 ---
Company Spotlight: DeserTech
DeserTech is an Innovation Community that promotes the development, adaptation and commercialization of technologies that enable sustainable living in arid climates, while simultaneously, turning Be'er Sheva and the Negev region into a global entrepreneurial hub for these technologies.
Company Spotlight: ECOncrete
ECOncrete bio-enhancing concrete technology brings biodiversity, carbon storage, and superior structural performance to any concrete marine infrastructure. ECOncrete infrastructures become encrusted in rich marine life, such as tubeworms, oysters, and barnacles. This living layer enhances water quality and the local ecosystem, improves the structure's durability, and performs as a carbon sink and self-mitigating, carbon-storing structure. The biogenic buildup also provides substantial structural and economic advantages in terms of increased stability and longevity, and a reduction in maintenance.
Meet the Crown Center team