Start of Main Content
Our Zell Fellows Venture Further
Introduced during the 2013-14 academic year and funded by
Sam Zell,
the Zell Fellows Program at the Kellogg School of Management is designed to be a unique, applied entrepreneurial experience for a select number of MBA candidates interested in starting a new venture or acquiring an existing one.
Over the years, we have found that the most successful Fellows have had a few things in common. Zell Fellows are consistently known to possess the following traits:
Drive and Urgency: Zell Fellows do not wait for things to come to them, they go out and make them happen. Rather than pushing things off or saying "I'll get to that next week/month," our Fellows push forward to achieve their goals.
Humility and Collegiality: Zell Fellows are knowledgeable in their given domain, but more importantly, they know what they don't know and understand that there is always more to learn. Being coachable and flexible is not only important for success in the program, but also for overall success as an entrepreneur
Community-Oriented: Zell Fellows understand that what they can give is usually much more important than what they can get. They are generous with their knowledge and expertise and by doing so they receive the same generosity from their fellow students.
Program Highlights
All Fellows participating in the program, both the New Venture track as well as the Entrepreneurship Through Acquisition track, will benefit from the following:
Mentorship from track faculty, outside advisors and practitioners, sharing their experience as well as providing guidance on the practical aspects of launching or acquiring a business
Experiences, including visits with Chicago-area entrepreneurs; leadership and executive presence workshops and private coaching; and both domestic and international treks to visit successful entrepreneurs, Zell Fellows alumni, and the other schools that are part of the Zell Global Entrepreneur Network
Resources, both financial and from vetted service providers, to put towards their businesses and entrepreneurial journey
Community, within their own Kellogg cohort, with other Kellogg Zell alumni, and with participants and alumni of the programs at other schools that are part of the Zell Global Entrepreneur Network
Kellogg News
The Kellogg, Northwestern and broader entrepreneurial communities have lost a dedicated champion and visionary leader with the passing of Sam Zell.
"We are broken-hearted to learn of Sam's passing," said Kellogg Dean Francesca Cornelli. "Sam exemplifies what a visionary entrepreneur is, and he encouraged young people to take risks and be innovative."
3 minute read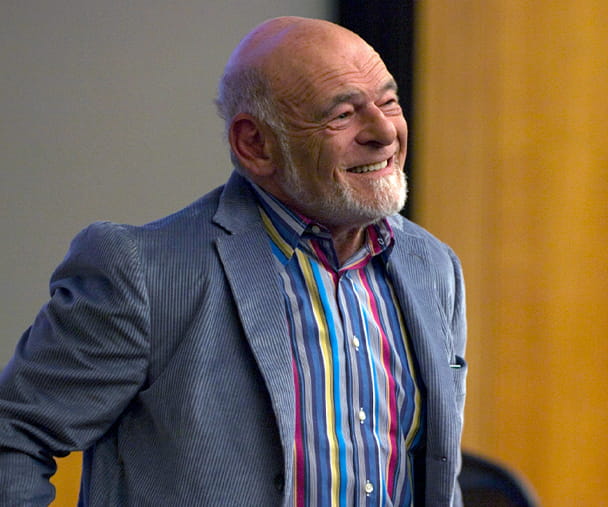 New Venture Track
Students in the new venture track of the program will start their entrepreneurial journey as the founder of a new venture. The program provides resources specific to each founder's industry and needs, whether that is a student aspiring to launch a business in the B2B or B2C space, a student needing help navigating the unique regulatory, research and development, intellectual property, and other challenges that healthcare startups face, a student needing support with starting a venture located in a developing economy or one with social impact, or a student needing any other type of specialized help.

Businesses that students are working on will be as market-ready and as fundable as possible by graduation, but ultimately, the program aims to provide entrepreneurs with the experiences, tools and frameworks that they can use to continue to grow as entrepreneurs throughout their careers.
Venture Track alumni since 2014
in funding and awards has been raised by the Venture Fellows
ventures launched since the program began remain active
Entrepreneurship Through Acquisition Track
The Entrepreneurship Through Acquisition track is designed for students whose path to becoming an entrepreneur involves acquiring a small to medium sized company rather than launching one. There are several ways to achieve this:
a traditional search, in which the entrepreneur raises capital from investors to find, acquire and run an existing company
a self-funded search, where the search itself is self-funded and the acquisition is identified before the financing is determined
an incubated or funded search, in which the entrepreneur works with an investment firm experienced in acquisitions and succession.
the apprenticeship model, which pairs an aspiring entrepreneur with existing company leadership
a CEO-in-training program that provides development and operating experience
supporting a family business with the goal of encouraging expansion
ETA Track alumni since 2016
alumni with successful acquisitions
alumni currently searching for a business to acquire
Explore the Zell Fellows Program
Are you a student interested in knowing more? Below you'll see information on eligibility, the time commitment and how to prepare.

Still have questions? We encourage you to reach out to program faculty and staff with any questions.
Who's eligible?
The Zell Fellows Program is open to any Kellogg full-time student in the second-year of the 2Y or MMM program, 1Y, JDMBA or MDMBA program or any student in the Evening & Weekend program who can be available for all of the activities.

Application to the program is in the fall of the year that you would participate. The program will officially begin in October, after all Fellows selected have been invited to join the program. As you prepare, there will be opportunities the previous spring to engage with the program.
What should I know about
the commitment?
Being a Zell Fellow is a big commitment.
All Zell Fellows need to be available on all Wednesdays that classes are in session from Wednesday, October 18, 2023, the first day of the program, through Wednesday, May 29, 2024, the final Wednesday of spring quarter. You won't be busy every minute of each of those Wednesdays, but most sessions are mandatory for the entire cohort so you do need to be available.
Zell Fellows travel together as a cohort and need to be available these dates:

Saturday, November 4-Sunday, November 5, 2023
Sunday, December 3-Thursday, December 7, 2023
Friday, March 15-Sunday, March 24, 2024 (exact dates to be confirmed)
Being a Zell Fellow is time-consuming. And it is a phenomenal experience. Most Zell Fellows say it was the most impactful experience of their time at Kellogg.
How should I prepare if I'm
interested in the
New Venture track?
Start by taking the New Venture Launch-Pad classes: The New Venture Launch-Pad series (Discovery, Development, Launch) through ENTR will not only allow you to develop and test your idea, but they will introduce you to a set of entrepreneurial tools and frameworks that will serve you well when building any venture. The Zell Fellows program builds on the language and frameworks of these courses, so having taken one or more will definitely set you off on the right foot.
Do as much in-market testing as possible: The most competitive New Venture applications are the ones that provide early evidence of product-market fit. And while Kellogg's Launch-Pad classes will teach you some important tools for venture building, they must be deployed in the wild to be useful. Said another way: get out and test your idea! We look at the research you've done and the data you collect along the way as early indications of your entrepreneurial passion and acumen. The more evidence that you can gather that your chosen problem is worth solving with a new business, and that people (outside of the Kellogg "bubble") want to pay for what you're offering, the better!
Reach out to the Zell Fellows team and alumni: The program faculty and staff would be happy to meet with you early in your Kellogg journey. We enjoy hearing from students as early as possible so that we can point you in the right direction to make you a competitive applicant when it comes time for you to apply to the program. Furthermore, there are over 170 alumni who have been through the program and can share the ins-and-outs of their experience with you. They are listed above. Feel free to reach out to them.
How should I prepare
if I'm interested in the
Entrepreneurship Through
Acquisition track?
Reach out to the current class of ETA Zell Fellows: The ETA community at Kellogg is growing, and one of the best resources is the current group of ETA Zell Fellows. They will be able to give you some great insights from the student perspective on the work that they've done to prepare to take this path.
Reach out to other entrepreneurs in the ETA space: Look for current or past search fund entrepreneurs on Searchfunder or LinkedIn and reach out to them to learn more about their experience. The more perspectives you can get from people who have experience in ETA, the better!
Take the Entrepreneurship Through Acquisition class: Kellogg's half-credit ETA class is a great way to learn about the various paths to ETA as well as meet others interested in the field.
That sounds amazing.
When and how do I apply?
Here's the timeline:
September 18, 2023, 12:15-1:15pm: Attend an info session
September 24, 2023, 11:59pm: Application deadline
Weeks of October 2 and October 9, 2023: Program interviews
October 13, 2023: 2023-24 Program Invitations Issued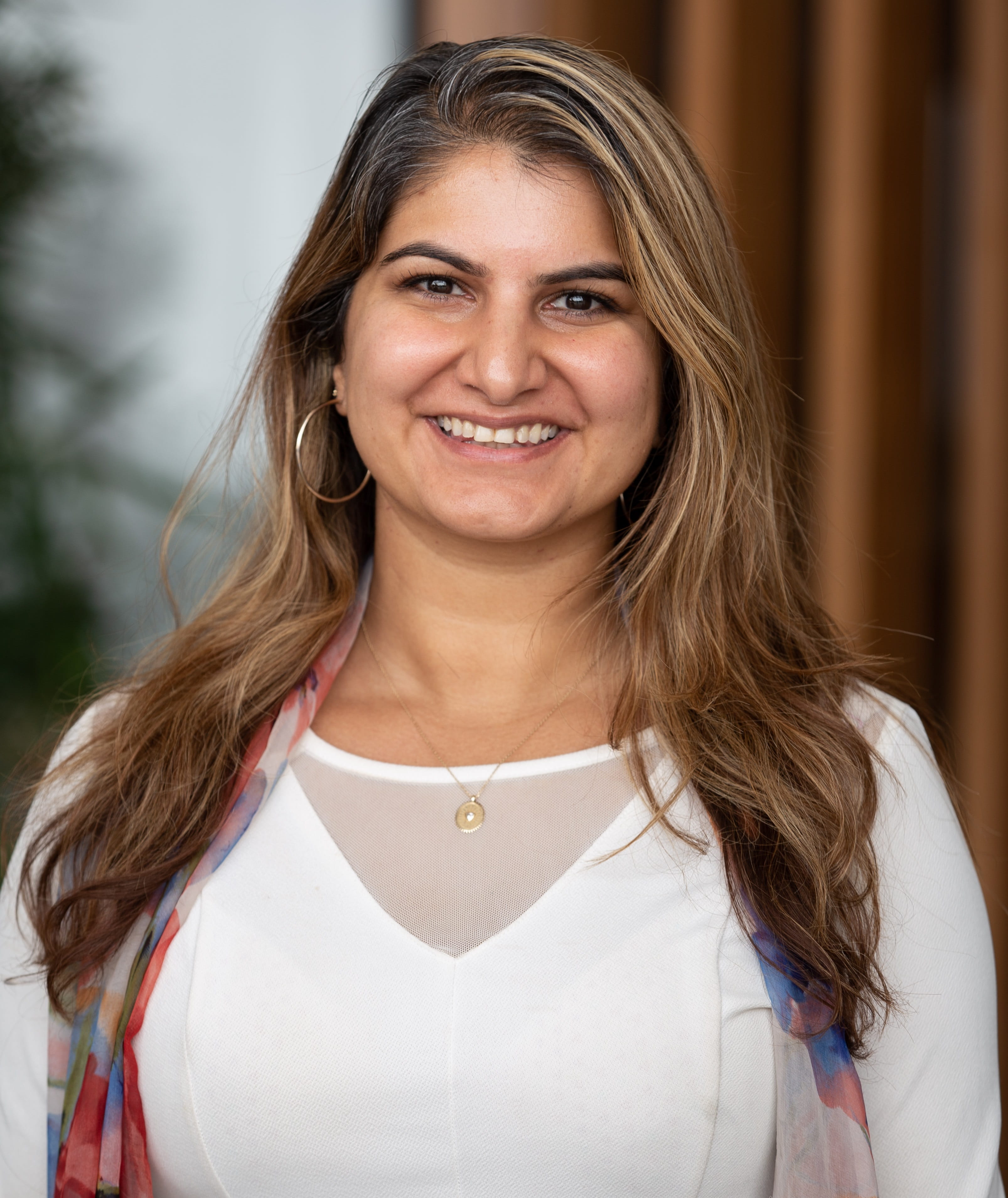 Contact us about Entrepreneurship at Kellogg or the Zell Fellows Program
David Schonthal
Director, Entrepreneurship at Kellogg
Faculty Director, Zell Fellows Program
Director, Levy Institute of Entrepreneurial Practice
d-schonthal@kellogg.northwestern.edu
847-467-4770