Chipping in

Dan Cappello '89 makes the equipment that makes your smartphone work
If you were to break open an iPhone 6, sort through its paper-thin layers, and find one of its silicon chips, you probably could trace that chip back to MEI LLC.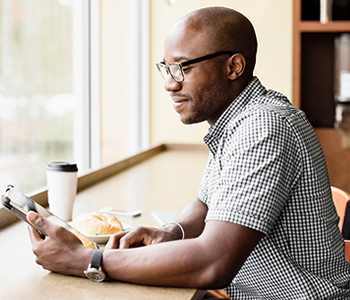 "With a few exceptions, we've done a good job of penetrating the domestic marketplace."

Dan Cappello '89
CEO, MEI LLC
A leading manufacturing company in the high-tech space, MEI creates wet-processing systems and services for the semiconductor, solar and polysilicon industries. In simplest terms, that means that it makes machines that are part of the process of turning silicon wafers into computer chips — or, as CEO Dan Cappello '89 puts it, the company makes "glorified sinks … that take silicon wafers, immerse them in chemicals, wash them off and put them in a dryer."
Despite that humble description, MEI plays a critical, behind-the-scenes role in the functionality of many smartphones, advanced computers and automotive devices used today. Guided by the realities of rapid technological change and breadth of tech devices, the company focuses on tailoring its services and equipment to individual customers while balancing quality of design with speed of delivery.
That last part is key, since many of MEI's customers are suppliers that have to respond quickly to requests, "like when Apple or Samsung calls and says I need so-and-so million devices by such-and-such date," says Cappello.
In terms of its customer focus, MEI has found a sweet spot with "tier B and tier C" manufacturers such as IBM and Texas Instruments. In recent years, Cappello has directed investments in research and development to benefit this particular customer segment and enable MEI to "know our customers from top to bottom," he says. It's also helped the company shift its development focus from equipment that reflects customers' requests to equipment that proactively addresses their problems in technology production, such as how to capture trace amounts of gold normally lost during certain manufacturing processes.
As a result, MEI's revenue has quadrupled in the past five years, growing from $5 million to $20 million, with its sights set on the European and Asian markets next.
"With a few exceptions, we've done a good job of penetrating the domestic marketplace," says Cappello, "so going into Europe is the next logical step if we want to expand our customer base."