Kellogg Magazine
|
Features
Seizing the opportunity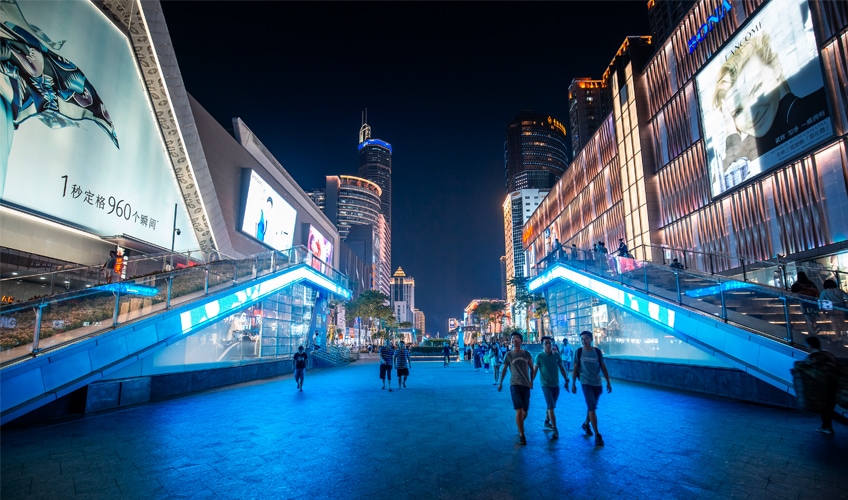 An immersive global initiatives course is the ultimate business school experience. Need-based support offsets costs for educational trips of a lifetime.
After an internship in global consulting in Seoul, South Korea during her MBA summer, Sangita Annamalai '19 wanted to continue exploring that part of the world. The logical next step? Understanding how business is changing across China. "I realized China was a massive gaping hole in my East Asia knowledge," she recalls.
Last spring, Annamalai spent 10 days crisscrossing Chinese cities as part of a Global Initiatives in Management (GIM) course. GIM offers students an opportunity to gain a deeper understanding of the global business world with a study of overseas companies and industries and an immersion in a foreign culture. Annamalai's whirlwind trip involved meetings with stakeholders, including top executives, and had a significant impact on her. "Seeing the Tencent offices — which felt like being at Google — changes your perception," Annamalai says of visiting the Chinese internet giant in Shenzhen. The GIM experience gives Kellogg students not only a unique window into the global business world but also a chance to build lifelong bonds with fellow classmates immersed in the same real-world curricular experience, and it is fundamentally important to the power of a Kellogg education.
"IT'S CRITICAL TO SUPPORT STUDENTS WHO CAN'T TAKE ON INCREMENTAL DEBT TO GAIN INTERNATIONAL EXPOSURE." — LORI SAMUELS
Alumni support
What began as a group of 27 students taking a two-week trip to witness the last years of the Soviet Union is now a cornerstone of the MBA degree for many at Kellogg, which offers these immersive curricular experiences around the globe. GIM is a winter elective — with a 10-day-long trip over spring break — and a transformative learning opportunity. But because of the cost of travel, for some students, GIM has required tough choices or simply been out of reach.
Generous alumni have stepped up to change the affordability equation.
"The world is closer now, and there's no such thing as being a business leader just domestically," says Lori Samuels '86, who, with her husband, Ted Samuels, drove the launch of the GIM opportunity grant initiative. "It's critical to support students who can't take on incremental debt to gain international exposure."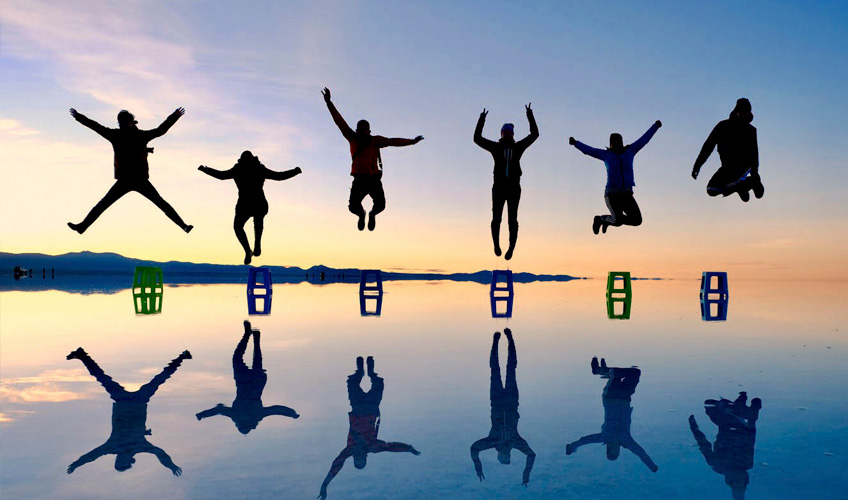 In 2018, 19 students received a need-based opportunity grant that offset a portion of their GIM expenses. That support enabled recipients to study reputation management in Bolivia and Spain, examine entrepreneurship in Peru and Colombia, observe firsthand social impact in Tanzania and Kenya, and experience Cambodia and Vietnam through the lens of frontier markets.
The Samuels' gift is now inspiring even more alumni support.
Tom Hurwich '91 recently donated to the grant initiative to help current students benefit from the same global viewpoint that was emphasized during his time at Kellogg.
"The GIM program is a great way to help students gain invaluable cultural learning by spending time in countries, as well as working with fellow students and making connections that will last throughout their time at Kellogg and beyond," he says. "I would like all students to have the opportunity to experience this GIM program and established the grant to help ensure this could occur."
Changing perceptions
The Samuelses say their investment in students' global initiatives is paying off. The couple gets regular notes from those who have traveled abroad on GIM trips and have experienced career "aha!" moments. "To say these trips were eye-opening [for students] is an understatement," says Ted Samuels, who met with a group of more than a dozen grant recipients last spring. "GIM permanently impacts their worldview."
David Momoh '19, who visited Kenya and Tanzania this year with the support of an opportunity grant, says the experience gave him a firsthand look at the difference nongovernmental organizations and other social impact groups can make in African nations. The trip pushed Momoh into a new career direction. "It realigned my long-term goals to help build incubators that foster creative ideas on the continent," says Momoh, who is from Nigeria.
For Kristen Johnson '19, the best part of GIM was bringing to other courses what she learned while visiting Bolivia and Spain. The trip helped her understand how businesses act as brand ambassadors for their countries, and it broadened her global perspective. "The interplay between government and business was an interesting complement to a lot of my classes," she says.
"There's inherent value in having an international component and making those experiences accessible to everyone in the student body," adds Mike Ross '18, a grant recipient who traveled to Bolivia and Spain and is considering career opportunities across Latin America.
"The opportunity grants are a phenomenal initiative," says Ujjwal Sinha '18, who visited Columbia and Peru to study emerging entrepreneurial ecosystems and is considering management opportunities with technology firms. "But I'm not just one data point — we are grateful as a community."
"TO SAY THESE TRIPS WERE EYE-OPENING IS AN UNDERSTATEMENT." — TED SAMUELS