Kellogg Magazine
|
Features
Global goals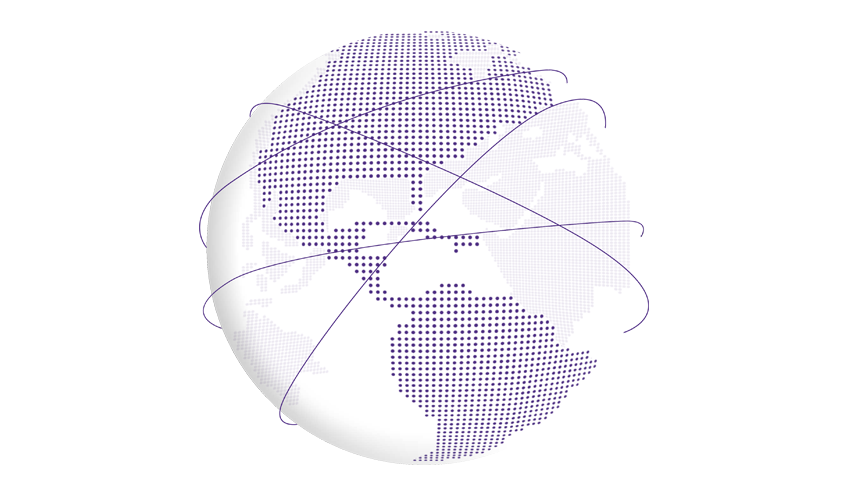 How Kellogg's gold-standard Executive MBA fosters innovation in a borderless world
Think back to 1998. Google was born, France minted its first euro coin, and Apple launched its Bondi Blue iMac. It's also the year the Kellogg Executive MBA program set the gold standard for a truly global degree with the first graduating classes of joint-degree programs that began in 1996, and in time earning a no. 1 ranking and independent recognition as a leader in Executive MBA programs for years to come.
While other business schools remained in the brainstorming phase, students who wanted a global experience could study at a handful of Kellogg partner schools with a cadre of top professors.
Two decades later, the efficacy of that groundbreaking endeavor is unmistakable. But as the meaning of an international education has evolved, so too has the Kellogg School's ability to create an even more pioneering EMBA offering. Now the degree enables experienced executives to tackle barriers to market entry, demystify copious data and solve increasingly complex business problems — all on a global scale. "We see ourselves as trendsetters," says Greg Hanifee, associate dean of the Executive MBA global network.
"YOU LEARN A TREMENDOUS AMOUNT FROM EACH COURSE, AND YOU CARRY IT WITH YOU FROM CLASSROOM TO CLASSROOM."
Building a true network
Through their connection with Kellogg, these joint degree programs have formed a deeply interconnected network that's unlike anything offered by peers. Today's partner campuses include Hong Kong University of Science Technology's School of Business and Management, Tel Aviv University's Recanati Graduate School of Business Administration, Toronto's Schulich School of Business at York University, WHU-Otto Beisheim School of Management located outside Frankfurt and Beijing's Guanghua School of Management at Peking University, which was added four years ago. In the U.S., the Miami campus attracts students from across the country and is a vital executive learning hub for Latin American economies.
These days, Hanifee says, the emphasis is on fostering team-based learning experiences around the globe for weekends or weeks at a time in a single classroom. "Each of the campuses has built and expanded the number of electives that they offer, so there are now more opportunities to study and learn together at all seven campuses," he explains.
In the original design of the program, U.S.-based students did not need to leave Evanston to earn their degrees, but the program now requires students from the Miami and Evanston campuses to study at an international location at some point in their elective cycle. Most students opt to take two sessions, while a not insignificant percentage decide to immerse themselves in as many experiences as possible.
The global community aspect of the program is not simply for the students. To build tighter bonds between the universities and to uncover new opportunities to differentiate the program, the deans of each school began an annual meeting in 2012; also, academic directors and program directors convene twice a year to discuss collaborative efforts and share best practices. As the program evolves, says Paul Christensen, associate dean for executive education and senior advisor for global strategy, a joint-governance model has emerged, where schools can intersect in new ways.
"It's not simply a transactional set of students going abroad and studying — there's a governance model around the network," Christensen says. The schools are also tapping into one another's expertise in other ways to explore offerings for executive education programs across all seven campuses, he adds.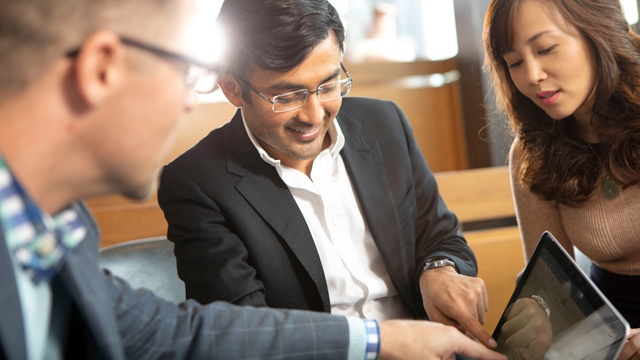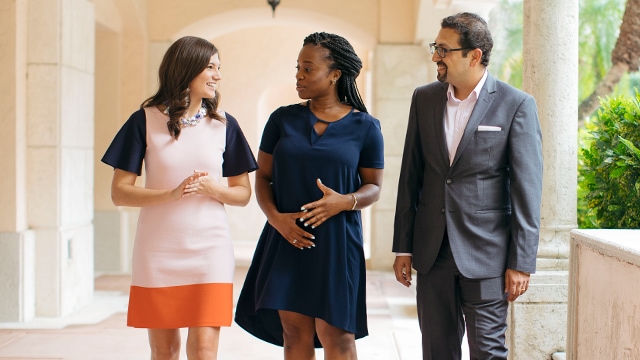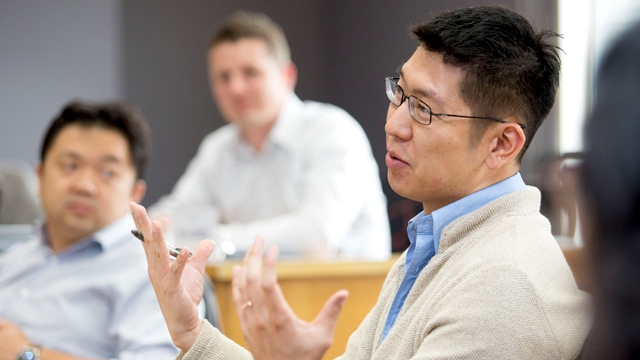 Going beyond the basics
In a typical year, Professor Jeroen Swinkels teaches his core strategy courses to executives in Evanston, Miami, Hong Kong and Tel Aviv. The result? "You learn a tremendous amount from each course, and you carry it with you from classroom to classroom," says Swinkels, who is the Richard M. Paget professor of management policy. For instance, executives help round out the courses' business school cases with their own real-world expertise.
An ever-expanding list of electives gives students even more options for an inside look at key business topics. For example, some students choose to fly into Hong Kong for the Deal-Making in Asia course, to Tel Aviv for Product Management for Technology or to Vallendar, Germany, for insights into Luxury Brand Management. This format allows students from all over the world to take advantage of each school's particular expertise. "It allows the schools to bring the best of what they have to offer," Christensen says.
In the last two years, pop-up-style courses in cities such as Lisbon and San Francisco have featured an online component and are attracting students who want to go beyond what the seven campuses offer. In Lisbon, for example, students delve into an international finance offering, with a focus on global exchange risk. Kellogg has added additional weeks of study in Germany and Israel. Students can take courses such as using "Visualization for Persuasion," which uses a mix of data visualization and psychology to help participants become more persuasive when presenting complex data.
"One of the great advantages in the Kellogg EMBA," Hanifee says, "is our nimbleness and our willingness to innovate." The continuous-improvement mentality has proven to be a positive for Kellogg and its partners, as enrollment in the EMBA network has grown nearly 30 percent in the last five years.
Shifting careers
Innovation is not limited to just the courses offered. While at one point all EMBA students were sponsored by employers, many now take on the costs of the degree program on their own. To meet the changing needs, Hanifee adds, Kellogg has aligned leadership seminars and career management offerings to support three dominant paths. The EMBA degree's career offerings are tailored to prepare those who want to amplify their existing career paths, shift into new directions, or want to run or start new businesses — with the overarching goal of each student maximizing their full potential as leaders in whatever direction they choose.
An ever-expanding mindset
Students often report that the weekend format generates a mindset shift that enables stronger leadership without pausing their careers. Ask Patrick Waddick '17 to sum up his EMBA experience in two words, and he says: "appropriately uncomfortable." As president of innovation and operations at Cirrus Aircraft in Duluth, Minnesota, Waddick has built an appreciation for different viewpoints across cultures. "The program made me a lot less judgmental," the 30-year aviation industry veteran admits. "I've shifted to be a little more reserved, and I find myself listening more."
Njideka Harry '12, who attended the Miami campus, says the cultural immersions will stick with her the most. During her second year, a group of six classmates, over half from Latin America, flew to Colombia to set up a technology center. Now Harry can tap into the network as she grows her organization, the Youth for Technology Foundation, an international nonprofit to enrich learning in low-income communities. "For the type of work that I do, the business is global," Harry says. At home in Louisville, Kentucky, Harry serves on the Kellogg Alumni Council's global advisory committee "to leverage the alumni footprint across the world," she says.
"THE PEOPLE I MET AT THE LIVE-IN WEEK IN EVANSTON, I MET AGAIN IN HONG KONG AND AGAIN IN CHICAGO AND EVEN IN MIAMI."
The ability to navigate with ease among the joint programs creates a new kind of network that's increasingly valuable in top leadership positions, adds Thomas Roell '14. "The people I met at the live-in week in Evanston, I met again in Hong Kong and again in Chicago and even in Miami," Roell recalls. Taking electives across multiple programs has meant that the Frankfurt-based founder of piHub Private Investments, a corporate finance tech company, can tap into the expansive network as his career demands evolve.
For Beatriz Luna Vida '11, an executive director at Morgan Stanley Private Wealth Management, the program helped solidify her move away from a technical role while focusing on soft skills and making sure the opportunities were steeped in value-based leadership. "Kellogg made it feel that the world is a really small place," says Luna Vida, who attended the Miami campus while living in Puerto Rico and is now based in New York.
Michael Ducker '99, president of FedEx Freight, was a part of the first intake to the joint program with Hong Kong's University of Science and Technology. The draw for Ducker, who lived in Hong Kong at the time, was the combination of two prestigious schools from different parts of the world. Nearly two decades later, he still keeps in touch with some classmates, while other contacts have come to work at FedEx. The program has become a cornerstone for teaching executives on a global scale. "After I went through the program, we sent many of our executives through the program," he says.
Looking ahead
In many ways, the EMBA program is an embodiment of the Kellogg culture. What drives administrators and faculty — a dissatisfaction with the status quo and a constant desire to innovate and create — has brought the program to the forefront of global business education.