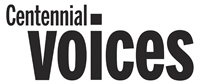 | | |
| --- | --- |
| | |
| | Admiral Eric Olson, commander of U.S. Special Operations Command, presents Captain Dan Rice '00 with the Purple Heart for wounds received against the enemy in Iraq on June 24, 2005. |
| | |
Kellogg helped Dan Rice '00 (EMP-45) in Iraq
Managing director, Convergent Wealth Advisers
I attended Kellogg during the Internet boom and graduated just after the tech bubble burst. Students dealt with both ends of the economic cycle as some companies exploded in growth and others plummeted. Our professors advised global firms during this time and they shared their experiences with us in the classroom, while we shared our experiences. It was an opportunity of a lifetime to go through this historic cycle with 60 executives who were living it during the week and studying about it on the weekends with world-class professors. Kellogg helped prepare us to make a positive impact on the global market. It was my Kellogg and West Point education that allowed me to lead economic development for four provinces in the Sunni Triangle when I was deployed to Iraq. There, Kellogg insights helped me understand the complex and artificial economy of a former state-run system created by a dictator. After Iraq, I returned to Wall Street where I now advise affluent clients. The Kellogg culture was incredibly team oriented and our class camaraderie remains very strong. I am a much better person because of Kellogg.
| | |
| --- | --- |
| | |
| Kellogg Graduate Management Association President Brian Poger '01, left, was among those welcoming new dean, Dipak C. Jain, right in May 2001. Also present, were, from left, Northwestern Provost Larry Dumas, Professor David Besanko '82 and Northwestern President Henry Bienen. Photo © Kellogg School/Thom Duncan | |
| | |
Brian Poger '01 gained confidence to live his dream
CEO, Senior Educators
It was an amazing first quarter for us once school started. Each person around us was smarter and more interesting than the next, and our professors were tremendous. We worked and played hard, and whatever passions we had, we pursued. As we spent nearly all our waking hours together, all of us began to develop the friendships that we will cherish throughout our lives. In our second year, we had a lot more free time, but classes weren't any easier; we had just gotten better and more confident in what we were doing. We had learned to pick our teams and trust them to spread the workload. The year was more than classes; it also was about hands-on leadership. The Kellogg experience taught us all to think more strategically and expanded our professional toolbox. It gave us the confidence to live our dreams and the contacts to make them real.
9/11 attacks impacted students: Laura Smith '02
Executive director, NYC Department of Education
My two years at Kellogg were filled with many changes in the school. Students began the first year with the excitement of the new Jacobs Center wing, but also with mixed feelings as the university selected a new leader to replace our beloved Dean Jacobs. However, when Dipak Jain was named dean, students were reassured that he would continue building the Kellogg global brand. Also during that time, students felt the effects of the tech bubble collapse, with the results being limited internships and full-time job offers. Sept. 11, 2001, marked the start of our second year, and news of the terrorist attacks came during CIM Week opening ceremonies. Together, hundreds of us watched the news in the Owen L. Coon Forum. We will never forget that day. Afterward, Kellogg students rallied and held a fundraiser for the children of three alumni killed in the attacks. As a result of 9/11, on-campus recruiters were scaling back new hires, a situation that prompted Kellogg faculty and administrators to open their Rolodexes (literally) and — in an unprecedented show of support — help students find jobs.
Barry Grant '03 reflects on Kellogg community
Director of product management, BrightRoll Inc.
Our Kellogg careers began like so many other classes before us — with the excitement of returning to school and the exhilaration of meeting hundreds of diverse, dynamic and brilliant individuals. But there was one dramatic difference that marked our class. We were hit with the news of 9/11 during CIM Week. From that point on, everything changed for us. Outside our secluded academic environment, the economy took a big turn for the worse, with the job market dropping away. International students also unfairly suffered under new visa restrictions and had recruiting difficulties. Our class realized that the best thing we could do to deal with an uncertain world was to turn to each other for strength, and we grew closer as we created our own support system. I doubt anybody in our class would argue that we missed out on anything. All of the things that define the unique Kellogg experience were there: phenomenal and challenging classes, fascinating clubs and organizations, unforgettable trips, all-night study groups, service and leadership opportunities, and the team-based culture. However, we had something more. We had the chance to turn tragedy into hope by creating lifelong bonds that will never be broken.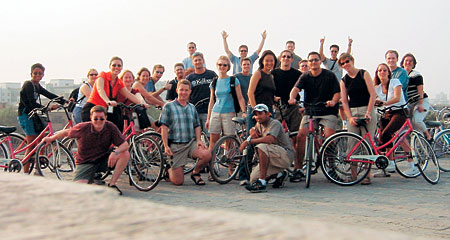 Uday Khedkar '04 (in hat, kneeling) and his Kellogg colleagues in Xian, China, during a Global Initiatives in Management research trip
Class projects helped Uday Khedkar '04 (PTMBA)
General manager, operations, Polaris Charter Academy
Attending Kellogg remains one of the most rewarding experiences in my life. My classmates and I built lifelong friendships, obtained a stellar business education and joined one of the strongest alumni networks in the world. And we had a lot of fun along the way. Some of my memories include charity softball games, mentorship of inner-city elementary students and volunteer work at the Lincoln Park Halloween "Spooky Zoo." Academic memories include the time when our professor was not in the room for the final group presentations in the entrepreneurship and new business formulation course. Instead, the course grade (and the potential for actual funding) would be in the hands of venture capitalists who were invited to class. For another project, my classmates and I performed an audit on my company's marketing function. The plan was met with great enthusiasm and I was subsequently asked to join my employer's marketing team. Today, I have a background in corporate strategy and innovation and was a founding member of the new business ventures division of USG Corporation. My Kellogg MBA made all of this possible. You often hear about Kellogg opening doors for people — I witnessed it.
'Journey of self-discovery' for Anna Barbara Wrobel '07 (1Y)
Associate, McKinsey & Co. (Poland)
It is easy to write how Kellogg has accelerated my career in the global marketplace and mention all the corporate recruiters' calls I have received. Indeed, coming from a consulting background in Central Eastern Europe, I benefited a lot from the new horizons that my MBA opened. Kellogg allowed me to strengthen my confidence and motivation to follow my passions. Inspired by discussions during courses such as Values Based Management or Non-Market Strategy, as well as projects with Professors Diermeier, Galinsky and Austen-Smith, I entered an internal McKinsey program that lets me specialize in organizational behavior and transformation. I am also continuing my work on projects with NGOs and building awareness of CSR in the Polish market.
The impact of my Kellogg MBA goes far beyond my career though. When I think about Kellogg, I recall the fun moments spent with fellow students — Karaoke performances and impulse ideas turned into full projects, like the "Formula 1Y" logo or the China-Korea GIM trip. Kellogg has been an adventure — a professional stretch, learning from others and challenging my capabilities every day. Kellogg also means people — professors who led me through new intellectual tracks; new friends, who will always remain close, and acquaintances who may well have impacted my life forever, even through a short conversation. On a deep personal level, Kellogg was a journey of self-discovery.
I believe in fairytales. I also believe in fate. Otherwise, why would Kellogg happen to me exactly in the right moment?