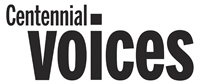 | | |
| --- | --- |
| | |
| | Morris A. Kaplan '35 |
| | |
Morris A. Kaplan '35 met Depression-era challenges
Former chairman, president and CEO, Sealy Mattress
Founding chairman, Kaplan Family Foundation
My tenure as a Northwestern business student came during the steep of the Depression. Just to get an interview was considered quite a coup, and if you did manage to get a job, the average salary paid about $15 a week. Lawyers even less. In my first year, tuition was $300, for everything, but it was not easy to come by. I was lucky: I graded papers for a lot of my teachers, at twenty-five cents an hour — that was the going rate, and you were happy to get it. I went to get a job at one of the sorority houses, waiting on tables. You were limited to one job a week, and only lunch or dinner, because there were so many people who wanted that work.
The business school was up and doing well. I took all the commerce courses I could find — a lot of accounting, business organizations, anything I thought would be helpful to me. There were some wonderful courses, and I had some great teachers, including Harry A. Finney, an accounting professor whose textbook was used all over the United States. I graded all his papers and got to know him pretty well. Also at the school, there was a placement man named Tencher. He got the kids a lot of interviews, but not many jobs because everybody was laying people off. I got a call from him saying, "I have a clothier on the South Side of Chicago who is doing a tremendous business during the Depression. I don't understand it. He asked for a young fellow to come help him." His name was Morris B. Sachs and he was pretty well known because of his amateur hour radio show. I went to see him and wasn't there 10 minutes before I recognized that this was a great opportunity, since he was doing a tremendous business selling clothing. His most popular item was a $6.95 dress. This turned out to be like an MBA program, because after three months he gave me complete executive authority. I went through that business and learned every phase of it.
| | |
| --- | --- |
| | |
| Joseph Levy Jr. '47 | |
| | |
WWII interrupted studies for Joseph Levy Jr. '47
Chairman, Levy Venture Management
I graduated from Culver Military Academy in 1943 when I was 15. Most of my classmates were 18 and they went right into the service as second lieutenants. I was able to get two years in at Northwestern University before I turned 18 and enlisted in the Army Air Force. In less than a year, World War II ended and I returned to Northwestern, where the U.S. government paid my tuition, which was $200 per quarter. I attended classes in Evanston and worked each afternoon selling cars; since auto production ceased during the war, there was a terrible shortage of vehicles and so post-war business was great. At our 1947 commencement, Edgar Bergen [the Academy Award-winning actor and radio performer] delivered the address.
After graduation I worked full time in the auto business and became a Buick dealer in Evanston in 1960. In the 1970s, I also headed up fundraising for the NU athletic department with the help of John Pont, the university's athletic director. Among many generous gifts, [NU golf coach] Mickey Louis gave us $400,000 for AstroTurf at Dyche Stadium. Then, in 1975, a miracle happened: Donald Jacobs became dean of the business school. What a brilliant, creative, thoughtful person. I have been blessed to work with Don for many years and watched him succeed at whatever he ventured. He is my all-time hero, always planning far ahead of the competition.
Sales class propelled Raymond Farley '51
Retired president and CEO, SC Johnson
Because of the GI Bill, there was an influx of returning military people attending universities across the country, and Northwestern was no exception. This caused a huge housing shortage, resulting in Quonset huts built in about every available space. There were huts along Sheridan Road between Harris Hall and what is now the Jacobs Center. Patten Gym was used as a temporary shelter until Northwestern could assign additional housing. My first night or two was spent sleeping on a cot in Patten.
One of my favorite courses was a sales class with Professor Franklin Bills. He made a tremendous impression and a convincing case for sales as a noble profession that created demand, allowing economy of scale and mass production, thus, lowering prices. This allowed many more people to purchase products, narrowing the difference in standards of living between the "haves" and "have-nots." He explained that everyone sells, no matter what their station in life: A lawyer sells to a jury, a doctor to a patient, the minister to a congregation, and a CEO to the board of directors. As part of the course, each week we had to pick an item to sell to the class; this was not easy. The class was always very critical about everything, including your body language, voice level, energy, the product and attributes you chose to highlight, how convincing you were in answering questions, etc. This class — as much as any other — helped me in my career.
The country was doing exceptionally well. Following the war, companies were expanding, so finding jobs was easy. Students had five or six interviews and received offers from all of them, and my experience was no different. One interview was with the CIA, but they did not make an offer until three months after graduation, and by then I had accepted a sales position at a leading consumer packaged goods company. Since I made that commitment, I turned down the CIA. I've often wondered how different my career might have been if the CIA had been more efficient in its screening process. Of course, I have no regrets.
| | |
| --- | --- |
| | |
| | Wally Scott '53 |
| | |
Longtime connection to school for Wally Scott '53
Professor of management, Kellogg School
When I arrived as an undergraduate at the Northwestern School of Commerce in 1951, it was housed in the "Little Red Schoolhouse" — more fondly remembered than it was experienced. I was a transfer student having spent my first two college years at Williams College. I felt immediately at home at Northwestern. The national reputation of its undergraduate business program was outstanding, although there were then very few women, minorities or international students whose presence today so enriches the Kellogg experience. Extracurricular activities, such as the clubs that play such a vibrant part of the school's current landscape, were largely nonexistent. The courses I recall most fondly were in the Organizational Behavior Department, although I enjoyed some of the quantitative courses too.
Alan Peterson '53 was a classmate who was also in my class at the Navy Officer Candidate School. He founded a very successful consulting firm and has endowed a professorship at Kellogg that Artur Raviv now holds. Another friend at Northwestern was Bob Trotter '53 who started a tech company that prospered, enabling him to become a generous financial supporter to Kellogg. His son, Charlie, one of the most distinguished chefs in the nation, has spoken at Kellogg on marketing and leadership. With the Korean War underway and a call to military service hanging over me, I accelerated through Northwestern, graduating in 1953. After getting out of the Navy in 1956, I joined Booz, Allen & Hamilton, which had been founded by Northwestern graduates, while I earned a master's degree at night at the Columbia School of Business in New York. I received credit there for many of my Northwestern business courses, which permitted me to graduate in only two years.
Northwestern and Kellogg activities have played an important part in my professional and personal life. I joined the Kellogg Advisory Board in the late 1970s when I was with the Pillsbury Company, and I became chairman in 1982. Don Jacobs, who was then dean, invited me to join the faculty whenever I decided to retire from business. In 1988 I found that he was serious. Lucky me!
Next page: James F. Morrison '58 honors his NU family ties
1 | 2 | 3 | 4 | 5