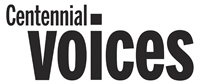 | | |
| --- | --- |
| | |
| | James F. Morrison '58 with wife Myra |
| | |
James F. Morrison '58 honors his NU family ties
Retired vice president, International Flavors and Fragrances
I graduated from Northwestern in 1955 with honors in economics, before going on to earn my MBA with distinction in 1958 and election to Beta Gamma Sigma. What most impressed me during the program was that nearly all the professors that I had were out working in the business world and brought current and actual experiences into the classroom. Although I also became a CPA, I spent most of my career with International Flavors and Fragrances as a vice president. While the curriculum in the 1950s was not oriented to international business, the basics I learned helped me very much.
Our family ties at Northwestern span three generations: In addition to my father, Paul L. Morrison, my mother, Carolyn R. Morrison, my wife, Myra W. Morrison, my brother, Paul L. Morrison Jr., and my niece, Elizabeth Morrison, also attended Northwestern.
In honor of my father and the Morrison legacy, I established a merit scholarship at Kellogg this year.
Dr. Morrison was on the Northwestern Business School faculty from 1923 to 1957 and was acting dean for part of this tenure. In addition to receiving the first school's doctorate in 1927, he had several other "firsts" in his career that spanned many fields. He received one of the first CPAs by examination in 1923, the same year he co-authored Principles of Accounting, the text that introduced financial analysis. He was a partner of Sheridan, Farwell and Morrison, the first integrated investment council firm in Chicago, from 1933 to 1939. He was founder and president of the Investment Analysts Society of Chicago. During World War II, Morrison served as director of the Army Finance School at Duke University and then chief of finance for the Army in China. He was a member of the commissions that negotiated the German and Japanese peace treaties and the NATO infrastructure agreement with France. During the Korean War, Colonel Morrison served on the Army general staff and was comptroller of the Army (foreign affairs). Serving in the Eisenhower Administration, he was assistant director of the budget in charge of defense and atomic energy. He was also a special assistant to the president as a member of the planning board of the National Security Council. He was a director and member of the executive committee of Chicago National Bank, Harris Bank, General Finance and Zurich-American Insurance Group, as well as a consultant and director for SuperValu Stores, Fleming Companies, Schering Candy and California Cold Storage and Distribution Company. He was also a founder of the Alpha Tau Omega fraternity at DePauw University and a life trustee of DePauw.
| | |
| --- | --- |
| | |
| Skip Gage '63 | |
| | |
Skip Gage '63 recalls an influential mentor
Chairman and CEO, Gage Marketing Group
There were many outstanding professors and classes in the school, but the impact that my adviser, Professor Steuart Henderson Britt, had on me was unique. He convinced me that marketing was the right direction and that I should consider work at an advertising agency. If I worked at a company like Procter & Gamble or Sara Lee, I would only learn one type of marketing system, he said. But he said if I worked for an agency, I would have the opportunity to learn about many different systems.
Through Professor Britt's relationship with the Medill School of Journalism, we developed a program where I could complete a master's degree in advertising after business school. This helped me secure an internship at advertising agency Foote, Cone & Belding, which paved the way for a nearly five-year term at the firm. After my time at Foote, I joined my father-in-law Curt Carlson to start Carlson Marketing Group and ran Carlson Companies for nine years. But I never lost my love for the marketing business. In 1992, I formed Gage Marketing Group, which I have enjoyed since then. I certainly have to credit Kellogg and Medill, but mostly Professor Britt for my long and happy marketing career.
| | |
| --- | --- |
| | |
| | Jim Fyffe '78 |
| | |
Jim Fyffe '78 (EMP-1), a Kellogg EMBA pioneer
Retired IBM executive
It was a beautiful fall day in Evanston as 40 mid-career executives and executive wannabes met at the Orrington Hotel in 1976 for orientation week. This was the start of our journey toward an MBA degree from Northwestern's Graduate School of Management, but it was also the beginning of the school's Executive Master's Program (EMP). We soon were teamed up with classmates to form study groups, which would remain together throughout the program. These groups were the nucleus of friendships that last to this day.
We were also fortunate to have the very best professors Northwestern had to offer. They made an effort to get to know the students and learn from us as well. In those days our classes on Friday or Saturday were held on the sixth floor of Leverone Hall, so we were mingling with regular day program students. Our studies consisted of two classes in six-week modules. Exams were held the sixth week and there was always high anxiety before the tests. Our second year seemed to pass more quickly. By May, our graduation and new degrees were a welcome finale. For me, the degree meant an immediate promotion from area manager for IBM in Chicago to director of IBM's management and executive schools. Subsequently I moved on to other executive positions in IBM before retiring in 1989 to start my own consulting business. These career moves never would have happened without my Northwestern experience.
| | |
| --- | --- |
| | |
| Harry Kraemer Jr. '79 | |
| | |
Kellogg a 'life-changer' for Harry Kraemer Jr. '79
Executive partner, Madison Dearborn Partners
Clinical professor of management and strategy, Kellogg School
I have fond memories of my life-changing Kellogg education. My journey to Kellogg started in 1976, when a young assistant dean named Ed Wilson came to Lawrence University to explain to graduating seniors that Northwestern's business school was "on the move" with a great new dean — Donald Jacobs — and would be a fantastic place to prepare for management careers. His enthusiasm and optimism were so contagious that several of us decided to explore Northwestern.
It was clear from the first day of class that we were embarking on an amazing two-year adventure. Dean Jacobs had great plans for the school, and we could immediately feel a true "family atmosphere;" everyone on the faculty was approachable and available, and the dean himself was very accessible and stressed the advantages of creating a student-focused institution. He continued to teach finance while initiating major programs to globalize Kellogg and significantly expand executive education. Then too, the school's focus on teamwork had a tremendous impact on our learning.
I was fortunate to have as one of my professors Al Rappaport, who taught a famous mergers and acquisitions course. He did an amazing job explaining the true meaning of "creating shareholder value" and what makes acquisitions succeed. He and his class had a significant impact on me, and I pursued a career in mergers and acquisitions. Professor Rappaport helped me gain a position at Northwest Industries, which led to a position three years later at Baxter Travenol Laboratories (now known as Baxter International, a $12 billion global healthcare company). If it had not been for Kellogg, I would not have had the opportunity to eventually become the chief financial officer and, subsequently, chairman and CEO of Baxter International.
My Kellogg experience did not end when I graduated; it had just begun. I remained very close to the school as a result of Dean Jacobs and numerous professors asking me to participate in seminars, panels and lectures, all of which I thoroughly enjoyed. In 2005, I had the privilege to be invited to teach at Kellogg. When I recently was told that students were considering me for the 2008 Professor of the Year Award, I thought they were teasing. [Kraemer, indeed, won that honor.] Talk about dying and going to heaven!
David Besanko '82 recalls quantitative breakthroughs
Senior associate dean and professor of management and strategy, Kellogg School
I spent the 1977-1978 academic year in the Kellogg MBA program, then known as the Master in Management program. But inspired by some great scholars I had as teachers, especially Mark Satterthwaite, I applied to the doctoral program and was fortunate enough to be accepted as a student in Managerial Economics and Decision Sciences (MEDS) in fall 1978.
In the late 1970s and early 1980s, MEDS faculty members such as Satterthwaite, Roger Myerson, Paul Milgrom, Bengt Holmstrom and David Baron invented modern information economics. Ehud Kalai and Bob Weber were forging new boundaries in game theory, while Mort Kamien, Nancy Schwartz, Nancy Stokey and John Roberts applied insights from game theory and dynamic optimization to revolutionize industrial organization.
MEDS faculty members, not much older than their students, made efforts to include us, socially and professionally. I recollect one time going with Kalai and Roberts to play pinball in a restaurant-bar in Skokie. I had the honor of serving as research assistant to Roberts and Milgrom on their famous limit pricing paper, quite possibly the first significant application of information economics to a classic subject in industrial organizations. And I was guided by three faculty members who cared deeply about my professional development as a researcher and teacher: Baron, Kalai and Schwartz. Looking back at the magnitude of the impact that MEDS had on economic theory, I realize what a remarkable privilege it was to have been a Kellogg doctoral student.
Next page: Strong academics key for Betsy Holden '82
1 | 2 | 3 | 4 | 5