Thought Leadership
Yet Another Marketing Technology for B2B Marketers to Worry About?
By
Jonathan Copulsky
Many B2B marketers may already feel overwhelmed by the proliferation of marketing technology vendors and applications. But account-based marketing (ABM) platforms with strong capabilities for account selection, targeting and personalization could be the accelerant necessary for organizations already working on ABM strategies, processes and marketing and sales collaboration to scale their ABM programs.
The context:
Defined by market analyst Gartner as a go-to-market strategy that builds on traditional B2B lead- and relationship-management practices, ABM aligns marketers with their sales counterparts to target and engage a defined set of accounts (and associated buyers and influencers) with customized marketing programs. Seventy-one percent of companies that invest in ABM report that their return on those investments are somewhat or significantly higher than traditional marketing programs, according to research from the Information Technology Services Marketing Association. However, when we talk to B2B marketers, many indicate that their ABM programs remain developmental efforts that have yet to achieve scale and impact.
How ABM platforms help:
ABM platforms offer a combination of four core capabilities, starting with helping organizations select their target accounts (see Figure 1, below).
Account selection: For some users, the most valuable ABM platform capability involves helping organizations focus their firepower by mining their data to identify the characteristics of their ideal customers and using this ideal customer profile (ICP) to score prospects. This account selection functionality helps identify both net new customers and targets for cross-selling.


Intent signals evaluation: ABM platforms also help marketers and sales teams utilize internal and market intelligence to model a prospect's buying intentions and timing. This modelling relies on a combination of first-party data, proprietary intent data and third-party intent data. A leading real-estate–services company now includes the results of its intent-modelling efforts in the account dashboards used by client-services teams.


Digital content creation and curation: Understanding intent can become the trigger for customer engagement, often fueled by customized and curated content. A communications software platform supplier uses intent and engagement data to focus on the most valuable potential customers and determine which accounts should be shown programmatic advertising. Through its ABM platform, it then automatically builds the right audiences in LinkedIn to receive highly targeted content.


Performance management: The ultimate test of ABM programs is whether investments in account-based marketing outperform more generalized marketing efforts. ABM platforms include functionality aimed at evaluating the performance of specific accounts, including attributing sales and marketing outcomes to activation efforts.


The takeaway: Like any technology, an ABM platform only creates value if the foundational ingredients for a successful ABM program are in place. These foundational ingredients include clear ABM strategies, robust ABM processes, effective data hygiene and governance and a cultural commitment to making marketing-and-sales collaboration a core organizational competency. If that describes your organization, and your aspirations include scaling your ABM program, then 2020 might be the year to consider piloting an ABM platform — even at the risk of adding complexity to your marketing technology management challenges.
Figure 1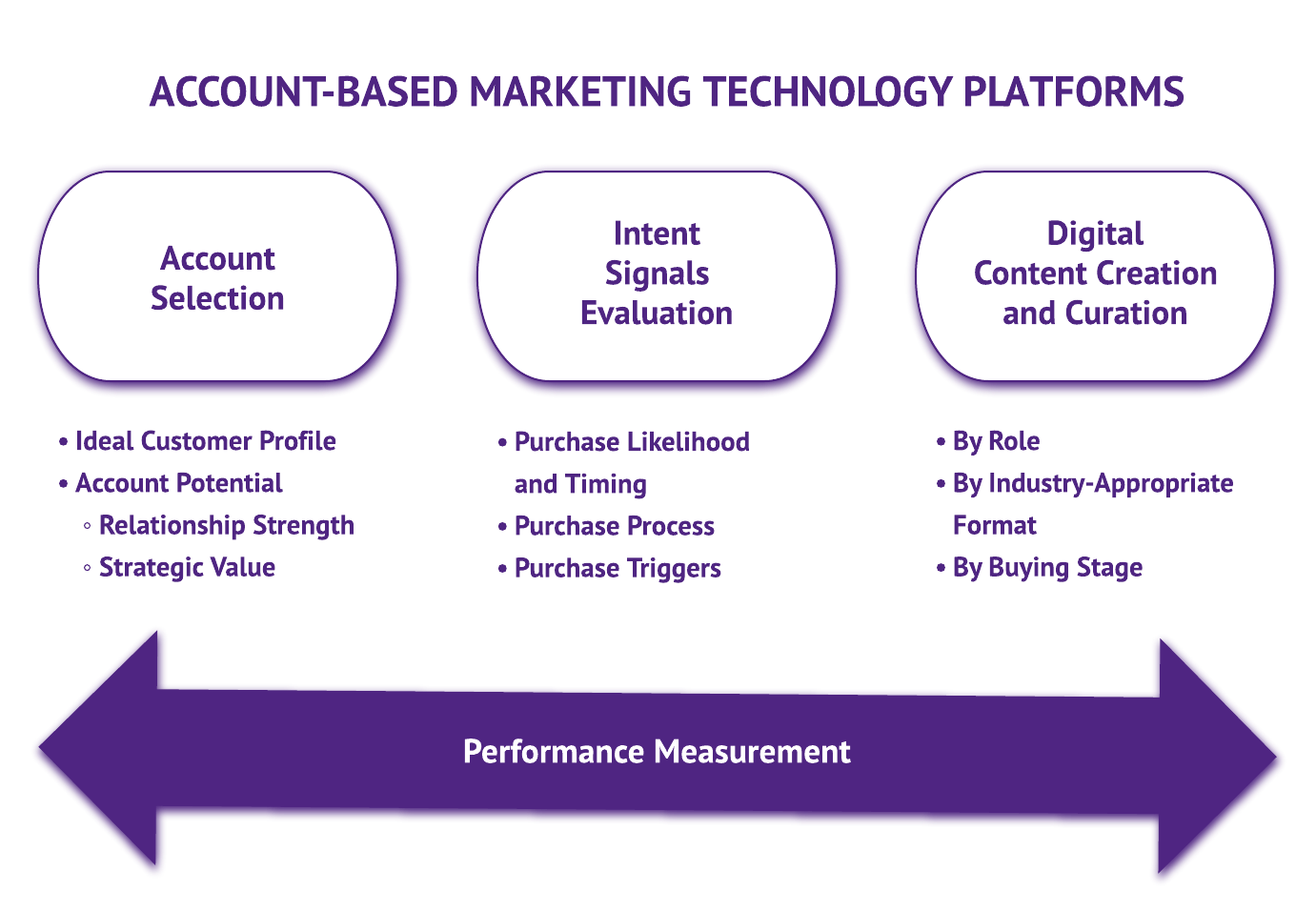 ---
| | |
| --- | --- |
| | Jonathan Copulsky has worked at the intersection of brand, marketing, publishing and technology for over thirty years as a senior marketing executive and management consultant. Jonathan is currently a Senior Principal with Deloitte Consulting and serves as Global Insights Leader for Deloitte. At Kellogg, Jonathan teaches Mastering Marketing Technologies: A Managerial Perspective. Jonathan also teaches Customer Value Innovation in Medill's graduate program in Integrated Marketing Communications. |