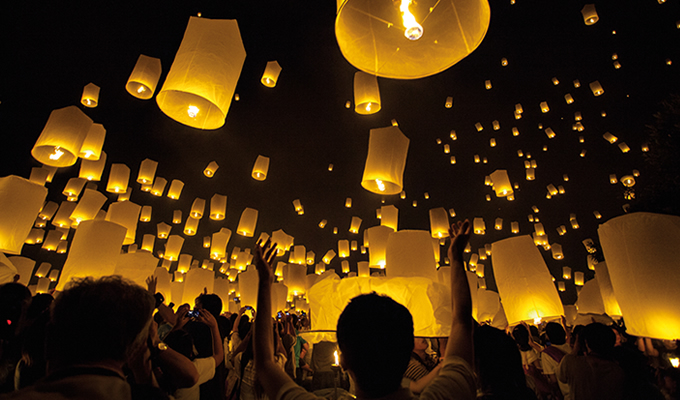 Igniting growth
Kellogg launches new courses to prepare the next generation of
growth-minded leaders
While conducting research for his book, Roadside MBA, Associate Professor of Management and Strategy Mike Mazzeo noticed something: Virtually every company he studied was focused on growth.
Data from Boston Consulting Group tells a similar story about the role of growth in a company's success. According to the firm, top-line growth powers 75 percent of total shareholder return for the leading value creators in the Standard & Poor's 500 index.
But growth isn't easy. Especially in today's complex, global economy.

areas of expertise:
Empirical industrial organization, product differentiation in markets, statistical methodologies
Current research includes competitive environments' effects on depositories' branch networks, product assortment decisions of oligopolistic firms.

Serves on the editorial board of the Review of Industrial Organization.
Leaders needed
To grow successfully, organizations need a leader who possesses the skills, insight and agility to shake up the status quo and seize new opportunities. Through a series of new courses focused on growth and scaling, Kellogg is equipping the next generation of leaders with the knowledge and ability to accomplish those goals upon graduation.
The six new courses, which roll out between Spring 2014 and Spring 2015, build on Kellogg's core curriculum in finance, social enterprise, managerial economics and decision sciences, strategy and marketing.
With its deep thought leadership and strong general management curriculum, "Kellogg is exceptionally well-positioned to train future business leaders on how to successfully grow their businesses," says Professor Benjamin Jones.
"Growing a business — and scaling it successfully — is the ultimate general management challenge," adds Jones. "You have to be good at making decisions across functions that work in concert with each other, from marketing that is consistent with what you can successfully deliver in operations, to strategy that is consistent with your capital structure."
While growth has long been an integral part of Kellogg's curriculum, these new courses "elevate frameworks, business examples and cases that train students to think clearly about growth and execute on growth strategies," Jones says. The courses take an in-depth look at topical issues while continuing to track along the school's key fundamentals: clarity of

areas of expertise:
Operations management, particularly service operations and operations strategy
Current research includes firms' information sharing models, time-based competition in the fast food industry, contributing factors in emergency department overcrowding.

Winner of 2014 Alumni Professor of the Year and 2009 L.G. Lavengood Outstanding Professor of the Year awards.
purpose; agility and resilience; deep collaboration skills; and the ability to navigate the public, private and nonprofit sectors.
Finding directions
Mazzeo taught the first of these courses, Strategies for Growth, in the spring. Students studied small and middle-market companies while learning the strategic fundamentals and frameworks that underpin profitable growth. They also worked on developing their critical thinking skills, which "is very important for growing a business, because you have to approach problems in a very structured way and be very careful about the implications of activities you do and don't do," Mazzeo says.
"Growing a business — and scaling it successfully — is the ultimate general management challenge."
BENJAMIN JONES
GORDON AND LLURA GUND FAMILY
PROFESSOR OF ENTREPRENEURSHIP
This fall, Gad Allon, a professor in the Managerial Economics and Decision Sciences Department, is teaching Scaling Operations, a class that focuses on linking operations to growth. Students will learn about "five important stages" of operations that present growth opportunities. "Everything boils down to two elements that every leader should have," says Allon. "One is a sense of direction — 'Where do I need to go?' And second, good execution — 'How do I go about doing that?'"
Through these changes, Kellogg is staking a new position as a management institution: It will fulfill the world's need for leaders who can successfully scale organizations. 
"It's clear that being able to successfully and profitably grow a business is a key skill for business leaders," Jones says. "Arguably, it is the skill for business leaders. General managers or business leaders are not meant to be status-quo caretakers of the organizations they run. They're meant to take their organizations to the next level."
CHARTING OUR COURSE
Kellogg is piloting six new courses on growth and scaling, each designed and taught by top faculty members.
At the Forefront: Accelerating Growth


TIM CALKIN, clinical professor of marketing


Generating Profitable Growth


JULIE HENNESSY, clinical professor of marketing


Human Capital and Enterprise Scaling


DANIEL WEINFURTER, adjunct lecturer of innovation and entreprenuership

Managing Organizations for Growth


WILLIAM OCASIO, John L. and Helen Kellogg Professor of Management& Organizations


Scaling Operations


GAD ALLON, professor of managerial economics
and decision sciences
Strategies for Growth
MIKE MAZZEO, associate professor of strategy